David E.G. and Patricia Miller Natatorium at Luther College
Project Type:
Competition, Education and Training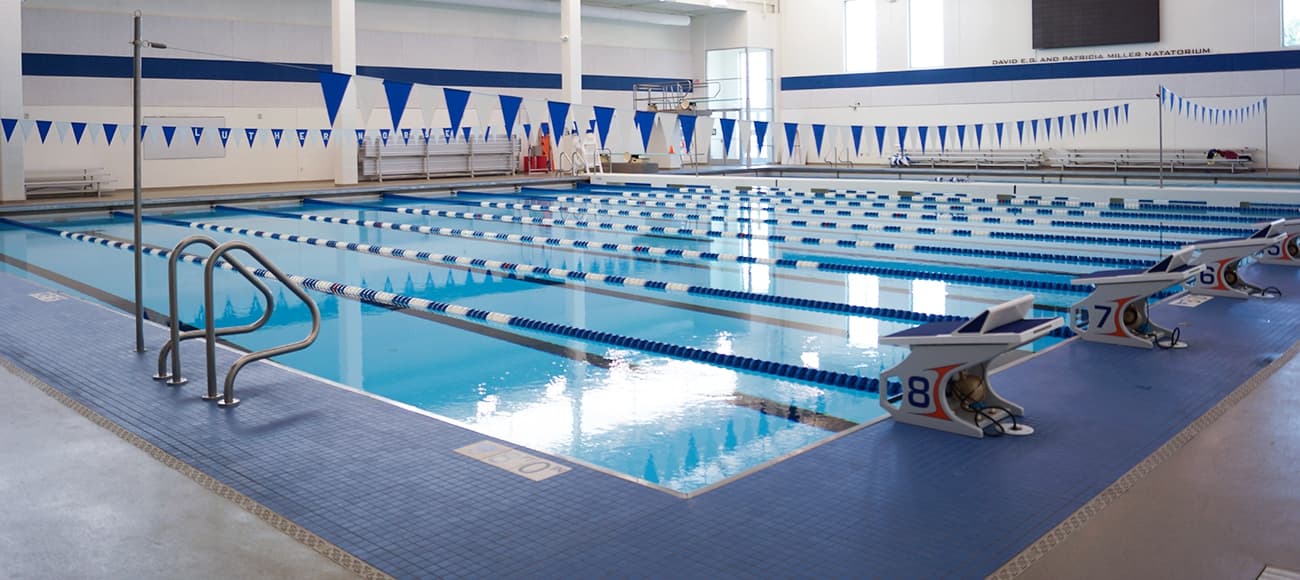 The David E.G. and Patricia Miller Natatorium is a significant upgrade for the Luther College swimming & diving teams, as it replaced an existing pool that was in critical condition. The new aquatics facility, named after two Luther alumni who empowered the community to raise money, provides opportunities for national-level training, year-round programming, multi-team competitions and expanded community access. The initial campaign for a new pool began in 2008 following an in-depth study completed by WTI.
In the summer of 2012, WTI was hired as the aquatic consultant, and the following fall, contractors broke ground for the new $5.9 million aquatics center. The natatorium is an addition to the college's existing Regents Center, which includes the field house, gymnasium and fitness center. The existing pool remained in use throughout construction, and was later converted into a multi-purpose indoor turf field.
The new 8-lane, 25-yard Myrtha competition pool includes a diving area with 1-meter and 3-meter diving boards, plus a shallow area separated by a bulkhead for swimming lessons, physical education classes and water aerobics. The mezzanine has seating capacity for 280 spectators and allows the college to host large regional competitions.
Project Highlights
8-lane, 25-yard indoor competition pool: 7,659 square feet, 4-lane, 25-yard diving / warm-up area, separated by bulkhead, 1-meter diving board, 3-meter diving board, Water basketball hoop
Mezzanine with 280-spectator capacity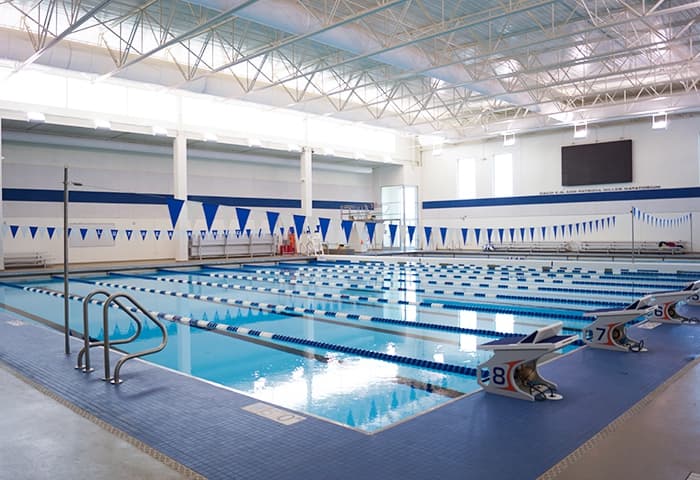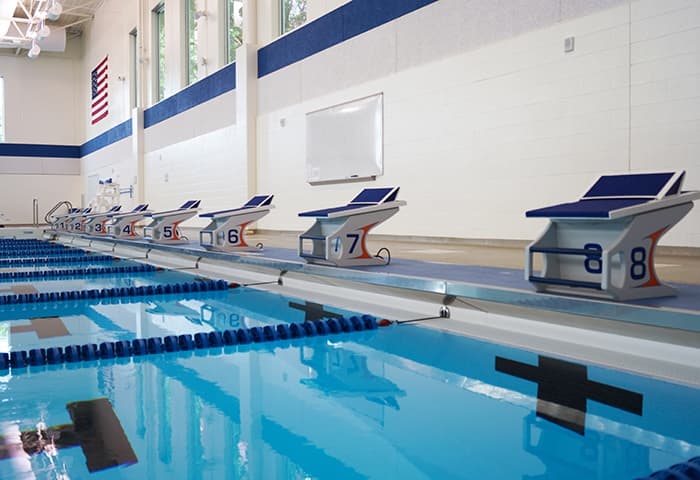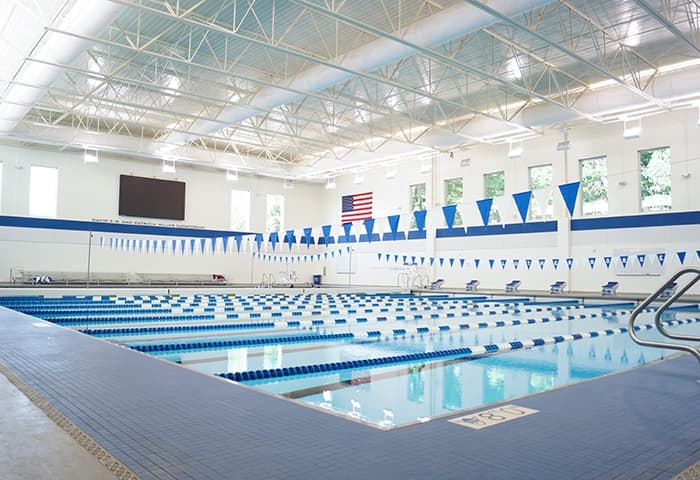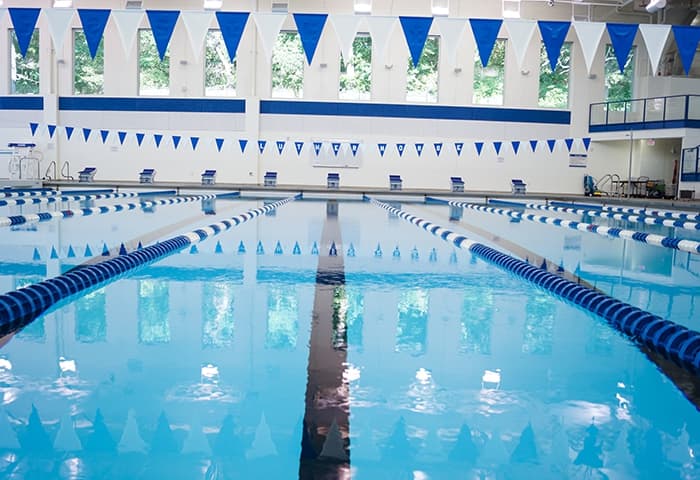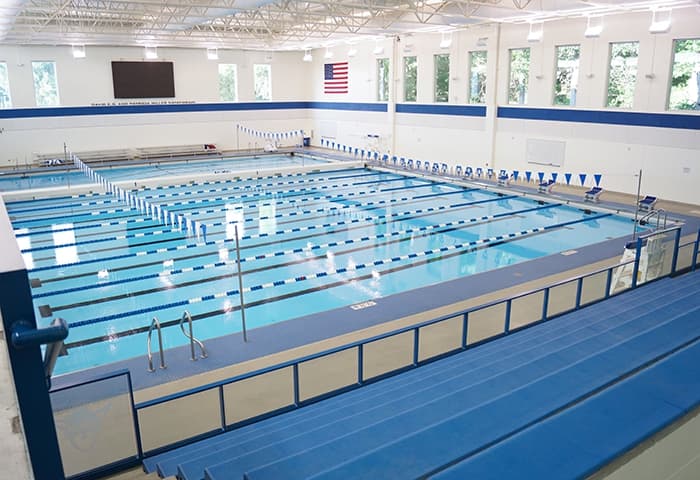 You may also be interested in learning about these innovative projects
Are you looking for an aquatic expert? We can help.
Get in touch