Eaton Park Community Center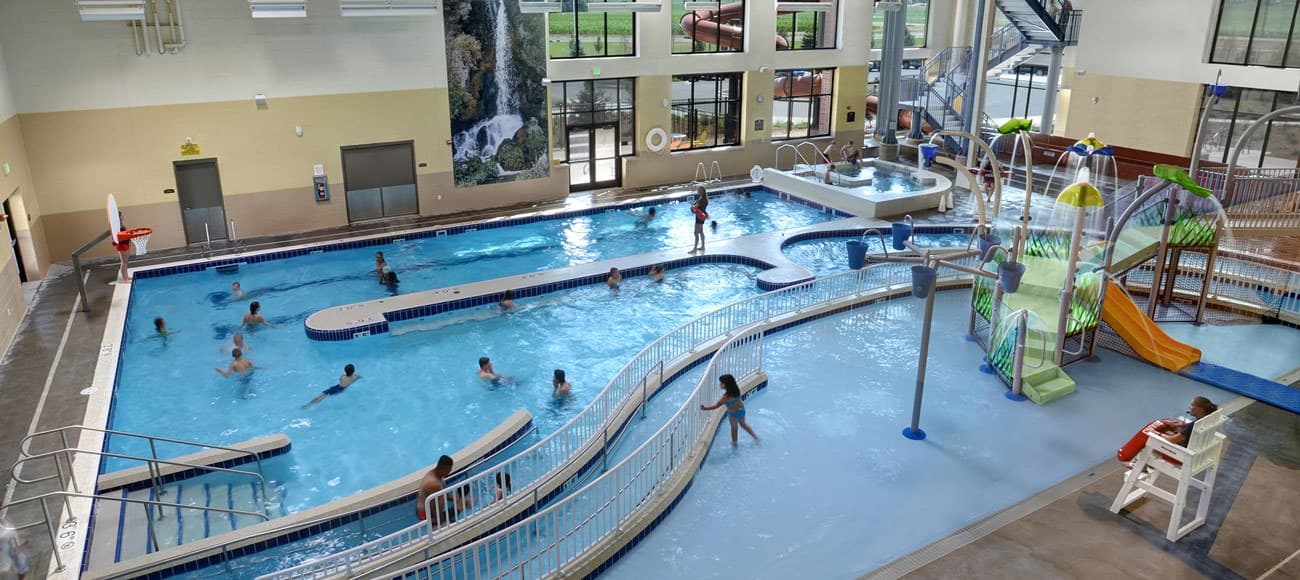 The town of Eaton Colorado population 4,365 had long envied the larger community centers and aquatic facilities of larger nearby communities like Fort Collins or Denver. Through grassroots fundraising and community leadership residents raised the $24M needed to transform the existing 1,200 SF community center into the 64,000 SF regional facility it has become.
Community leaders and stakeholders met with Water Technology, Inc., and the design team to develop a community center that would be a source of pride for the citizens of Eaton and a destination for nearby communities. WTI took these goals and designed an 8,000 SF natatorium that caters to families, fitness enthusiasts, and those seeking socialization, relaxation and hydrotherapy.
Families with younger children will enjoy the zero-depth entry pool, the cushioned tot-slide, the large jungle-themed play structure with interactive elements, and several mini water dump buckets. Older children will enjoy the three-story runout slide, and the basketball hoops in the activity pool.
In addition to Eaton's large workout facility are two lap lanes for those looking to enjoy the benefits of swimming, a low-impact cardiovascular strength exercise. Those who are looking for something a bit more relaxing will be able to enjoy the gentle lazy river and the warm muscle-soothing whirlpool with its eight therapy jets.
Planning for success WTI and the design team future-proofed the natatorium by leaving space and making design accommodations for a future competition and diving pool.
By every metric the Eaton Community Rec Center has been an overwhelming success, attendance has increased tenfold, it has received a positive community response, and the facility has won three national architectural & athletic space design awards.
Project Highlights
3,324 SF Leisure Pool with Runout Slide, Play Structure with Interactive Elements, Tot Slide, Current Channel, Zero-Depth Entry, Basketball Hoop, Geysers, Jets, Dumping Features, 2 Lap Lanes, 125 SF Whirlpool with 8 Therapy Jets
Awards
ABC Excellence in Construction Award Winner
Excellence in Construction Awards- Design/Build Project of the Year
2017 Excellence in Construction Awards - 1st Place - Institutional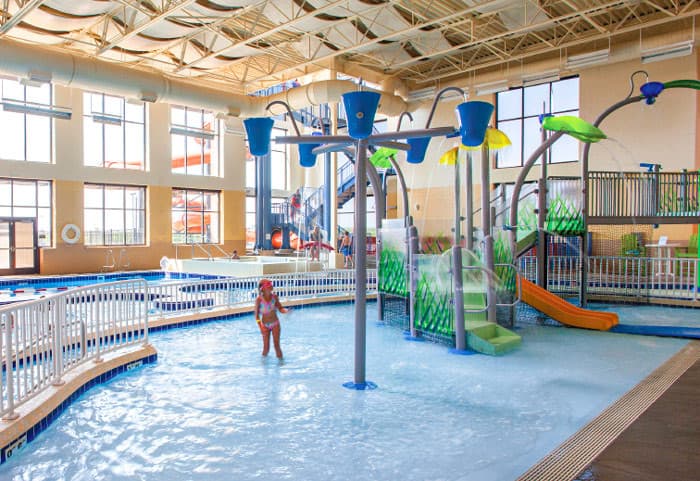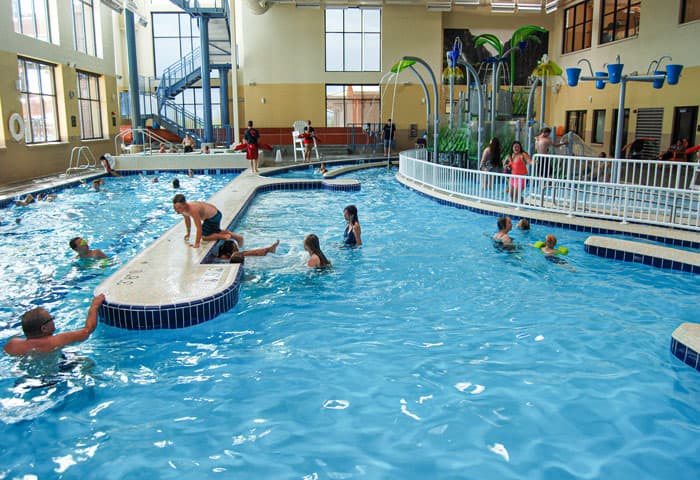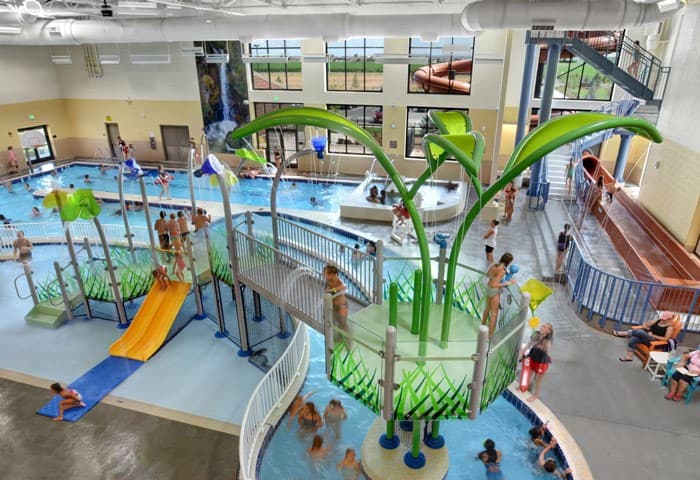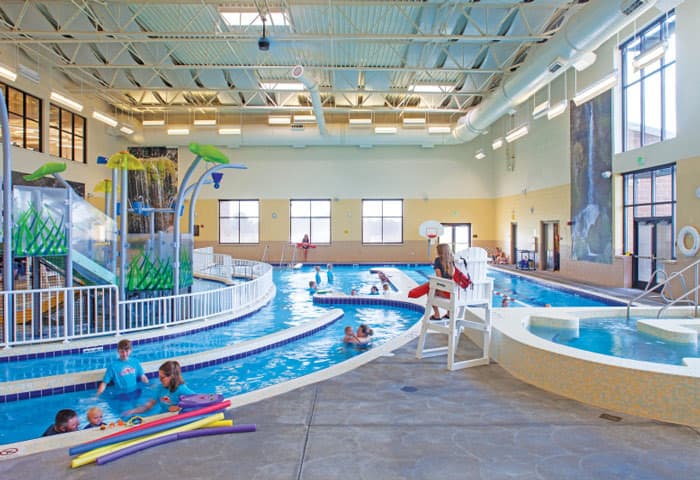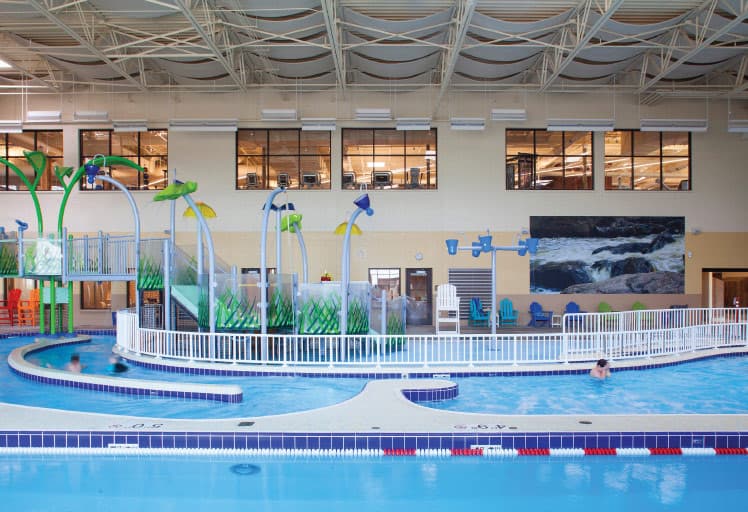 You may also be interested in learning about these innovative projects
Are you looking for an aquatic expert? We can help.
Get in touch