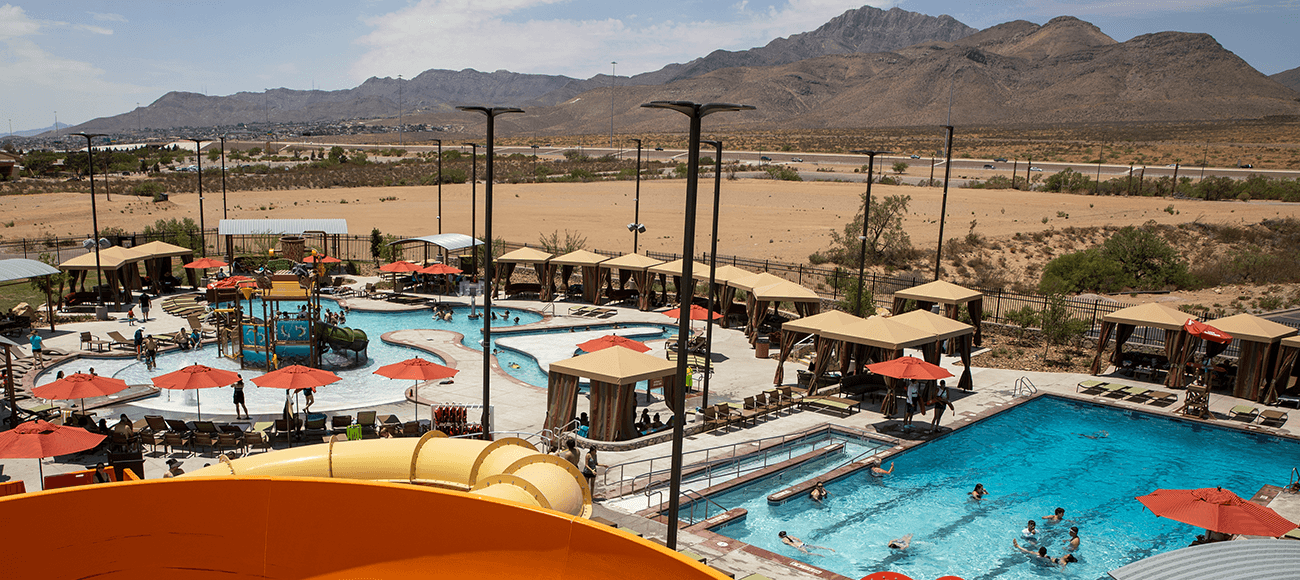 Following an overwhelming approval of the 2012 Quality of Life Bond, the City of El Paso began an initiative to deliver more than $500 Million in recreational facilities for community use and enjoyment. In 2016, WTI created El Paso's master plan involving four waterparks, each situated in strategic regional areas to support all of El Paso's potential visitors. Following completion of the master plan, in 2017, WTI was selected to work alongside a local architect to deliver full design for three of the four waterparks in El Paso, with the fourth on hold, to be designed following some changes in project site/locations. WTI provided aquatic planning, theming, design, and engineering services to create an aquatic experience that will provide the citizens of El Paso with modern and relevant aquatic offerings in each corner of the community.
The parks are strategically spread throughout the city allowing citizens easy, local access to fun in the sun. Each individual park is unique and offers different adventures through their own exclusive branding and theming. The three parks WTI provided design services for are Camp Cohen, Chapoteo, and Lost Kingdom.
Camp Cohen was the first park of the four to open on Memorial Day Weekend 2021 and offers fun for everyone within a camp-themed setting. Features include a leisure pool (Shallow Waters), lap pool (Rapid Waters), kiddie pool (Wild Lagoon), slides (The Falls), kids water playground (Poppy Island), current channel (Rain Roamer), and a climbing wall (Warrior Wall). Custom camp-themed slides, towers, water features, and signage are dispersed throughout the park to transport visitors to the 'days of old' and back to their favorite memories of summer camp.
Following Camp Cohen was the opening of the Chapoteo Waterpark. Perfect for parties and celebrations, this waterpark is immersed with fiesta-themed elements such as brilliant colors, lights, and music. This falls directly in line with the City of El Paso's desire to create popular rental spaces. The fun never ends here between the zooming slides at Calavera Plunge, a climbing wall, a leisure and lap pool, and lazy river.
The Mayan-inspired waterpark, Lost Kingdom, portrays a historic presence all while bringing chills and thrills, perfect for adventure chasers. There's something for everyone at this entertainment-packed waterpark including winding and twisting slides, climbing wall, leisure pool, Macaw Lagoon, Turtle Tides Lazy River, and much more!
WTI is proud to be part of the recreational improvements that have come to life for the citizens of El Paso and to continue our long-standing relationship with the community. El Paso Waterparks exude the "wow" factor and are a destination for fun and adventure in the City of El Paso.
Awards
2022 Athletic Business Aquatic Design Portfolio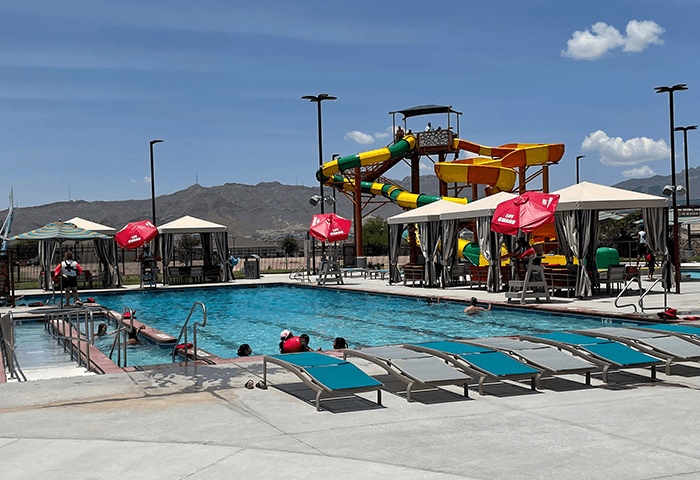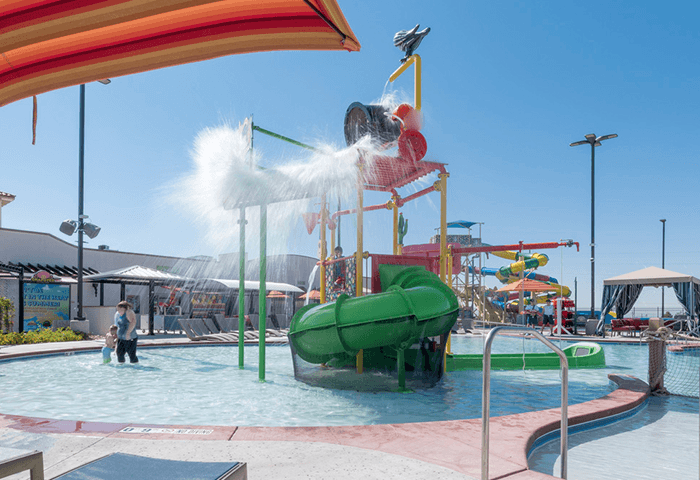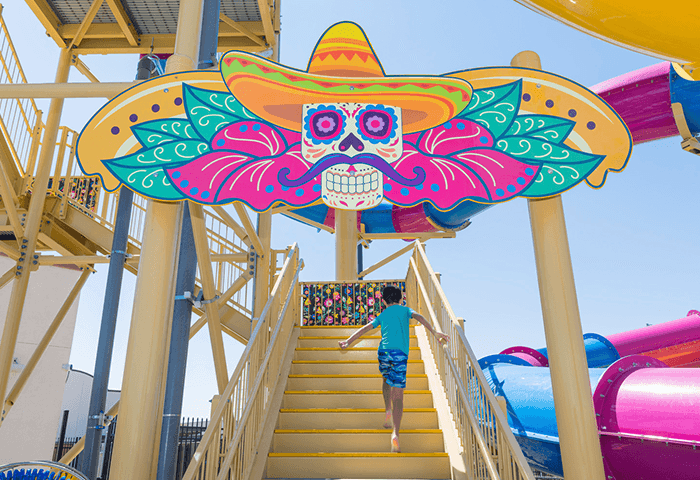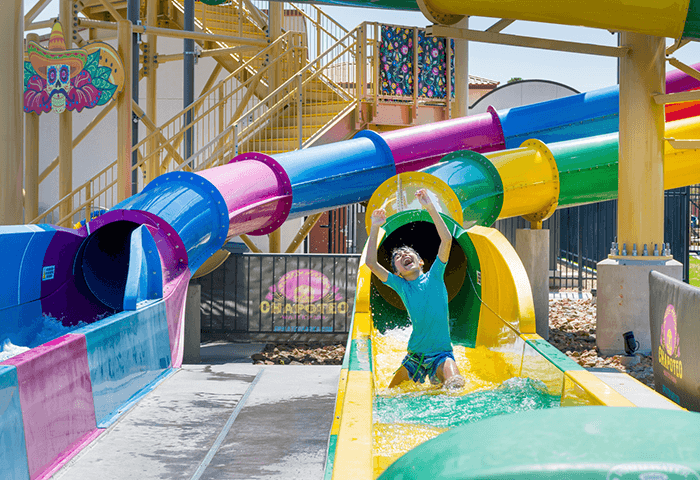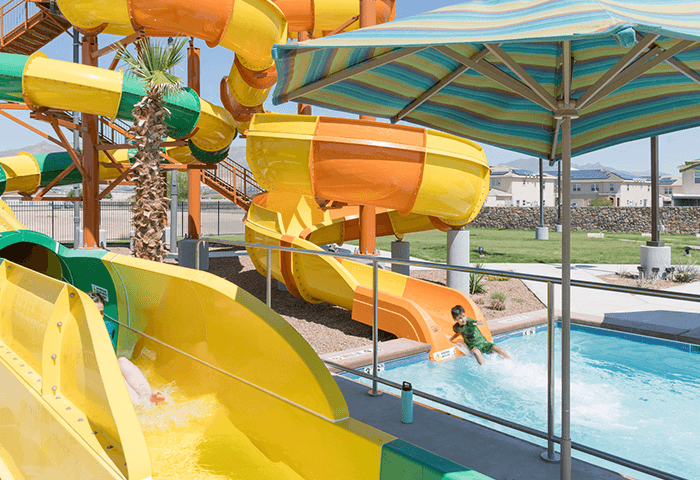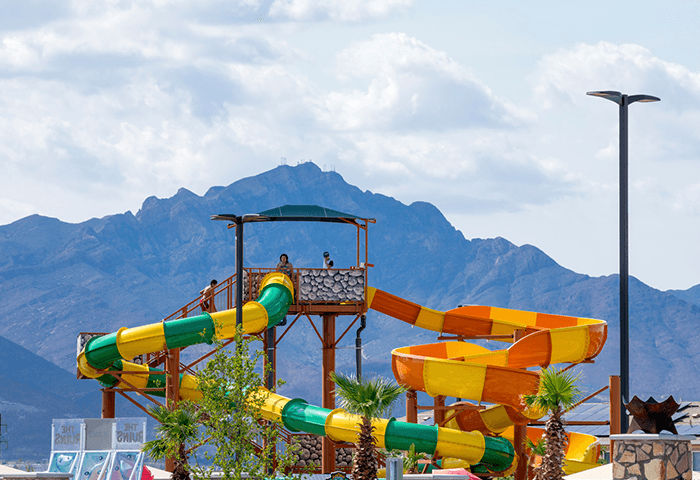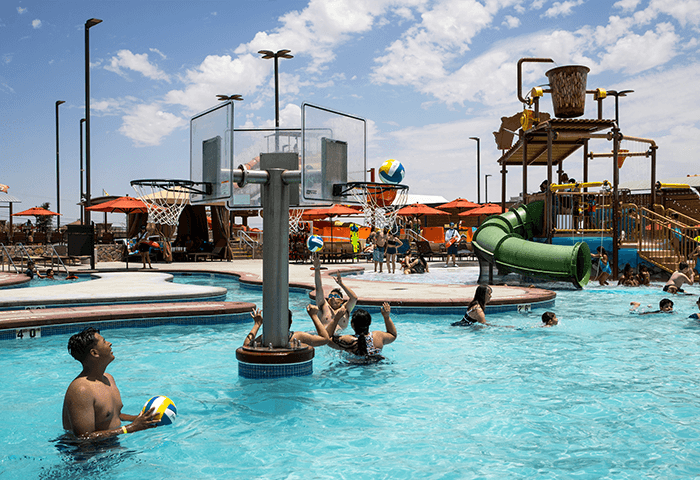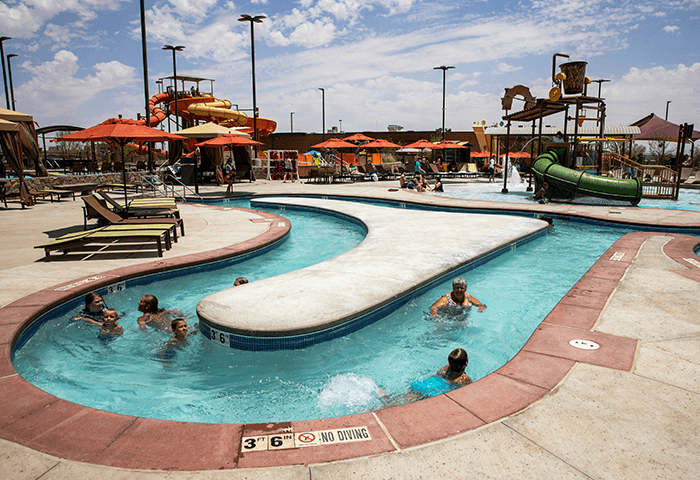 You may also be interested in learning about these innovative projects
Are you looking for an aquatic expert? We can help.
Get in touch