Elkhart Health & Aquatics Center
Project Type:
Competition, Education and Training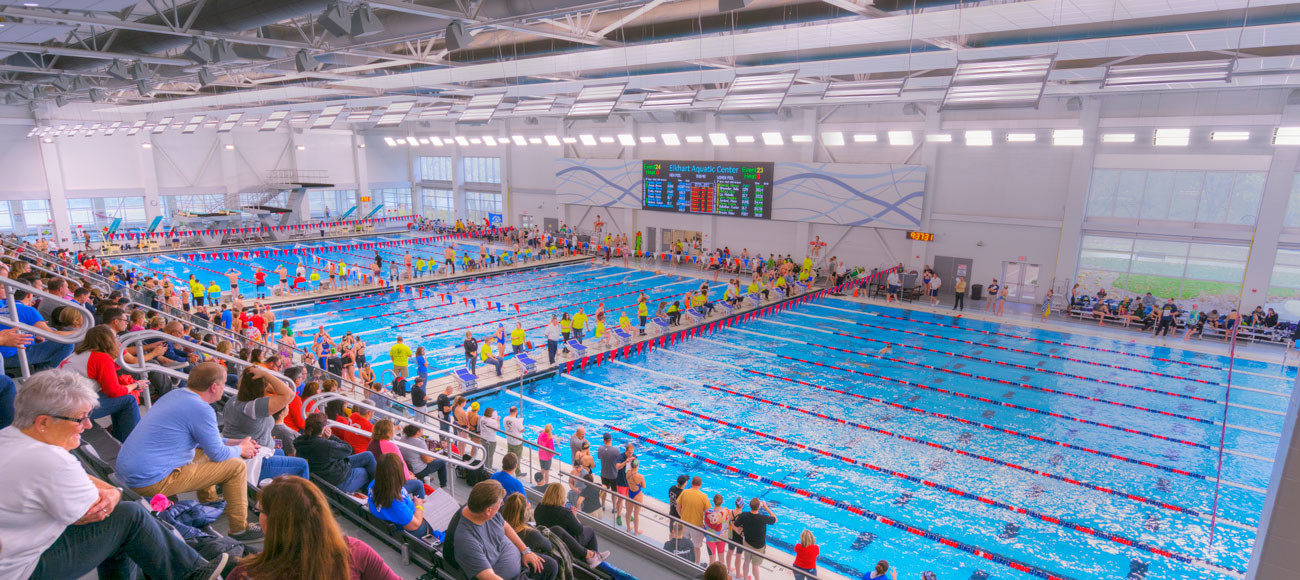 The Elkhart Health and Aquatics Center opened its doors in July of 2019 after much anticipation by the swimming community locally and nationally. The state-of-the-art 171,000-square-foot facility houses an Olympic-sized pool along with an additional warm-water therapy/instructional pool and whirlpool. The Stretch 50 pool has two moveable bulkheads, a full-sized diving well with 1 and 3-meter springboard, platform diving, and spectator seating for 1,200.

The $72 Million facility is the third health and fitness center that the Beacon Health System is adding to its network to manage. Initially, the facility was intended to replace the former YMCA of Elkhart County, and cost $32 Million, but as the facility grew in scale and cost the need for partnerships became even more critical. The Indiana Economic Development Corporation provided a Regional Cities grant, the Community Foundation of Elkhart County, Beacon, ECS and the philanthropic people of the Elkhart community helped make this project a reality. Elkhart Community Schools swim teams and students will use the pools instead of having them at independent schools. Collaboration was the key to success at the massive aquatics facility in Elkhart, Indiana.
WTI provided aquatic planning, design, and engineering for this facility when the journey began back in 2012. WTI worked closely with the design team and Myrtha to deliver championship pools in an environment with pristine air and water quality. The Elkhart Health & Aquatics Center will provide a destination aquatics venue for swim teams while continuing to serve the community of Elkhart for years to come.
Project Highlights
Ten lane stretch 50-meter competition pool, Four 1-meter diving boards, Two 3-meter diving boards, two moveable bulkheads, Warm water therapy pool 1,011 sq.ft., Seating for 1,200 spectators
Awards
Hosting the CSCAA National Invitational Championship 2021 & 2022
2021 Athletic Business - Aquatic Design Portfolio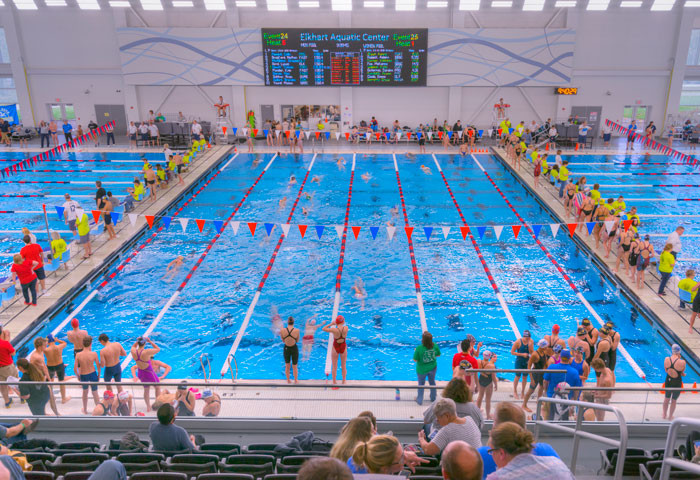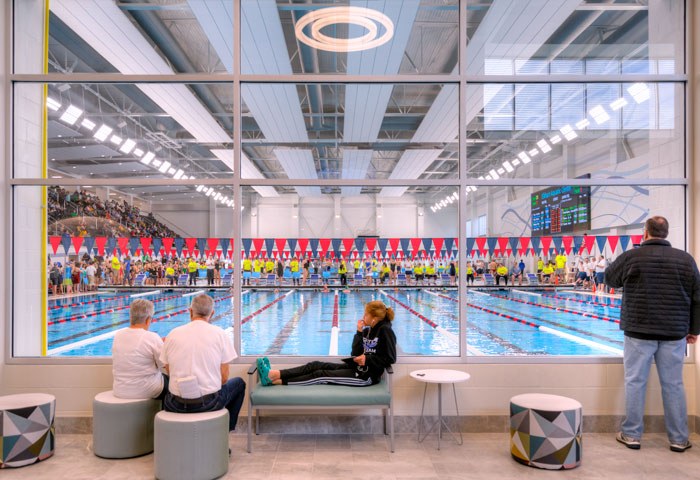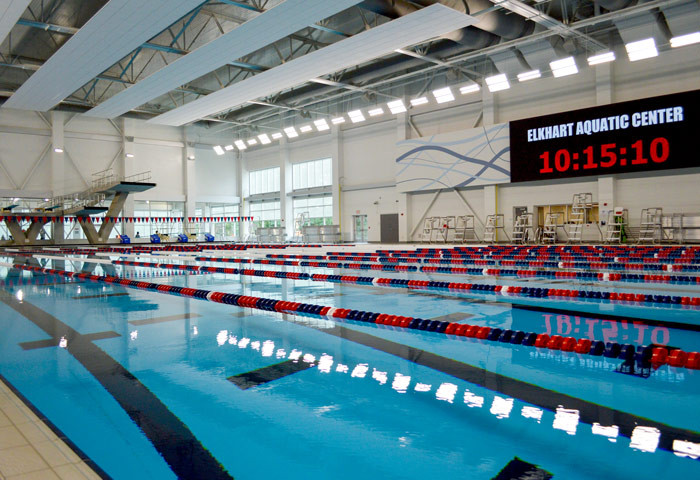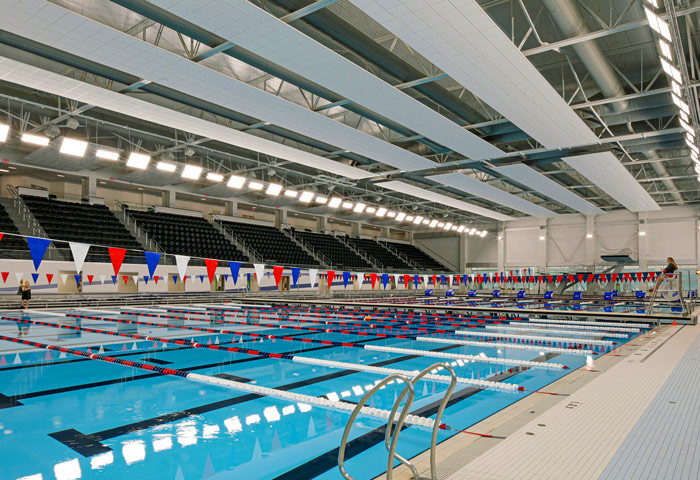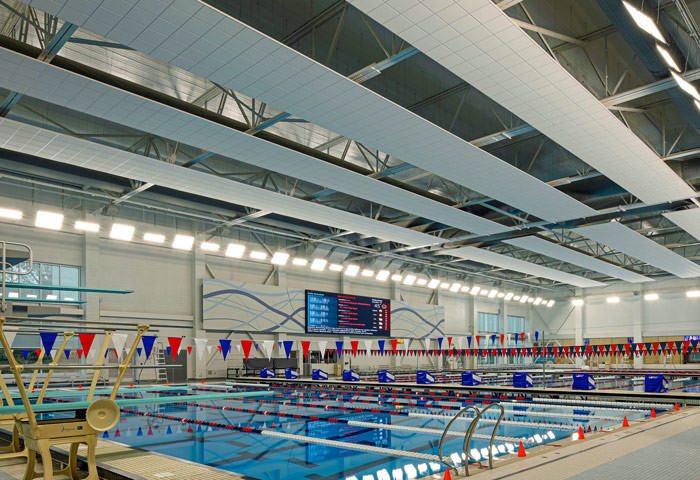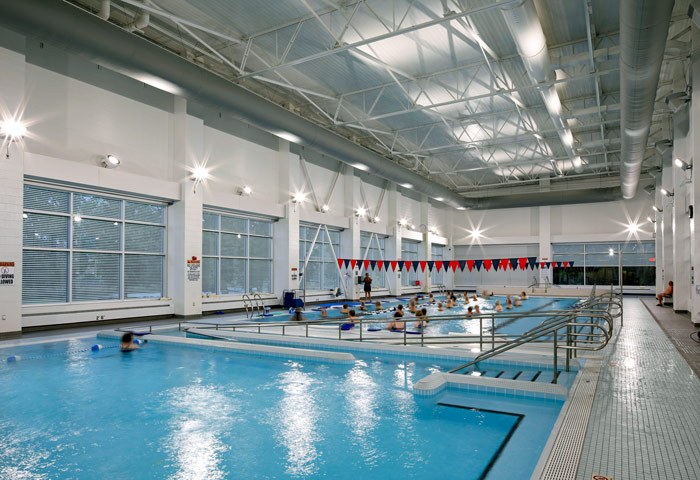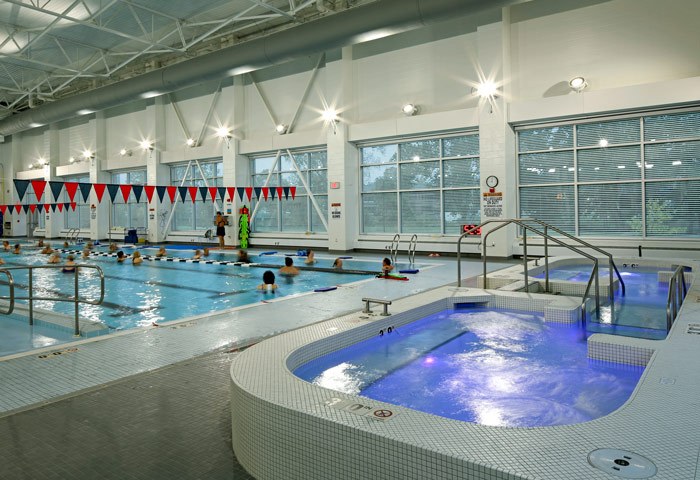 You may also be interested in learning about these innovative projects
Are you looking for an aquatic expert? We can help.
Get in touch