Founder's Square Splash Pad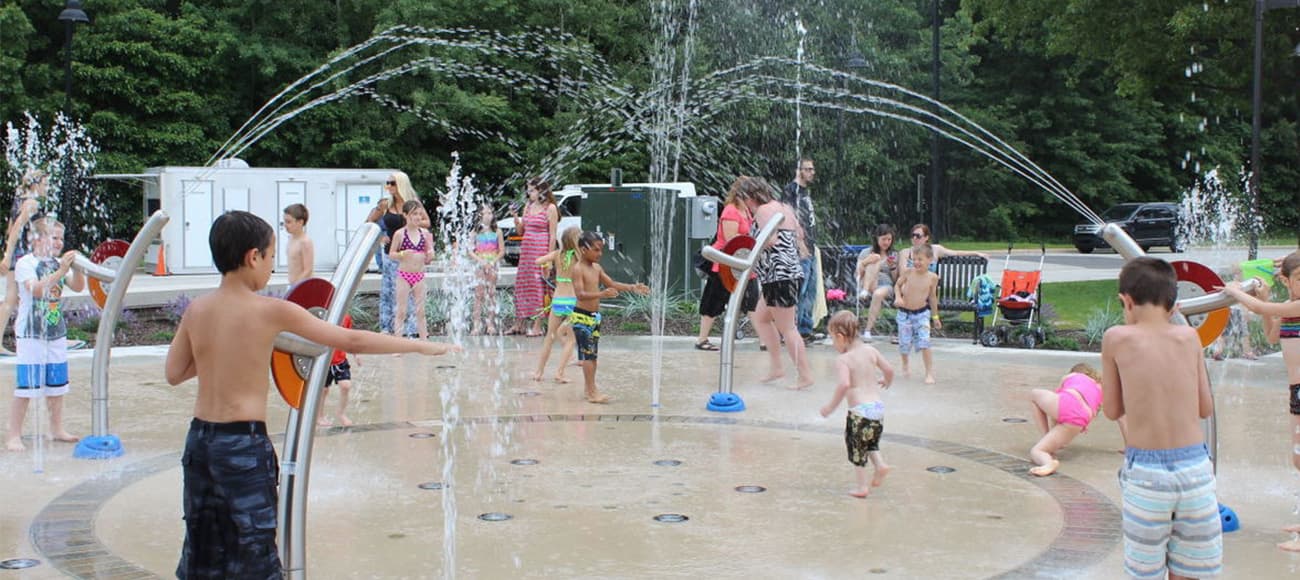 Together with the architect, Water Technology, Inc. (WTI) designed and engineered this beautiful new spray pad for the community of Portage.
Located in Founders Square, the new 1,256 SF splash pad is a beacon to children of all ages, inviting them to come out and play. Complete with jet streams, cylinder sprays, and much more there is plenty of excitement for all sorts of play.
The spray pad is engineered as a potable water system. This means that the spray pad has no filtration or recycled water and is purely potable water that runs to waste systems on timers and is run with much lower expense to the community.
Project Highlights
1,256 SF Splash Pad - 1 Cylinder Spray, 4 Water Cannons, 33 Jet Streams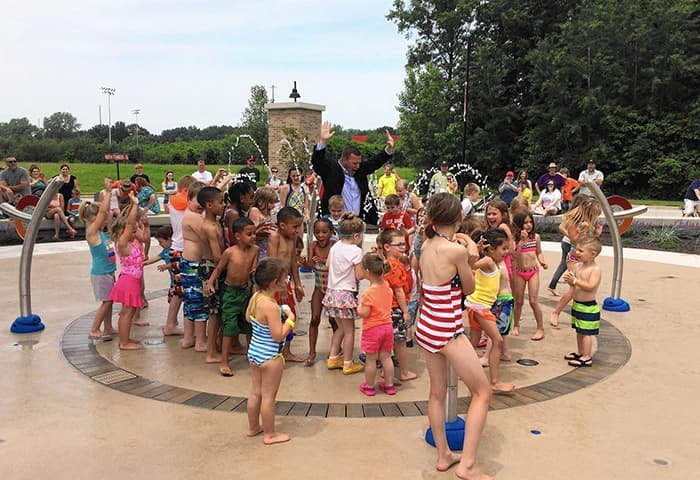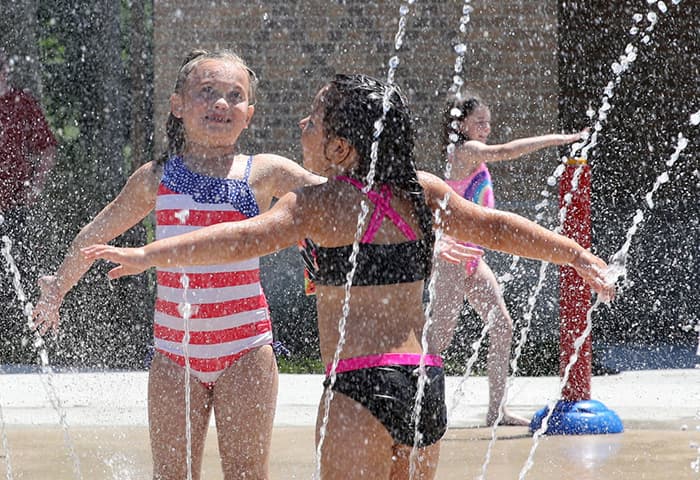 You may also be interested in learning about these innovative projects
Are you looking for an aquatic expert? We can help.
Get in touch