Bedford Center YMCA at Generations Park
Project Type:
Community Recreation, Waterparks & Leisure, Indoor, Outdoor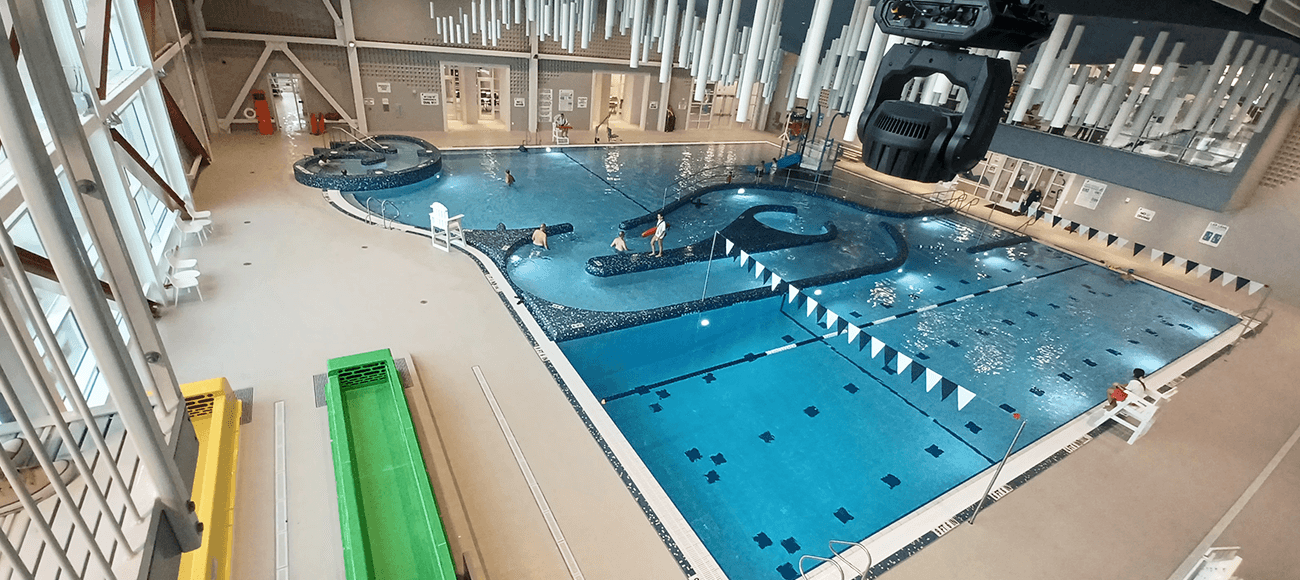 Bedford's beloved Boy's Ranch has been replaced by the new $40 Million Bedford Center YMCA at Generations Park. The new multi-generational indoor and outdoor YMCA will serve the community of Bedford, while taking the programmatic offerings to the next level. Water Technology, Inc. (WTI) worked closely with the architect to plan, design, and engineer this incredible new asset for the community of Bedford.
The indoor multi-functional facility features one large body of water containing three lap lanes, a current channel, and a children's play area with a interactive water play features. Additional indoor amenities include a warm-water spa, two waterslides, a gymnasium, fitness rooms and a second floor fitness mezzanine, party rooms, and a large community gathering room with seating for upwards of 250 people. The equally as impressive outdoor waterpark includes a large lazy river with two waterslides, a zero-entry leisure pool, two splashpads, ample deck seating, concessions, and a restroom facility. Cabanas, available for rent, will have a signficant impact on revenue streams and will incentivize guests to stay longer.
This project embodies the best example of protecting the past and community history while envisioning for the future. A unique sculpture located between the center and the lake showcases extensive history of the Park and will serve as a lasting tribute for the community.
Tremendous maintenance and operational savings will result from a partnership with the City and the YMCA. The Bedford Center YMCA will provide next-level amenities for Bedford residents at a reduced membership rate and visitors throughout DFW.
Project Highlights
5,962 SF Indoor Leisure Pool, Interactive Water Play Structure, Water Basketball, Current Channel, (2) Body Slides, Geysers
178 SF Indoor Whirlpool
5,800 SF Outdoor Leisure Pool, Water Basketball & Volleyball, Interactive Water Play Structure, (2) Body Slides, Lazy River, Geysers
Awards
2023 Aquatics International Dream Designs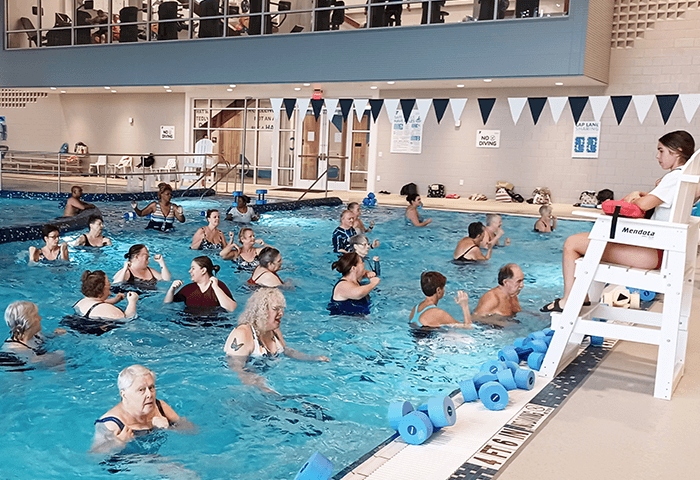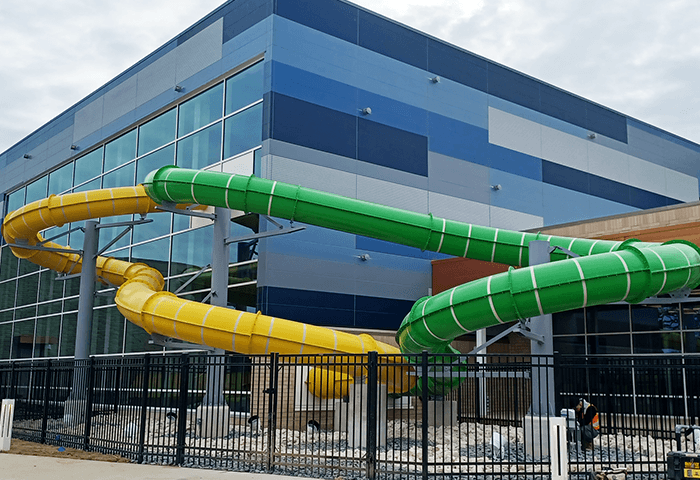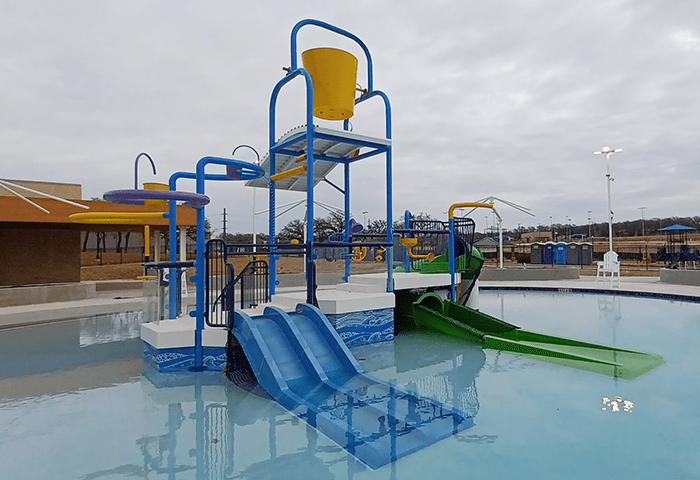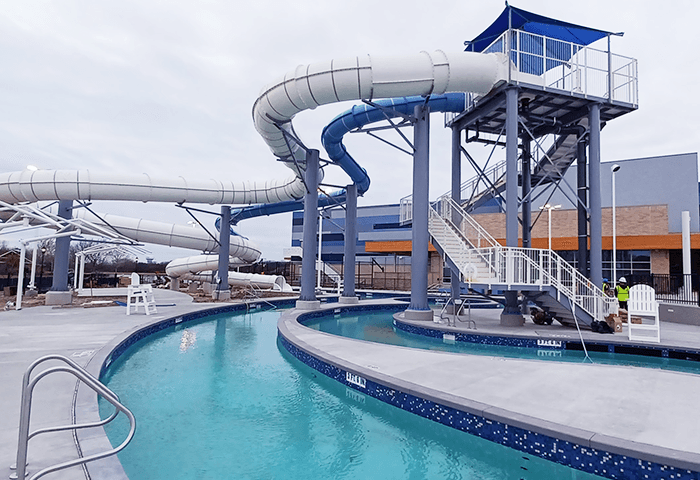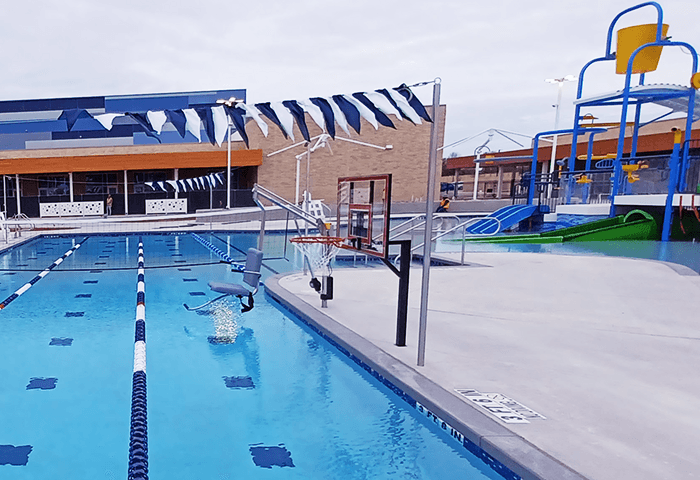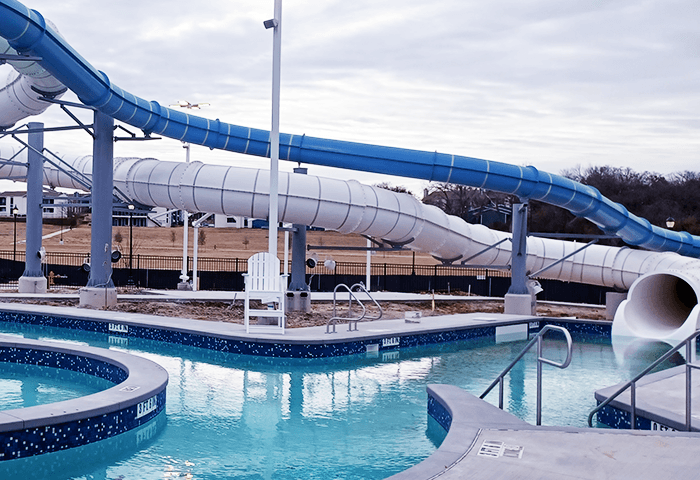 You may also be interested in learning about these innovative projects
Are you looking for an aquatic expert? We can help.
Get in touch