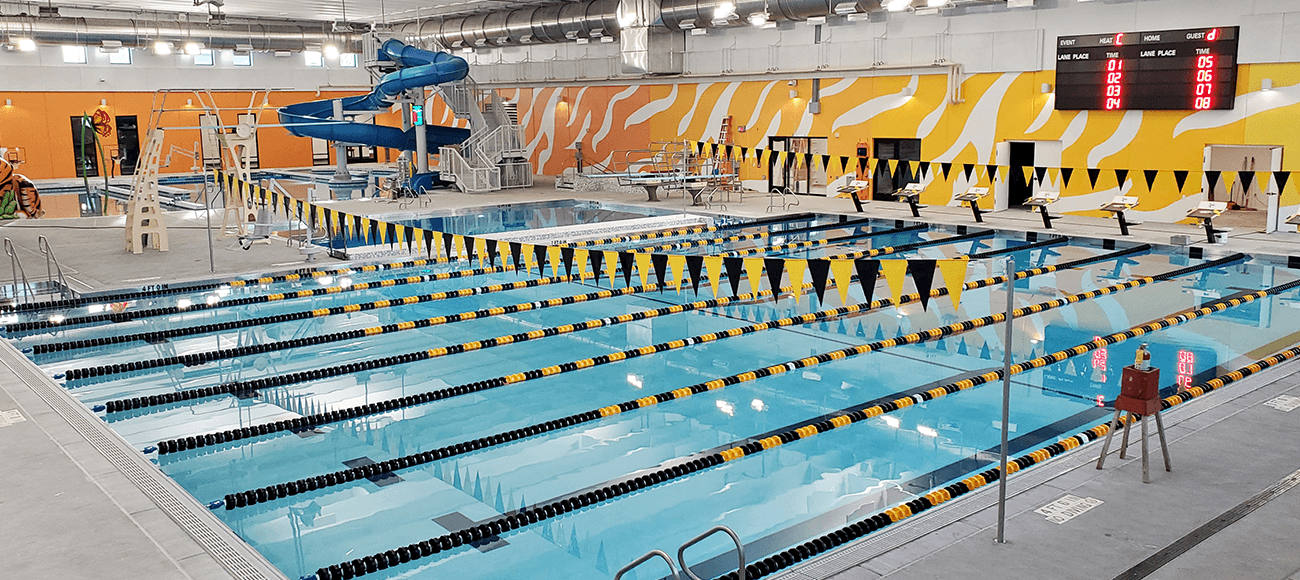 The Heckart Community center opened to the public in March of 2022. The design encompasses a significant amount of input from the community and serves as an important resource to the citizens of Sedalia. Water Technology, Inc. (WTI) provided aquatic planning, design, and engineering for this multi-use aquatic center.
After two decades of anticipation for a new community center, two ballots were issued and approved in 2019 by voters to make this dream a reality. Naming rights were granted to Sue Heckart, a prominent figure in the City of Sedalia, due to her generous contributions towards the facility. Initial plans illustrated a 78,000 SF community center but with more engagement from the community, the project experienced some growth since its inception.
The new, 92,000 SF indoor, multi-purpose facility features an indoor aquatic center, convention space, party rooms, volleyball, and basketball courts, child watch area, and an indoor playground. The aquatic center features a 25-yard competition pool with starting blocks and diving boards that make it suitable for lap swimming, programming opportunities such as learn-to-swim, and swim meets.
The warm water lifestyle pool is a multi-use pool that is segmented into four different zones. These zones include a zero-depth entry and splash play zone, a multipurpose activity teaching area, and an open 2-lane water area with a current channel. These segmentations allow for a variety of users the opportunity to reap the benefits of this new community asset. The cool water competition/lap pool and warm water lifestyle pool co-exist in the same room which saves on energy and allows each pool to operate independently without impacting the operation of the other facility.
A unique "Rain Cloud" water feature was mounted on the ceiling and intended to give the impression of a "storm" which can be programmed to periodically go off at which time lights and sound produce exciting storm-like audio and visual effects. The inclusion of the rain cloud, tiger tot slide, and tiger-print painting on the walls portray a jungle-like experience.
The whirlpool is uniquely positioned to be easily accessible from both the Deep Water Diving Pool and the Lifestyle/Program Pool. The temperature on the pool can be adjusted for recreational use or therapeutic use.
Project Highlights
5,558 SF 8-Lane, 25-Yard Competition Pool
4,343 SF Leisure Pool Current Channel Zero-Depth Entry Lion Tot Slide Water Geysers Water Spray Features Deck Sprays Water Basketball
3,019 SF Whirlpool
Awards
2023 Athletic Business Aquatic Design Portfolio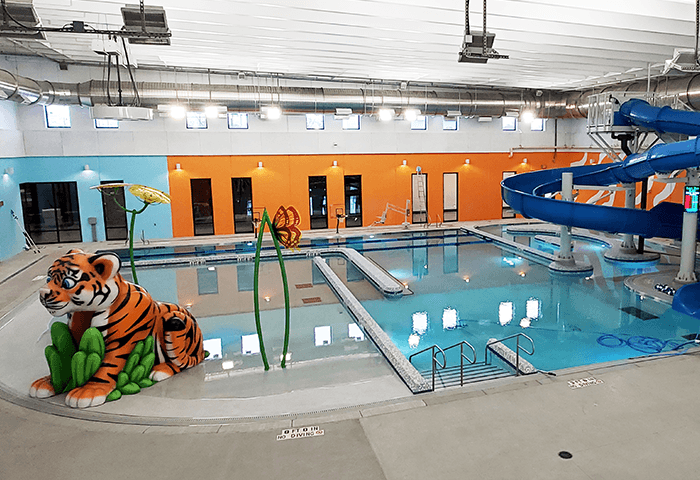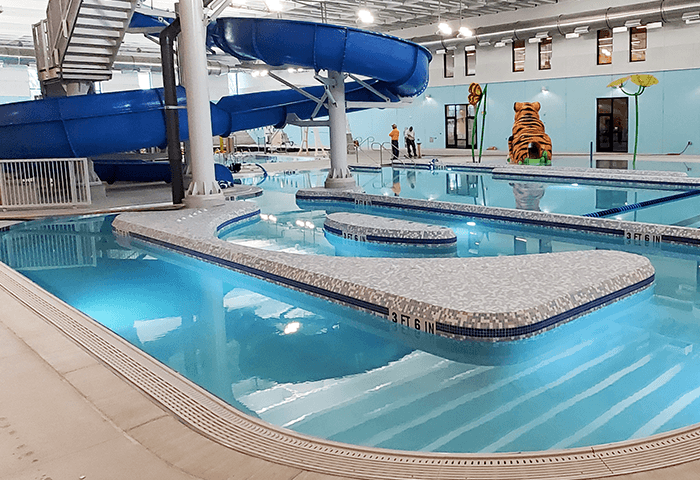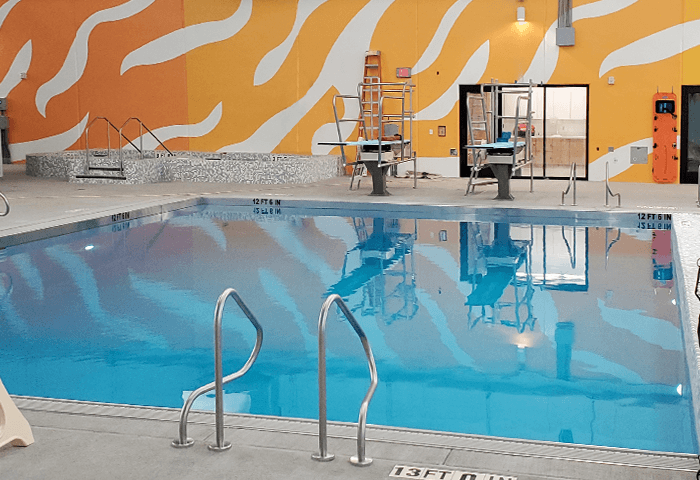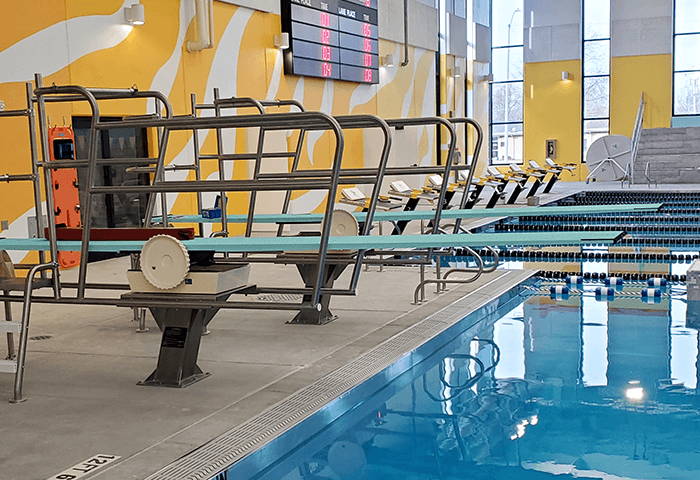 You may also be interested in learning about these innovative projects
Are you looking for an aquatic expert? We can help.
Get in touch