Huether Family Aquatic Center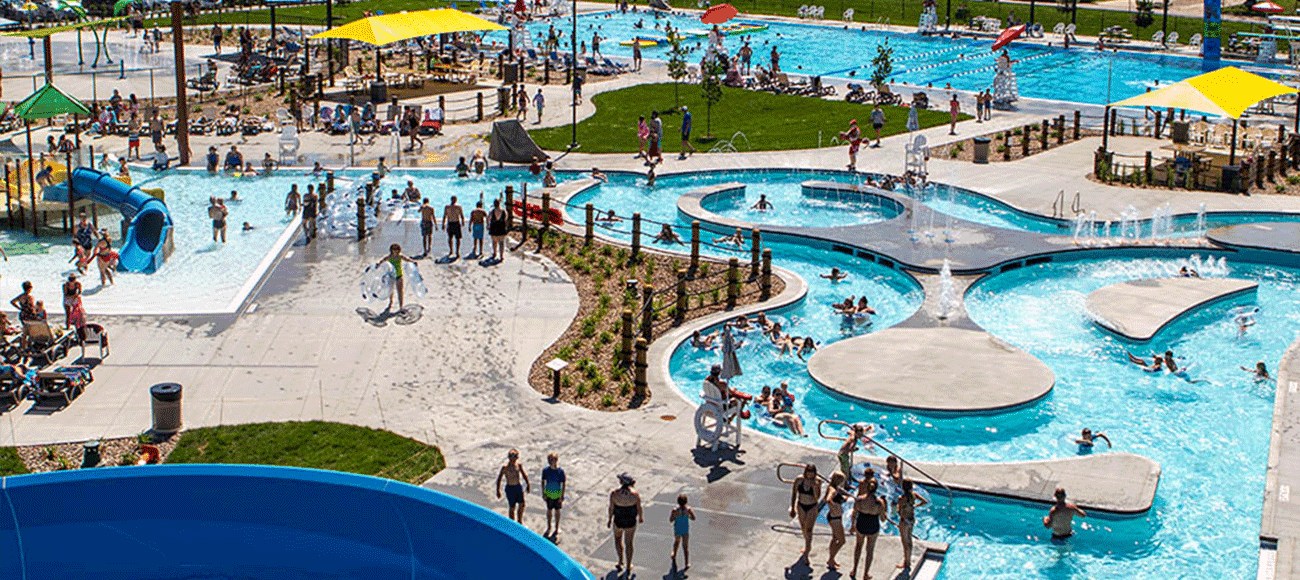 Yankton, South Dakota made a big splash in the community when opening the long-awaited Huether Family Aquatic Center. The new aquatic center was made possible by a group of community members that formed to create "Dive In, Yankton!" in 2017, a campaign to promote the rebuild.
The original pool, built in 1947 following World War II had been leaking more than 71,000 gallons of water daily and was not sufficient in serving members of the community, resulting in a loss of sales tax dollars and revenue. After much preparation, planning, and fundraising efforts, Dive In, Yankton! presented to the City Commission and was granted funding from an opt-out of the state property tax freeze. Voters highly supported the tax levy increase and by the end of 2018, Dive-In Yankon! had received up to $2 Million including a generous $1 Million donation from the Huether Family Foundation. In 2019, WTI designed the highly anticipated aquatic center to serve as a source of entertainment for users of all ages and abilities. From relaxing to thrilling experiences, Huether Family Aquatics Center has it all.
The 50-meter competition pool is suitable for lap swimming, swimming lessons, diving, and open water for leisurely swim. Exert some energy by playing water basketball, battling the vortex pool, taking a ride down the thrilling body slide with extreme height and speed or relax down the meandering lazy river and cool off through the spray channel. The kiddos will love the play structure, spray features and the spray zone found in the zero-depth family pool. Adventure awaits for locals and visitors alike, with additional unique amenities such as the floating wiggle bridge water walk and the climbing wall.
"We knew that we needed to build a facility that would be attractive to young families, young kids, middle school-age kids, and high school-age kids," Larson said. "We needed to get amenities that would be entertaining to all the different ages, and we have definitely got that here."
Project Highlights
50-Meter Competition Pool, Climbing Wall
Zero-Depth Family Pool, Lazy River Vortex, Water Basketball
Open Flume Body Slide
Splash Pad
Wiggle Bridge Water Walk
Awards
2022 Athletic Business Aquatic Design Portfolio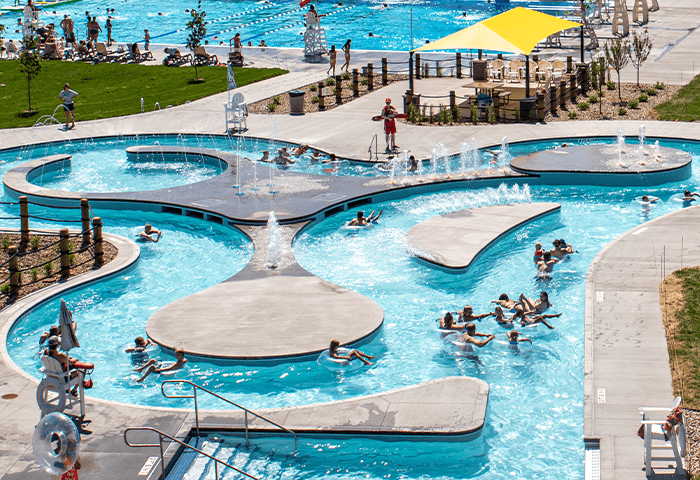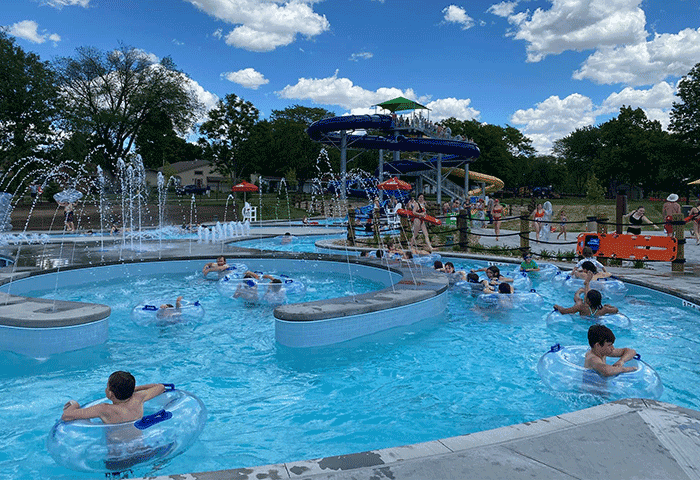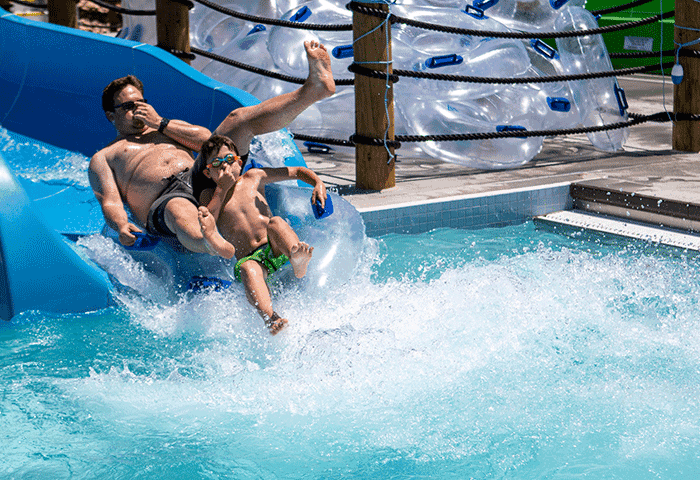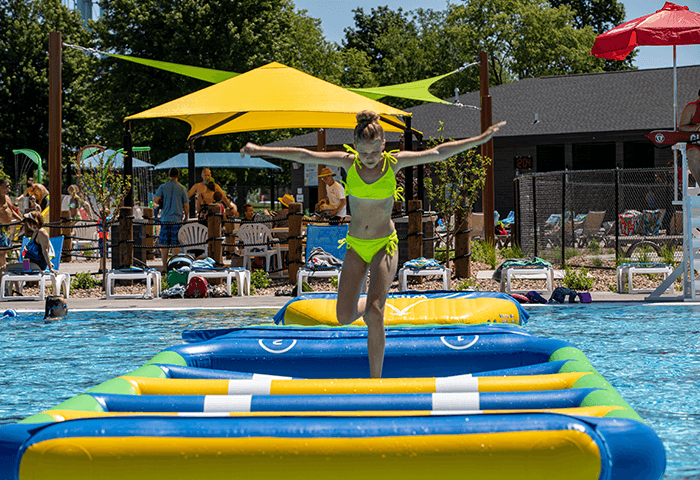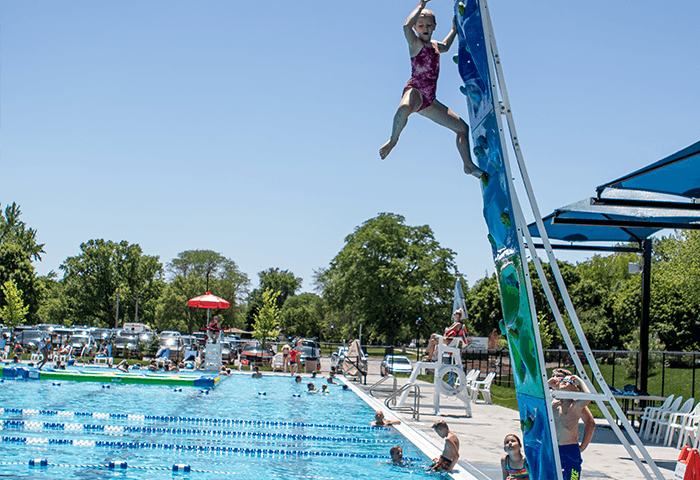 You may also be interested in learning about these innovative projects
Are you looking for an aquatic expert? We can help.
Get in touch