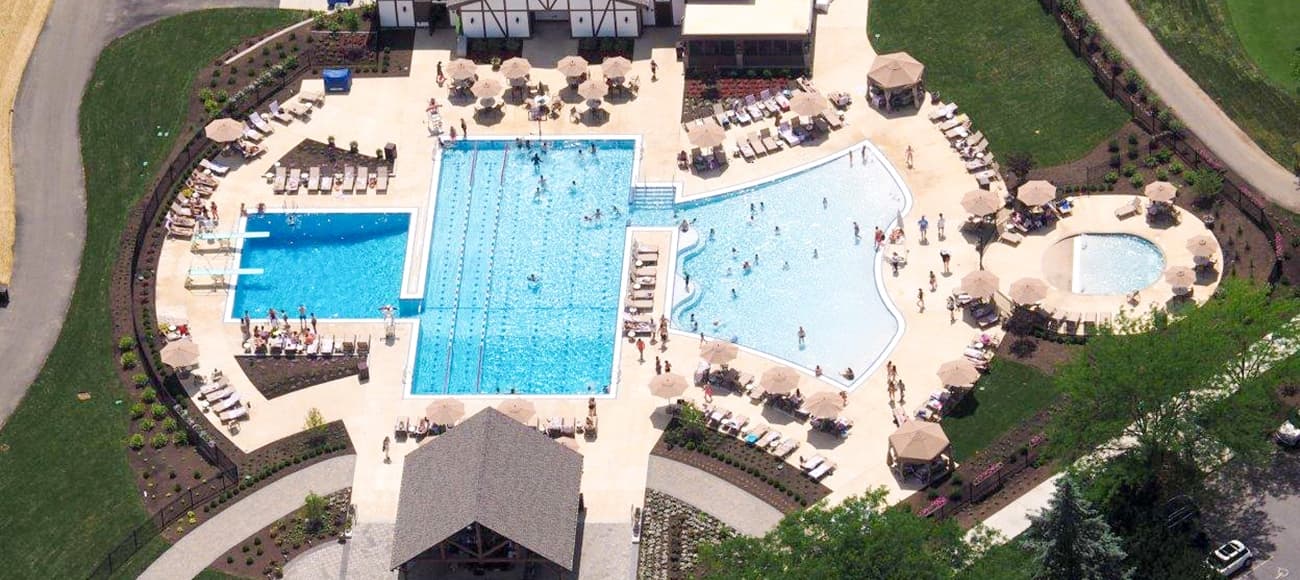 Kenwood Country Club in Cincinnati, Ohio prides itself on being a family-friendly environment that honors its historic past and embraces the future. In addition to golf, the club offers a variety of other activities, including racquet sports, swimming and social events. In 2013, as part of a strategic masterplan to renovate the facility and to continue to offer its members a unique experience, the pool was identified as outdated and at the end of its useful life.
WTI was hired in 2014 by the club to provide design and engineering services for a new swimming pool that would align with the club's mission to appeal to all of its members, regardless of their age. Through a series of design charrettes and programming meetings, design goals were identified, and included a resort-like environment that provided a place for golfers to cool off after playing; a 25-meter pool for the club's swim team to practice and compete in; night time aesthetics visible from the club house for ambiance and events; and an area for the club's youngest members to swim and play.
The final design accomplishes these goals through an asymmetrical design that includes a 25-meter pool, a diving well with two one-meter springboards, zero depth entry and a children's wading pool. Unique features include underwater bench seating along the perimeter of the zero depth area for socializing and relaxation and ample deck space with cabanas for the membership. During the evening, geysers and sprays are lit up over the lap pool and sequences are turned on to create a dancing water feature emblematic of a luxury resort.
Project Highlights
Amenities: 7,462-square-foot outdoor leisure/lap pool, Zero depth entry, Geysers, Underwater bench seating, 6 25-meter lap lanes, Water basketball area, Diving well, 2 1-meter springboards
4 single stream sprays and 2 fan sprays lit and sequenced in the evening over the lap lanes
328-square-foot toddler pool with geysers and spray features
Awards
2019 Athletic Business - Aquatic Design Portfolio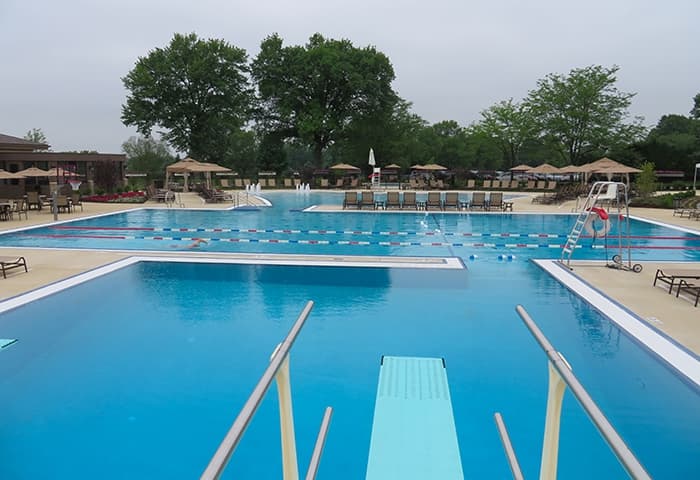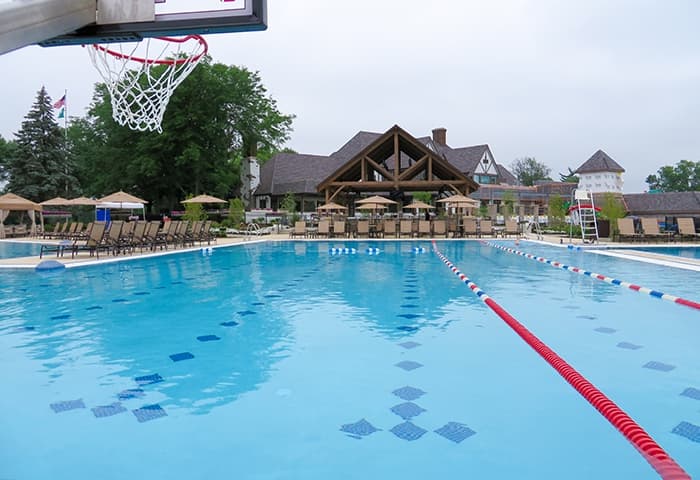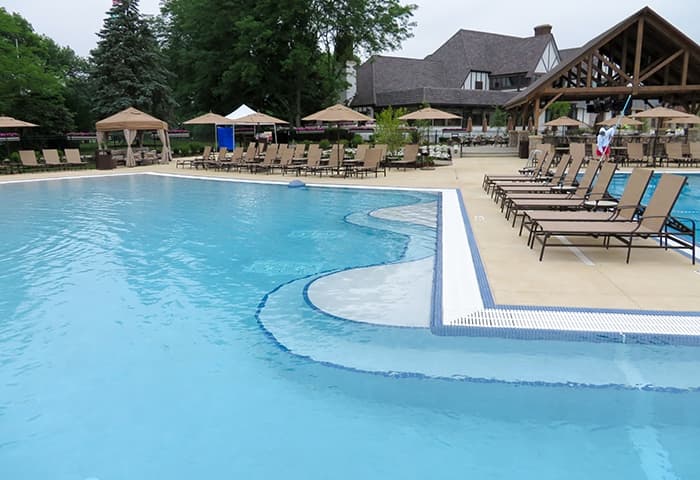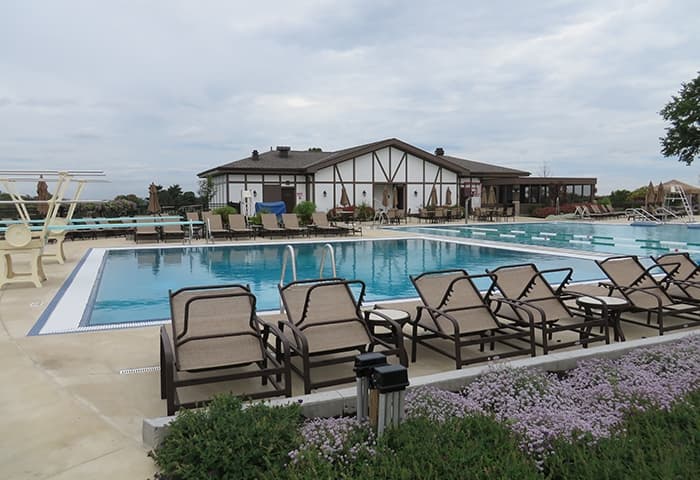 You may also be interested in learning about these innovative projects
Are you looking for an aquatic expert? We can help.
Get in touch