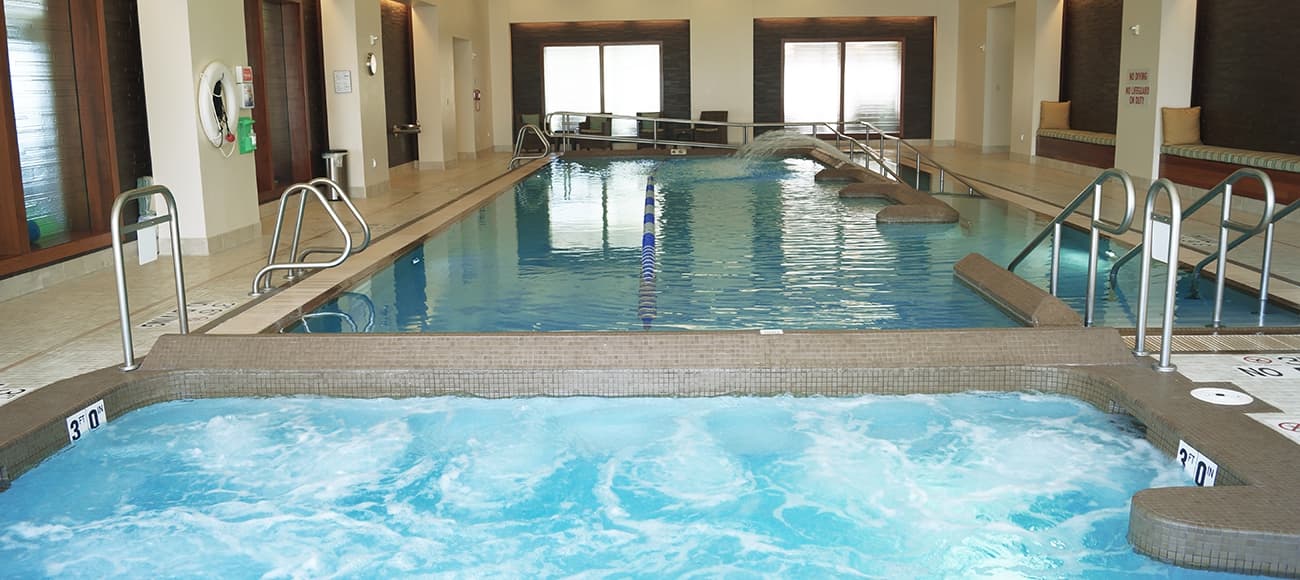 WTI was proud to provide design and engineering services for a local facility: Milwaukee's Saint John's On The Lake, located on Lake Michigan. The retirement facility offers residents a diverse number of spiritual, cultural, educational and recreational activities, including aquatics. The aquatics area offers an activity pool including a single lap lane, hydrotherapy benches, ramp entry and a second warm water whirlpool. The area bears a resort aesthetic, with soft lighting and a comfortable bench seating around the perimeter of the pool area. Additionally, wall jets can be turned on and off in the main pool.
Activities offered include aquatic aerobics, therapy and open swimming. The facility truly enhances the mission to enrich the lives of its residents through gracious living.
Project Highlights
Amenities: 1,001-square-foot indoor, single-lane therapy/wellness pool, Hydrotherapy benches, Ramp entry, 164-square-foot whirlpool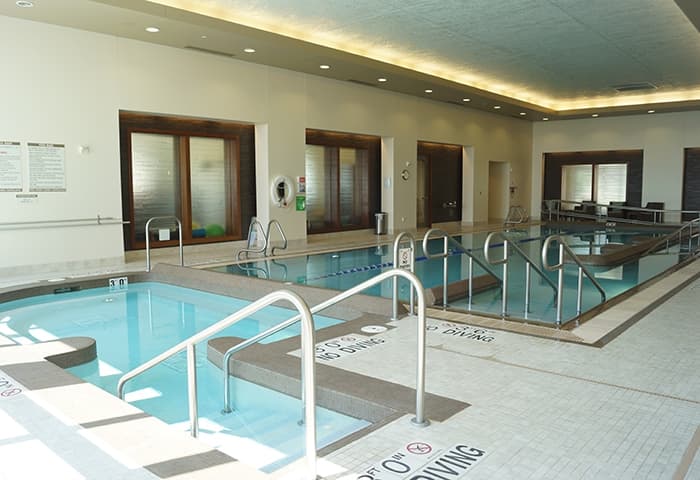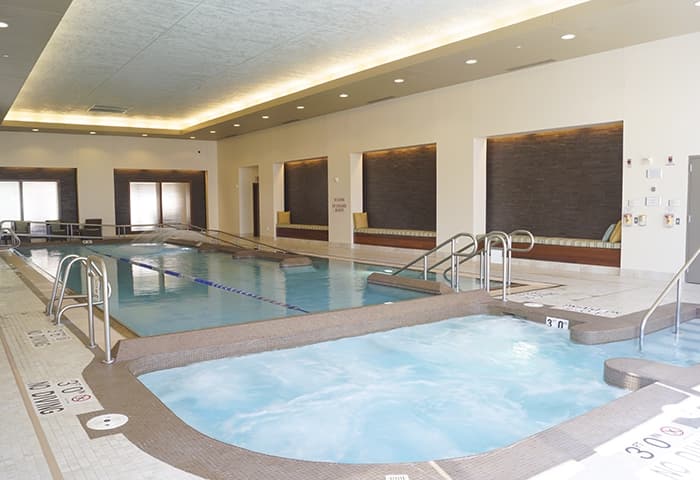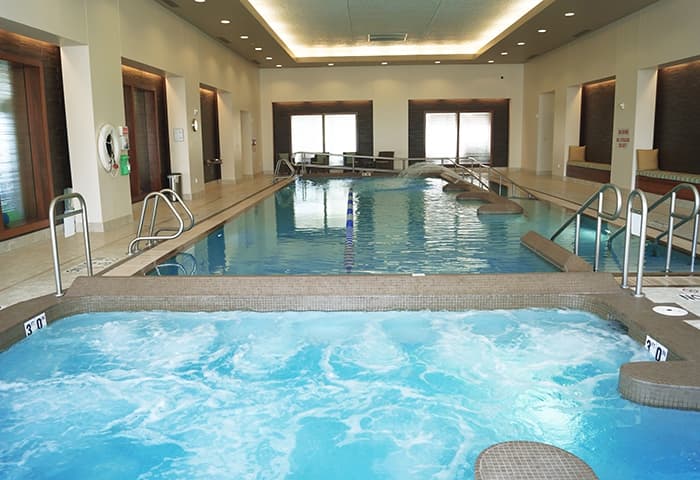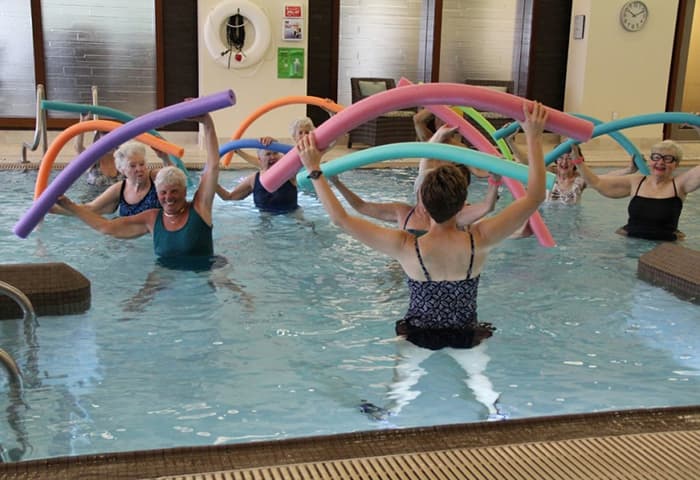 You may also be interested in learning about these innovative projects
Are you looking for an aquatic expert? We can help.
Get in touch