Lakeshore Foundation Multipurpose Facility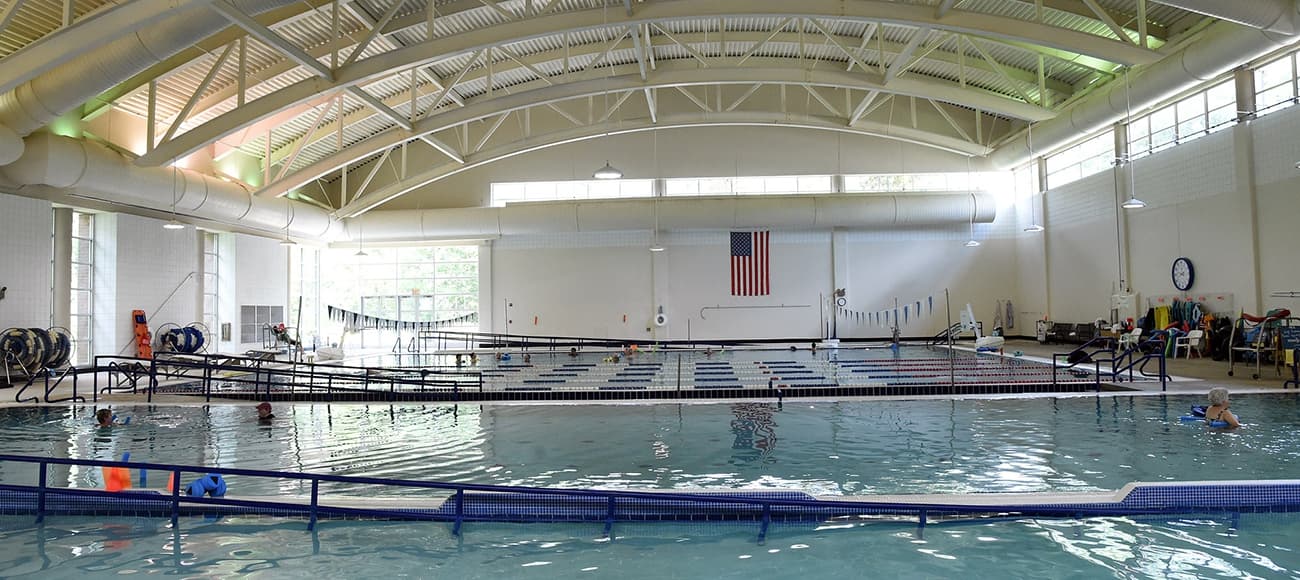 Lakeshore Foundation opened one of the nation's premier recreation, fitness and athletic facilities specifically designed to meet the needs of people with physical disabilities. The Lakeshore Foundation Multipurpose Facility offers fully accessible fitness and aquatic programs for people who experience a wide range of conditions, including arthritis, multiple sclerosis, spinal cord injury, amputations, cerebral palsy and accidental trauma.
This state-of-the-art facility offers a natatorium with two therapeutic pools and ancillary services and support spaces. One pool is maintained at 92 degrees to accommodate classes focusing on pain management and range of motion, and also includes an innovative children's play area. A second pool maintained at a slightly cooler temperature is specifically designed for cardiovascular exercise, such as water aerobics, lap swimming and competitive athletics. A recessed deck provides a transfer wall for both the therapy pool as well as the athletic pool.
WTI's assignment was to provide a world-class aquatic environment for lessons, therapy, training and competition for the foundation's physically disabled clientele. Specific concerns of Lakeshore Foundation Aquatics Director Wynn Lewis, CTRS, were accessibility, pool edges, finishes and water clarity. WTI exceeded Lewis's expectations by providing innovative solutions to her concerns. By recommending a sunken deck between the competition and therapy pools, WTI provided an access tier to both pools in a subtle, elegant manor, while saving money that was used for spray features in the therapy pool. Handhold tile profiles and conditions were carefully detailed to meet the needs of the facility. Custom starting blocks were developed with rails to provide stability for athletes.
WTI's review of the foundation's existing pool revealed its chemical treatment system was in conflict with the Birmingham supply water. Lewis reported that their new system has been a "breeze" to operate and maintain water clarity compared to their prior system.
The savings generated by WTI's innovative access solution freed up funds for other features, including spray toys. Lewis stated that this aspect of the aquatics solution was, to her, the most satisfying.
"The kids come here for therapy," Lewis said. "To be given a chance to play and have fun means they look forward to coming."
Project Highlights
Amenities: 3,430-square-foot, 4-lane, 25-meter therapy pool, 4,775-square-foot, 8-lane, 25-yard athletic pool, Bubble bench, Recessed deck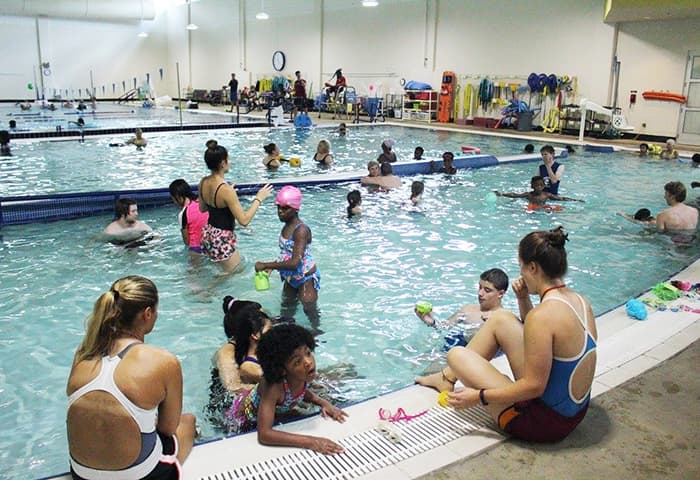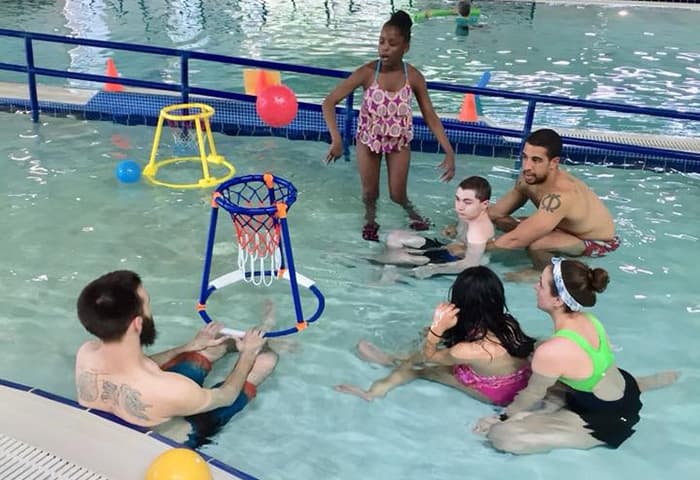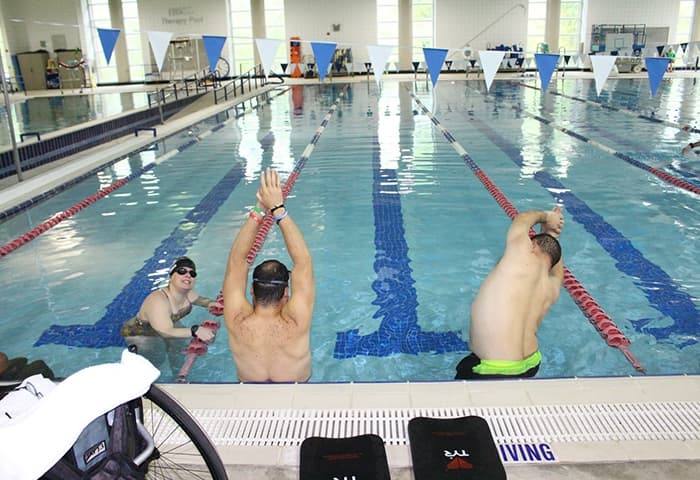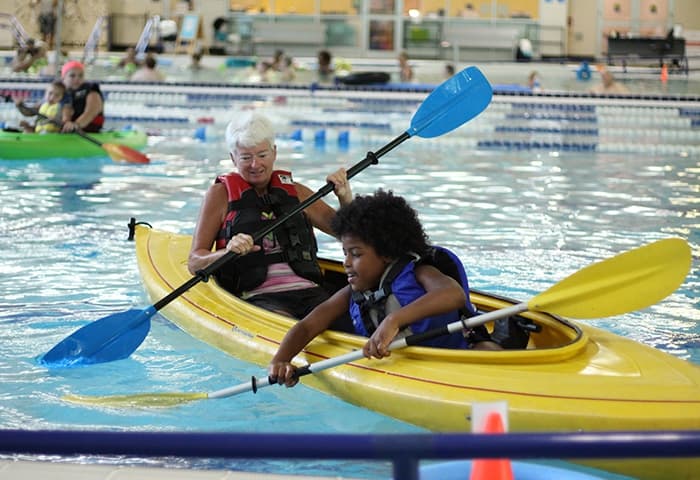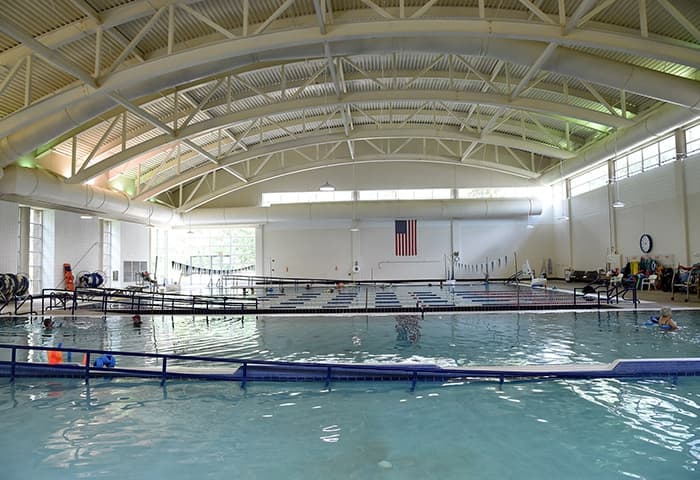 You may also be interested in learning about these innovative projects
Are you looking for an aquatic expert? We can help.
Get in touch