Larkspur Community Center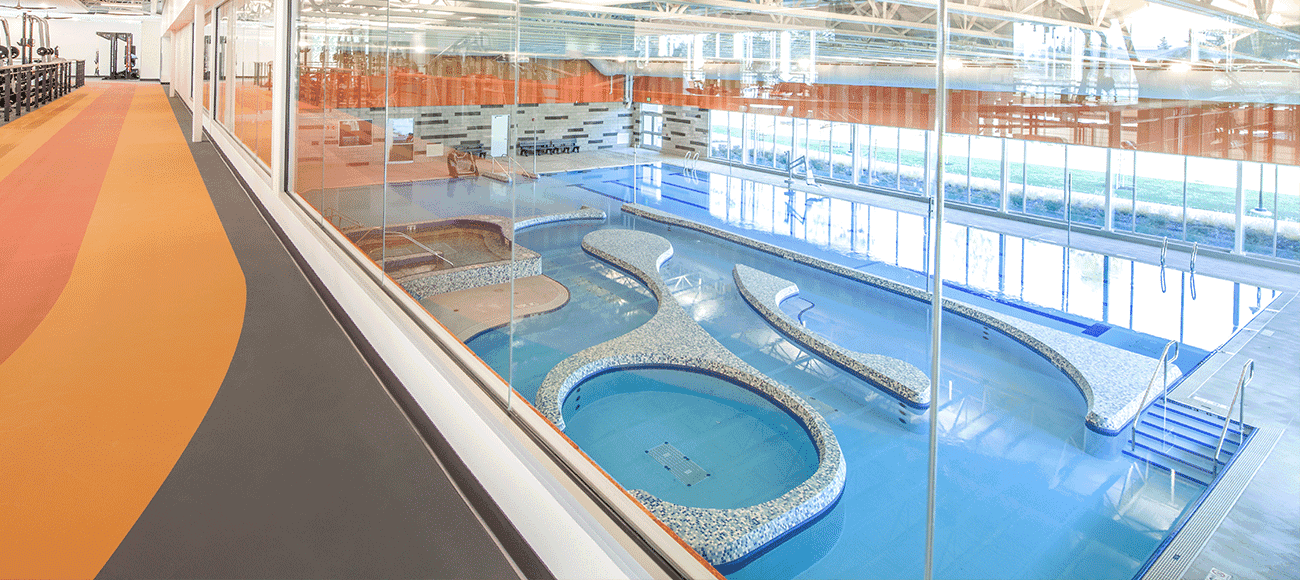 Within the 35,000 SF addition to the Larkspur Community Center, users can enjoy a warm water lifestyle pool and a raised whirlpool. The 5,000 SF lifestyle pool, constructed with Myrtha Pools panelized stainless-steel technology offers something for all of Bend's active aging adults. While commonly considered a superior solution for competition pools, Myrtha technology was an ideal resource for this free-form leisure pool that will offer Bend a variety of maintenance and cost savings in the future with Mrytha's renowned 25-year warranty.
WTI coordinated with a national recreation architect to achieve this one-of-a-kind addition at the Larkspur Senior Center. Four, 25-yard lap lanes offer space for training and wellness, as well as opportunities for programs and open recreation. The shallow water area is ideal for swimming instruction, relaxation, and therapy. Finally, a current channel entices visitors with an area dedicated to relaxation as well as therapeutic resistance for exercise. The whirlpool, raised above the deck and lifestyle pool for ease of access and improved sightlines, is the best place to enjoy a warm soak and take in the action around the natatorium. A platform lift, pool lift, multiple stairs, and water depth ranging from 2-feet to 6-feet allows the pool to support a large range of users and activities.
The addition required a thoughtful approach to tie the two buildings together while still providing the active adults with a space of their own. All spaces feature views of nature and in contrast with the introverted existing facility, the building turns itself inside out, making its programs visible and accessible from the outside.
Project Highlights
4,633 SF 4-Lane Lifestyle Pool, River Channel, Bubble Benches, Soft-Walk Bottom, Underwater Bench Seating, Deck Sprays
173 SF Whirlpool
Awards
2022 Athletic Business Aquatic Design Portfolio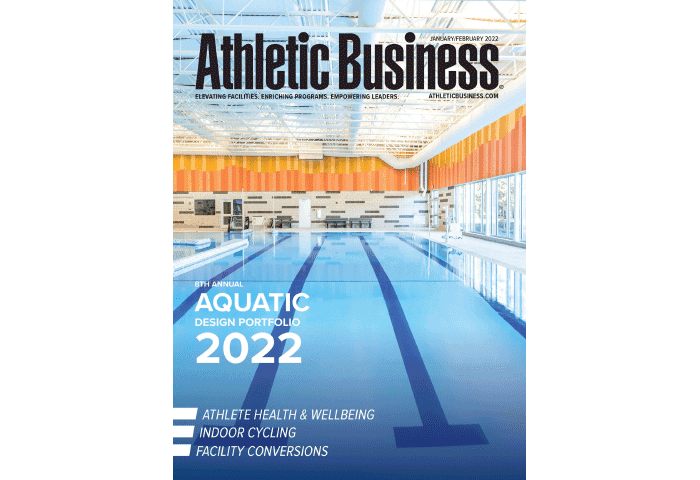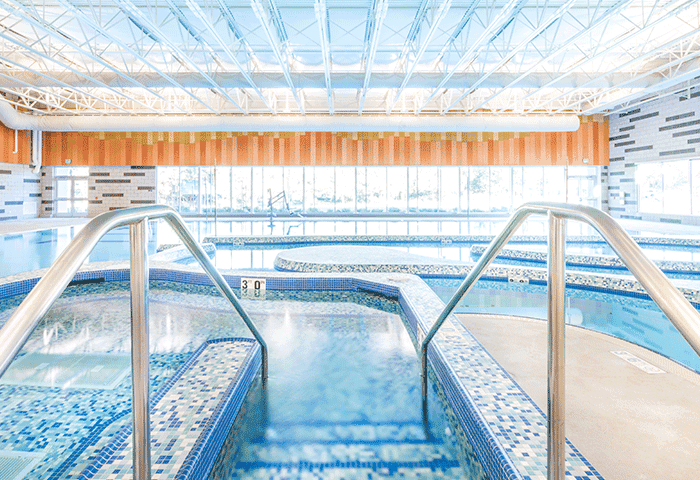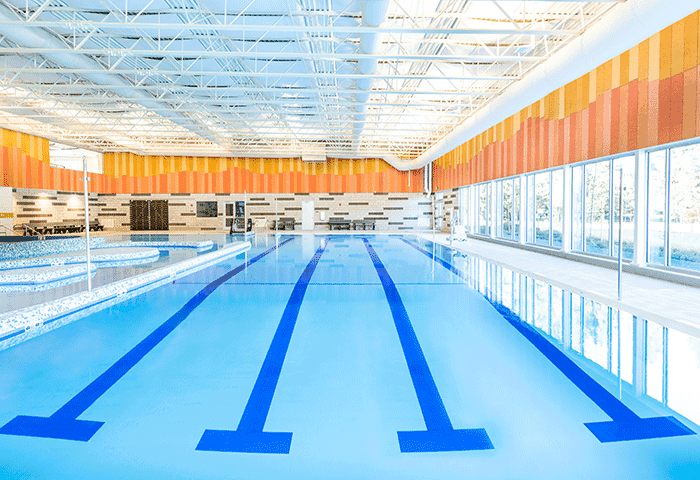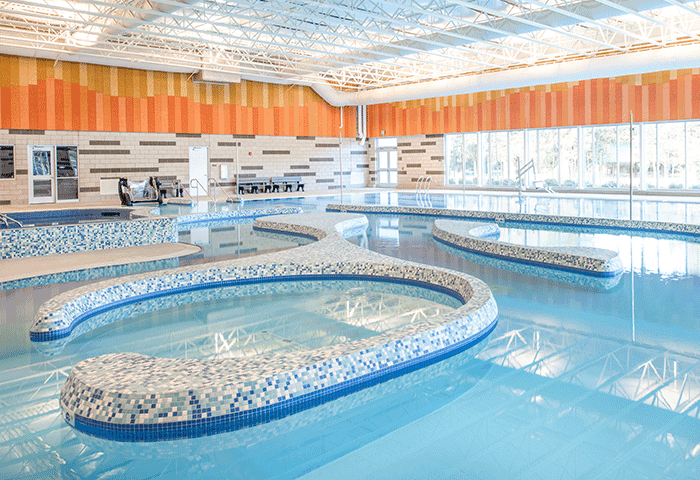 You may also be interested in learning about these innovative projects
Are you looking for an aquatic expert? We can help.
Get in touch