City officials were excited to break ground in 2015 on the brand-new, $75 million civic center in Lenexa, Kansas. The city wanted to attract new businesses and young families to the community, and this quality-of-life investment served that purpose. The civic center was funded in part by a sales tax vote in 2009, and it opened in 2017. The center is complete with a library, community center, natatorium and public market area.
Alongside the architect, WTI worked to produce a unique and enticing aquatic environment for users of all ages. There is a wellness area with underwater bench seating, lap lanes for lessons and lap swimming, activity areas with floatables, a lazy river with spray features and a separate children's area complete with a play structure and zero depth entry. Truly, there is something for everyone here. The spirit of the facility and this design was to entice young families to join the community. The multi-generational design encourages play for all family members in various areas of the facility. With something for the thrill-seekers and the fitness-focused alike, the civic center will truly be a beacon of change in the community.
Project Highlights
3,572-square-foot activity pool with three lap lanes Lazy river with deck sprays, jets, a volleyball net, basketball hoops and a body slide
1,165-square-foot children's pool with zero depth entry, geysers, deck sprays, play structure and features
701-square-foot dive pool with rock climbing wall, waterfall and dive tower
555-square-foot wellness pool with underwater bubble bench and ADA chair lift
Awards
2019 Athletic Business - Facilities of Merit
2019 Athletic Business - Architectural Showcase
2018 Athletic Business - Architectural Showcase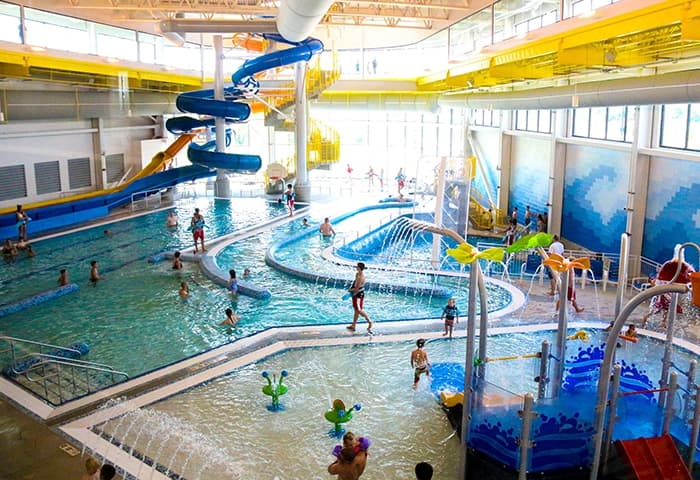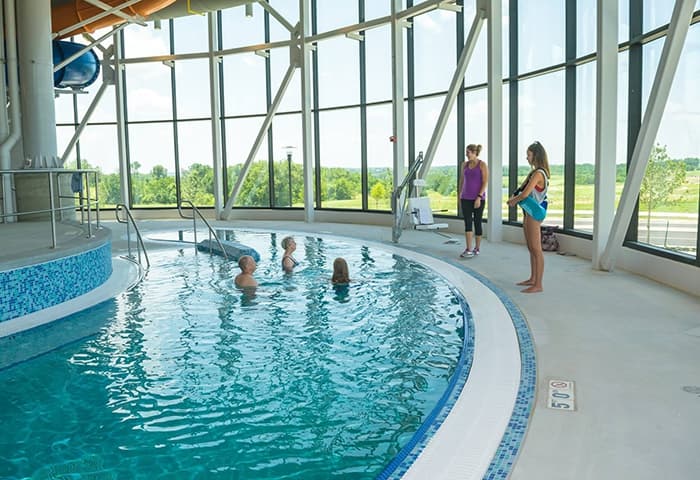 You may also be interested in learning about these innovative projects
Are you looking for an aquatic expert? We can help.
Get in touch