Leo H. Bender Community and Recreation Center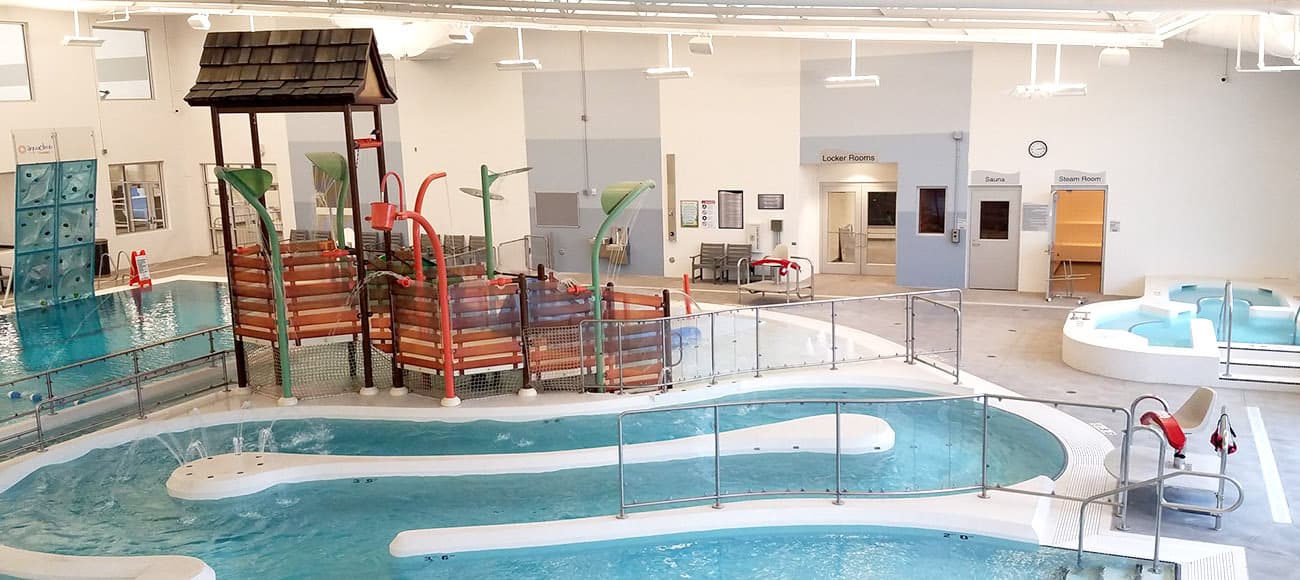 In 2015, The City of Broadview Heights embarked on the expansion and renovation their 150,000 SF recreation center after voters approved of a $15 million bond issue in support of the improvements. The renovation accounts for 90,000 SF while an additional 30,000 SF will be added for additional programming space. Water Technology, Inc. (WTI) worked alongside the prime architect to rejuvenate the aquatic area to reflect a modern-day space.
The existing pool and sauna were recreated into a fitness center and the new pool was relocated in the addition allowing for a larger space for more programming opportunities. A benefit of the relocation was the existing pool was able to remain operable for quite some time during construction which helped to keep costs down.
The 8,347 SF of new aquatic space features a 3-lane, 25-meter lap pool, a current channel with zero-depth entry, climbing wall, waterslide, whirlpool, water play features, a sundeck, and sauna rooms that are located right off the pool deck. These amenities are a direct reflection of the community's desires.
The venue is unique in that it seamlessly blends community and recreation. The top floor contains the city's administrative offices and departments and the bottom half is home to the recreation center which includes a gymnasium, fitness center, and aquatic center. Important to the owner was designing a space that was highly visible. All three recreational areas can be seen from the lobby helping to simplify navigation and create more of an "open space concept".
Project Highlights
4,356 SF Leisure Pool with 4 Lap Lanes, Climbing Wall, Current Channel, Zero-Depth Entry, Body Slide, 2 Basketball Hoops, Play Structure with Tot Slides, Interactive Spray Features, Geysers
143 SF Whirlpool
Awards
2019 Athletic Business - Facilities of Merit
2019 Aqua Magazine - Gold Medal Winner High-Tech Pools
2019 Properties Magazine - Featured Building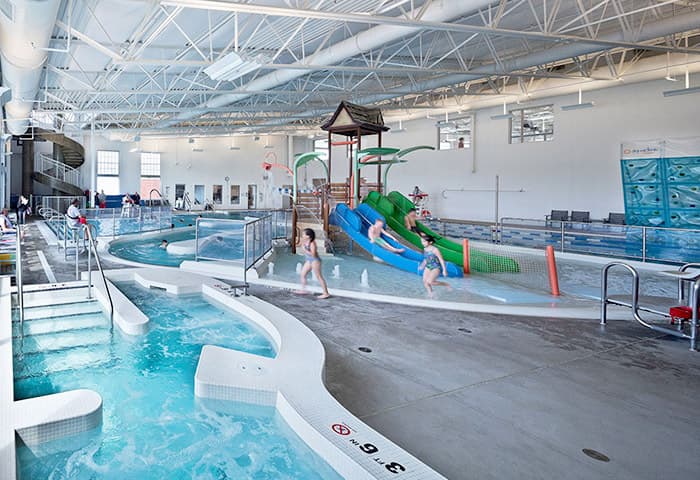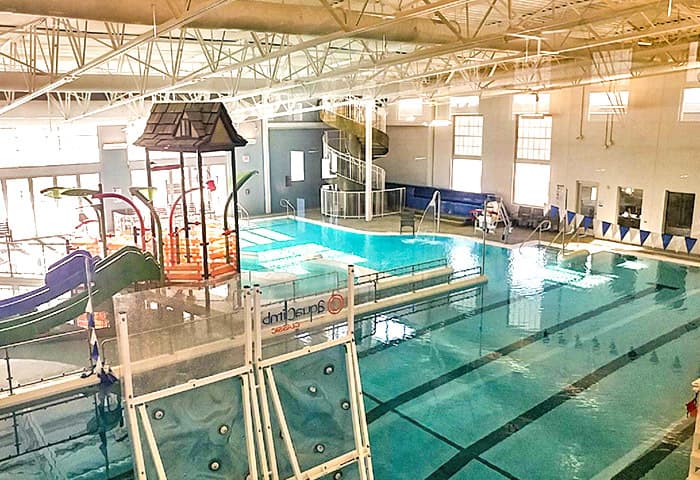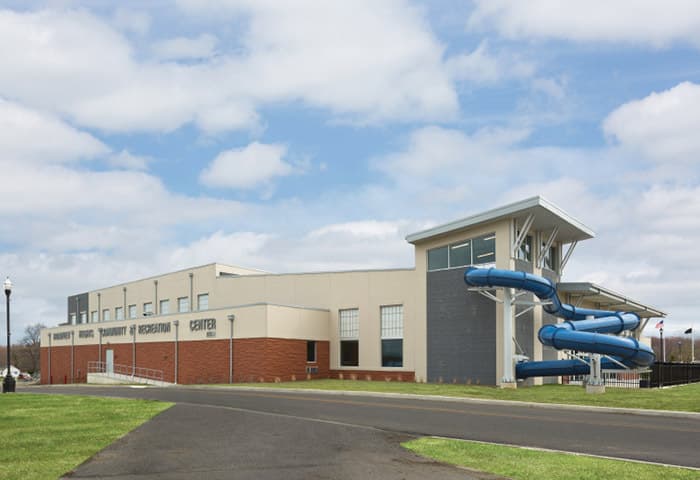 You may also be interested in learning about these innovative projects
Are you looking for an aquatic expert? We can help.
Get in touch