Liberty University Aquatic Center
Project Type:
Competition, Education and Training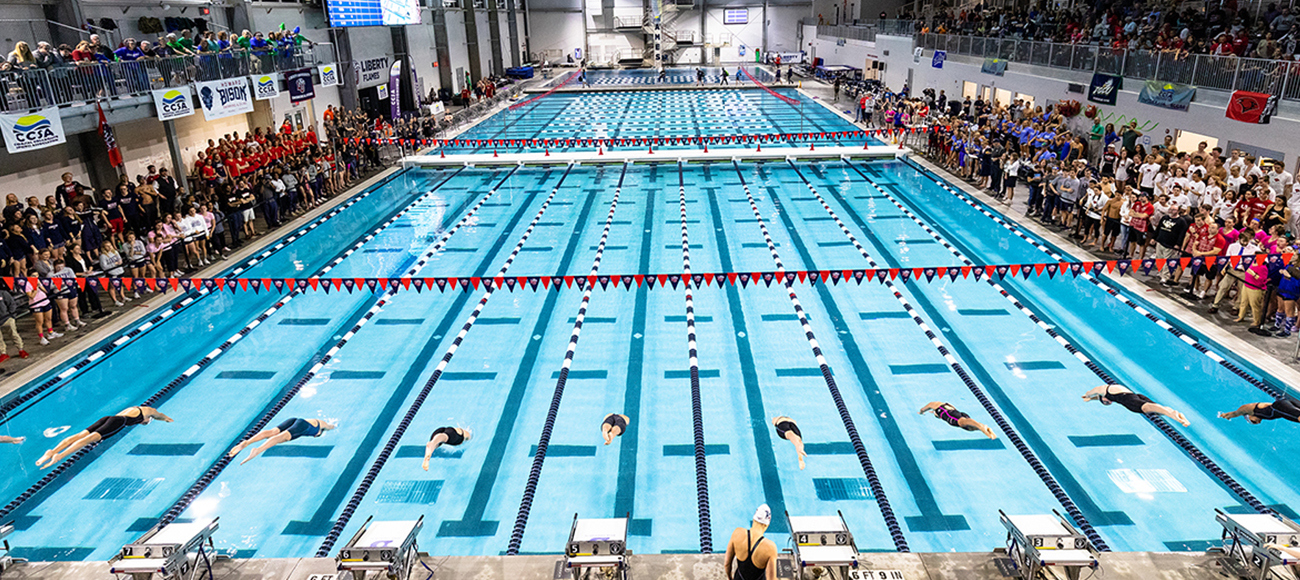 The new aquatics facility at Liberty University came about because existing facilities couldn't hold up to the existing demands and the planned additions at the University. Liberty had an active women's swimming and diving team and they were looking to add men's swimming, diving and water polo to the aquatics program as well. Water Technology, Inc. (WTI) worked with Glass & Associates, Inc. as part of the design/build team that delivered this state-of-the-art $20 Million facility.
With more than 77,000 SF under one roof, the University is now a hub for training, competitive meets and NCAA championship events, with only a few other facilities in the Mid-Atlantic region that can host these events. The new aquatics facility also features a hydrotherapy room with two HydroWorx therapy tubs and next-level spectator seating. The bowl-seating capacity is 1,414 with 900 permanent seats. In an effort to maximize seating and to provide an experience for the spectators, the design is uniquely U-shaped and offers seating on both sides of the pool and above the starting blocks. The 25-yard wide pool can be divided into 20 lanes for short-course training, with an additional six lanes in the diving well, allowing teams to practice concurrently.
"Having this new pool at Liberty is just an amazing experience because a lot of people in Lynchburg have never seen this type of pool before," Liberty University junior Ashley Mauzy, a former Brookville High School standout, said Friday night. "I think it will make swimming much more popular around the area."
Project Highlights
9-lane x 50-meter Competition Pool
17' deep Diving Well with 1- and 3-Meter Springboards and 1-, 3-, 5-, 7.5-, and 10-Meter Platforms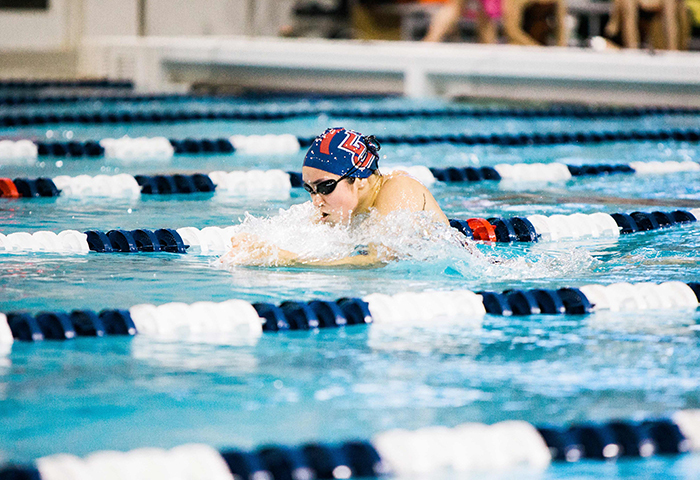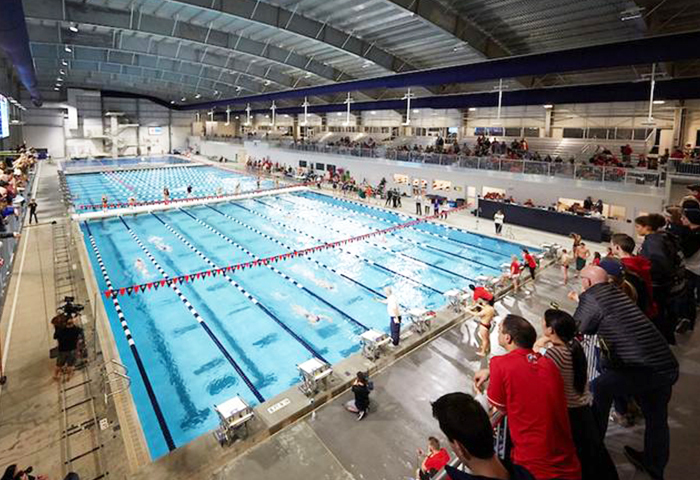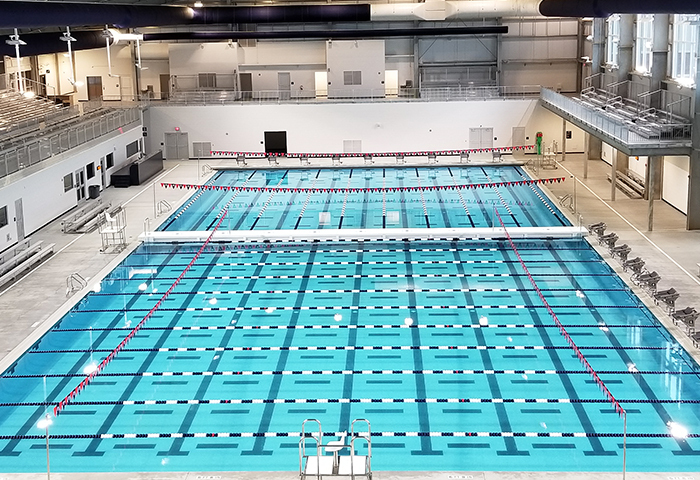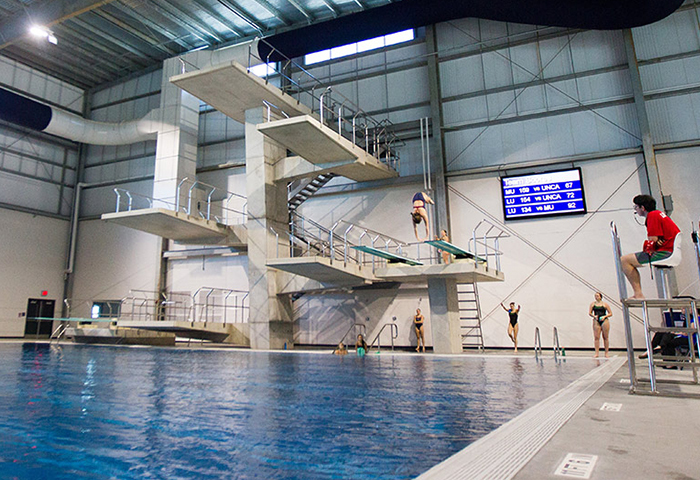 You may also be interested in learning about these innovative projects
Are you looking for an aquatic expert? We can help.
Get in touch