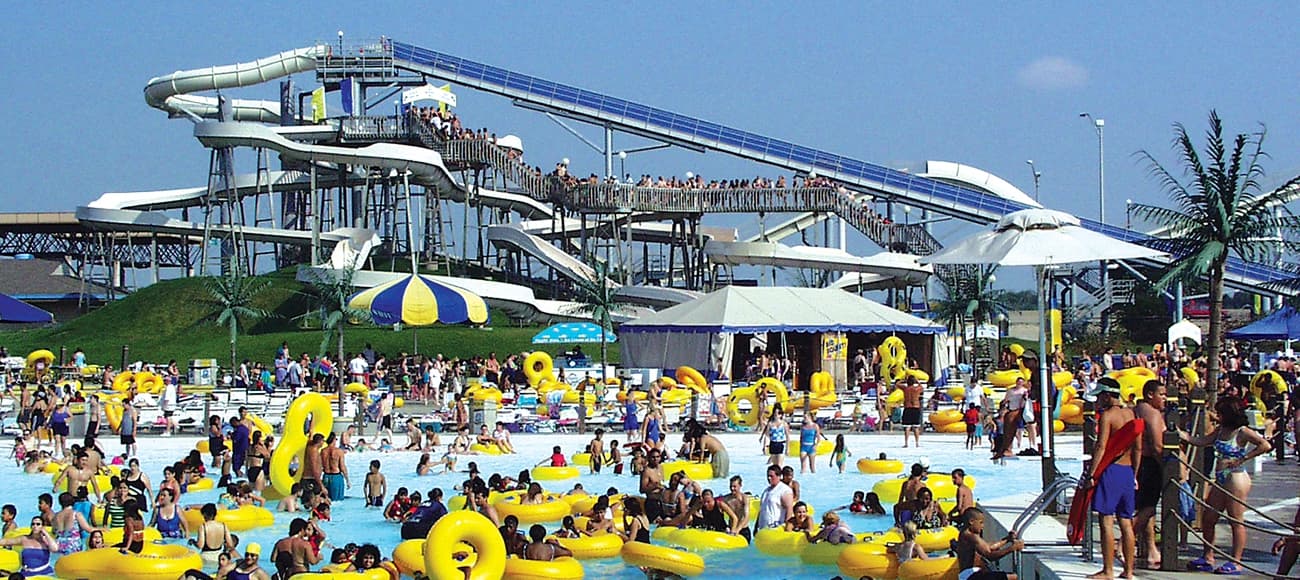 WTI began working with this waterpark in the early 1980s, when the park was originally developed and run by a privately held group. Later, the Rockford Park District took over operations, and WTI has worked with them for decades. In 1993, a lazy river was added to the existing waterpark. This river holds approximately 540,000 gallons of water and averages 20 feet in width. It features a zero depth entry, simulated rockwork, waterfalls and sprays. At the time that the lazy river was planned, WTI masterplanned for a future attraction to be contained within the river.
The addition of Splash Magic Island in 1997 offered guests an alternative venue for fun within the park. Plus, its entertainment was safe and interactive, targeting children ages 3-12 while maintaining adult interaction.
In the summer of 2000, Magic Waters added the Midwest's only water coaster, the SplashBLASTER 2000. Riders board a two-person raft at ground level, rise a dizzying 80 feet above Magic Waters, swoosh into a tunnel and plunge 35 feet over the edge. After another 30-foot, gut-wrenching drop, riders are blasted up by an incredible rush of water. And all of this takes place within the first few seconds!
In the summer of 2004, the Rockford Park District introduced The Abyss slide complex, a dark ride that starts five stories above the park and twists and turns before you splash into daylight.
In 2009, the Typhoon Terror slide was added to the waterpark. The experience begins with riders loading into a four-person tube, then plunging into an enclosed flume that drops into a funnel, where they're raced back and forth up the walls––all while the tube is rotating. Before they know it, riders enter another enclosed flume and are eventually spilled into the plunge pool.
Most recently, the Double Dare Drop was added along with a new mechanical room. With a drop of 75 feet, it's the steepest body slide in northern Illinois and southern Wisconsin. Once reaching the bottom of the slide, guests can check their time against other riders. The average is about 4.5 seconds!
WTI is pleased to have worked with the great team at Rockford Park District for so many years, and Magic Waters continues to grow and better serve the people of northern Illinois.
Project Highlights
1,200 LF lazy river
11,538-square-foot treehouse addition
325 LF, 40-foot slide complex The Abyss
Typhoon Terror
Tantrum Slide
2 run-out speed slides with timing system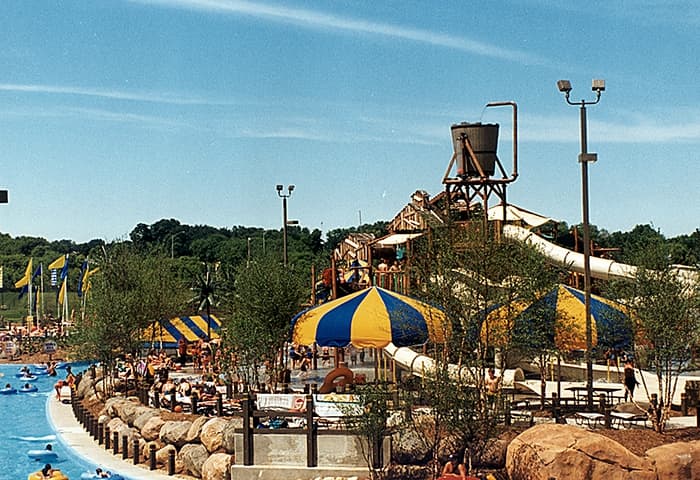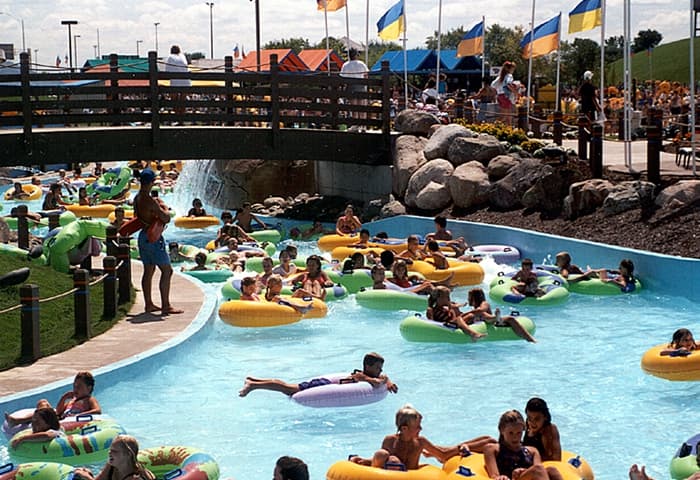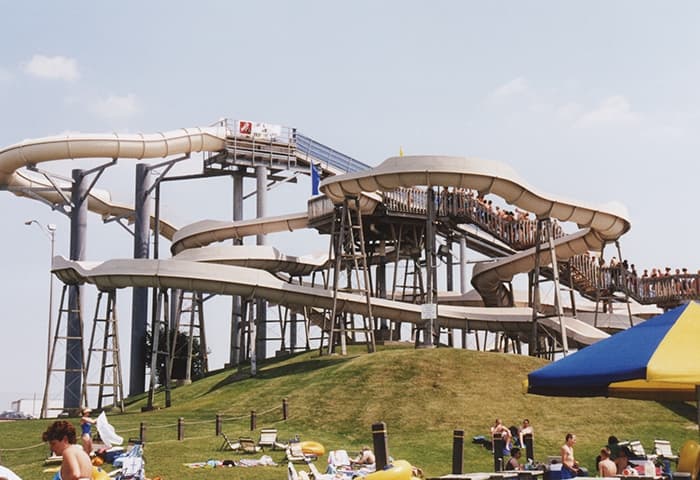 You may also be interested in learning about these innovative projects
Are you looking for an aquatic expert? We can help.
Get in touch