Niles North High School Aquatic Center
Project Type:
Competition, Education and Training
The Niles North High School Aquatics Center opened in 2013 and is home to the high schools boys and girls swimming & diving teams, the Swift Aquatics competitive swim program and the Skokie Park District Swim America learn-to-swim program.
WTI worked closely with the architects and key stakeholders to develop an aquatic facility that would best fit the needs of the Skokie swimming community. The new competition pool and renovated existing pool will provide more aquatic opportunities for the community and school. In addition to making it ADA-accessible, renovations to the existing pool included new filtration and UV treatment systems to reduce water and chemical use.
The aquatic center includes a new, 25-yard stretch competition pool with a moveable bulkhead, a diving well, two 1-meter concrete diving platforms and one 4-meter diving platform. The area can also accommodate up to 500 spectators in the mezzanine and 200 athletes on deck.
Project Highlights
LEED for Schools Gold registered,Design reduces energy use by 44% compared to standard code-compliant buildings of similar size, resulting in annual energy savings of 31.5%
Awards
Award of Merit, IASB Exhibition of Educational Environments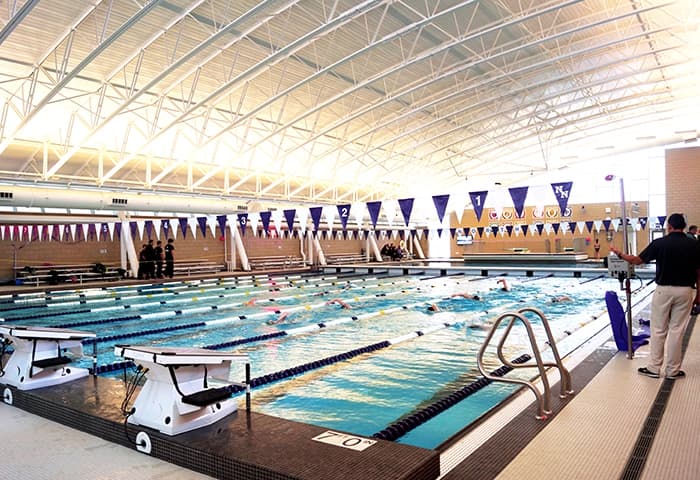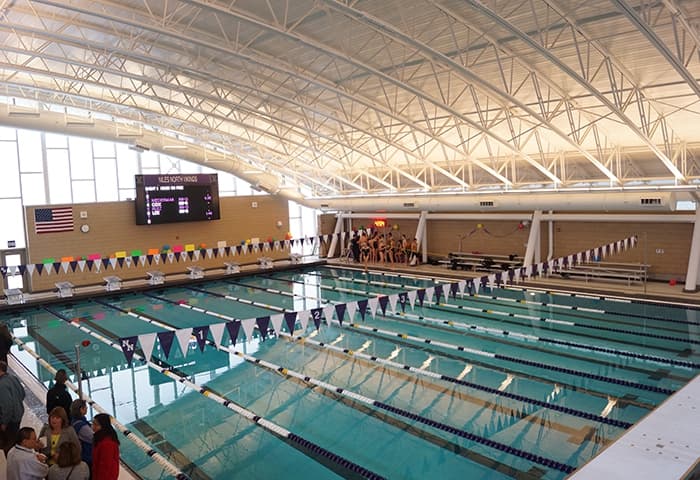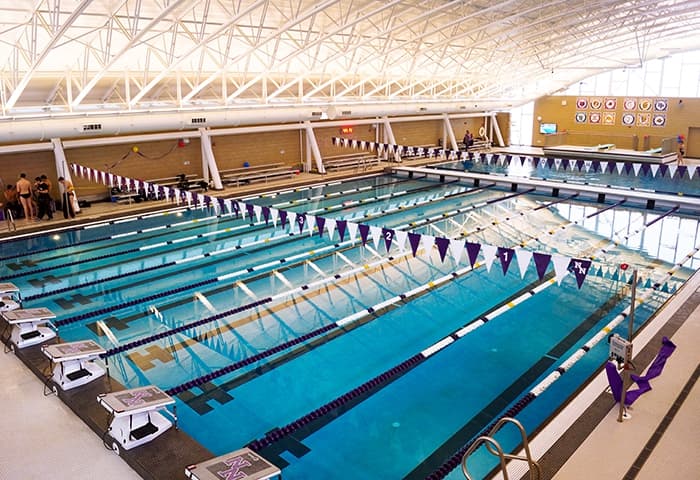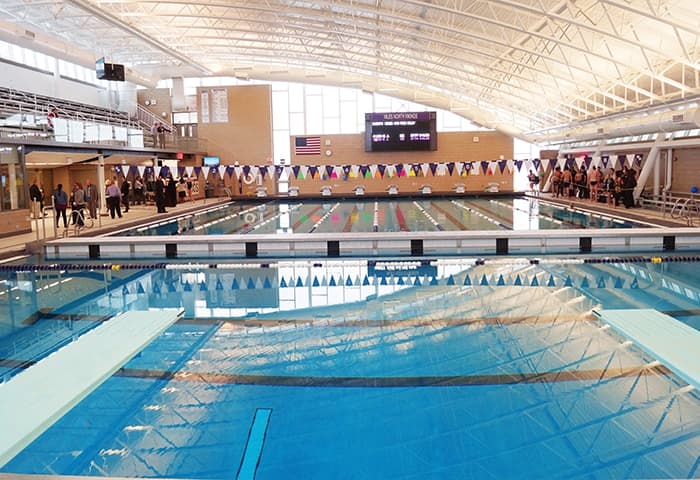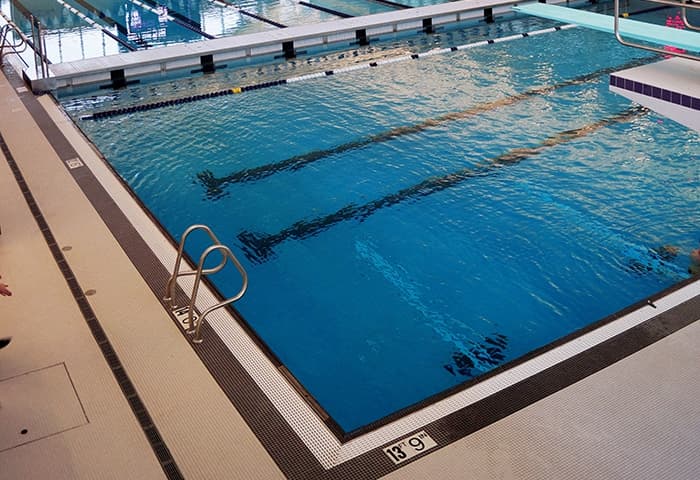 You may also be interested in learning about these innovative projects
Are you looking for an aquatic expert? We can help.
Get in touch