Paul Derda Recreation Center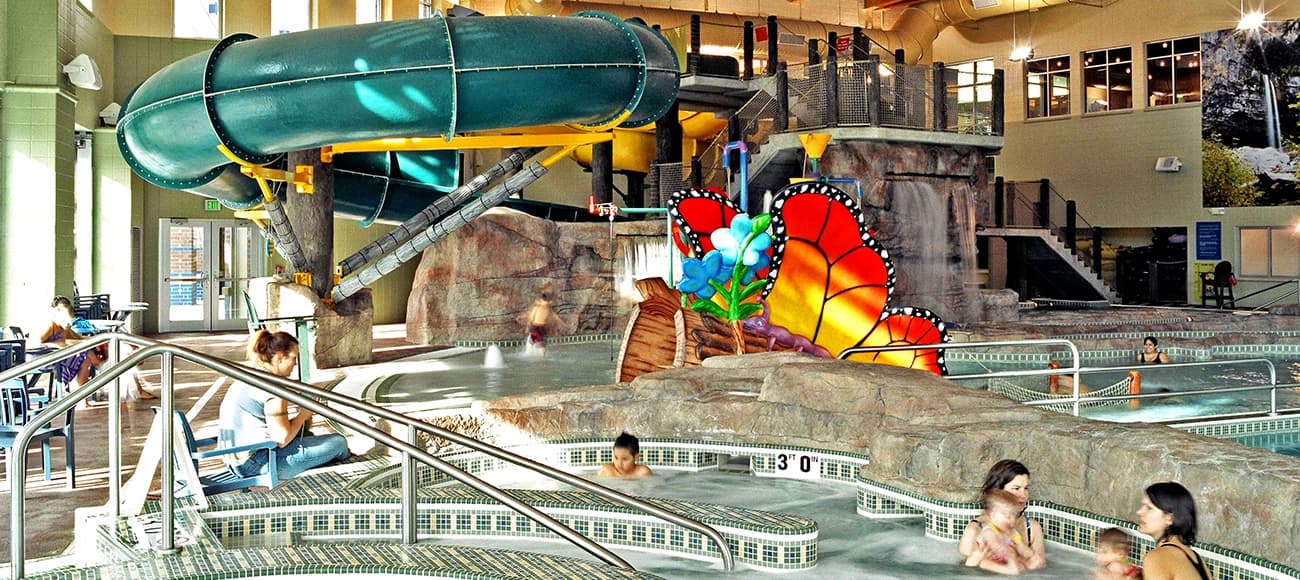 The Paul Derda Recreation Center opened to the public in 2003. The 85,000-square-foot facility offers a variety of recreational options. There are several fitness areas, an indoor running track, a 3,400-square-foot climbing wall, a gymnastics center, an indoor playground, conference and party rooms as well as an administrative office area. WTI designed both the indoor leisure pool and whirlpools as well as the outdoor spraypad.
The indoor aquatic area was designed to include a large leisure pool with body slides and a tube slide, plus zero depth entry with various interactive aquatic elements, including a butterfly slide, three lap lanes and a current channel. Rockwork and waterfalls are part of the design to capture a feeling of nature throughout the facility. Patrons can enjoy a ride through the current channel that meanders under the play structure as the outside is brought inside with this unique theming. The outdoor spraypad also offers a relief from the heat while allowing patrons to remain outdoors.
Project Highlights
5,220-square-foot leisure pool: 1 tube slide, 1 body slide, Current channel, Zero depth entry, SCS gadgets & gizmos, Butterfly slide, 3 waterfalls, 2 lemon drops, 2 geysers, Underwater benches, 131-square-foot adult whirlpool, 187-square-foot family whirlpool
855-square-foot spraypad: Water tunnel, Ground sprays, Cylinder spray, Donut spray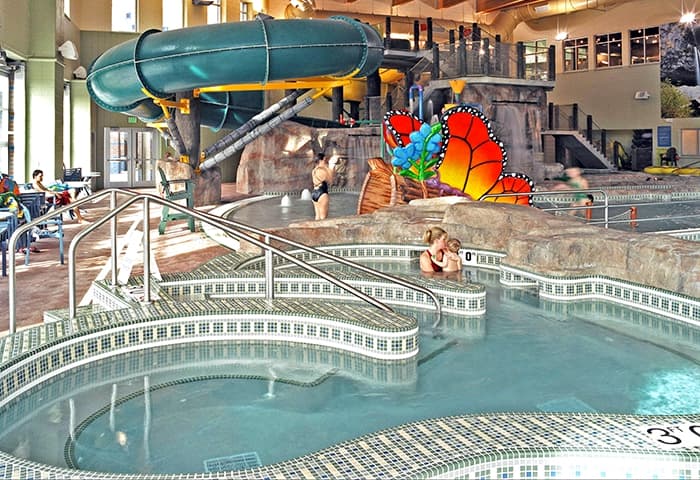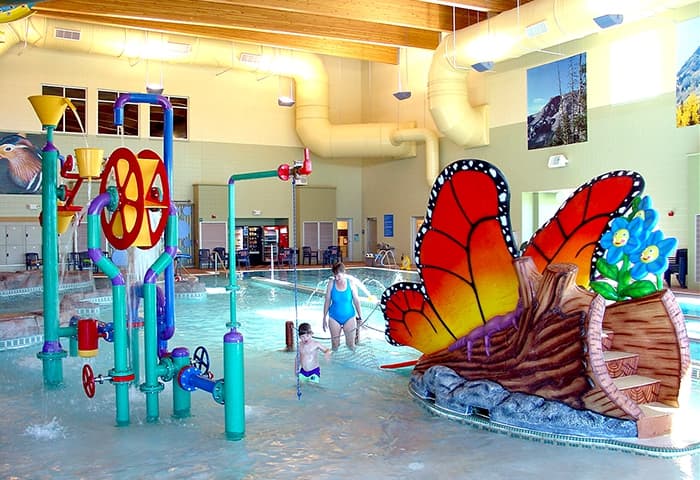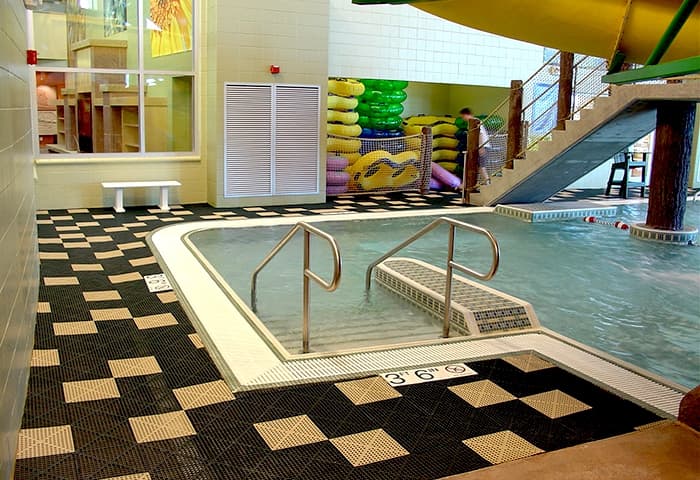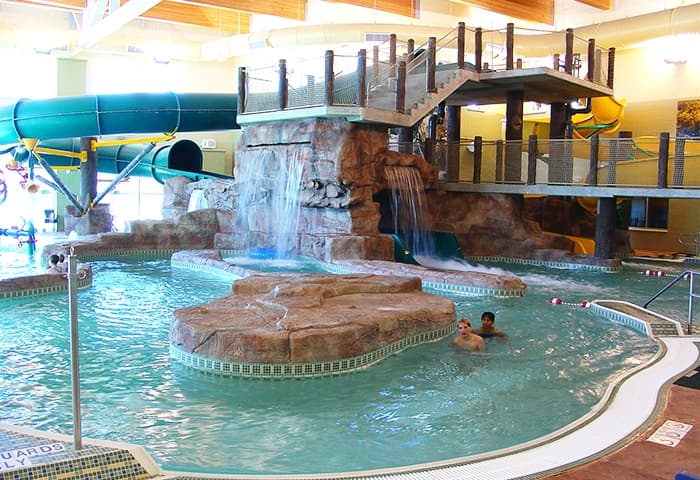 You may also be interested in learning about these innovative projects
Are you looking for an aquatic expert? We can help.
Get in touch