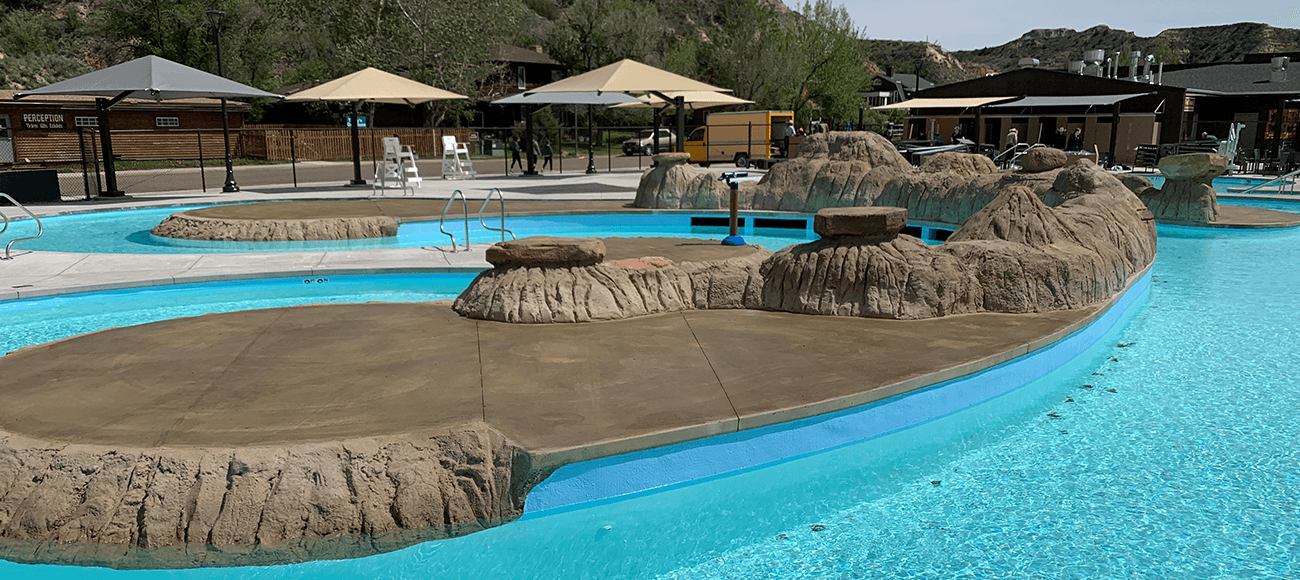 What was once open land beside the Badlands Motel has been transformed into an adventure-packed recreation destination. Nestled among the hills in Medora, North Dakota, Point to Park is home to some of the area's hottest new attractions on a history-rich plot of land. Input gathered from focus groups consisting of younger generations as well as other community members helped to shape the park into a family-centric destination while offering various activities that appeal to what is known as the 'missing middle' -- a group of people in their teens and their families. The Matt and Joann Butler Foundation generously supported the development by pledging a $2 Million matching grant which helped to kick-start this vision into reality. Water Technology Inc. (WTI) was hired alongside a local architect to provide aquatic planning, design, and engineering for the leisure pool which features two aquatic attractions that each support specific user groups.
The zero-depth entry pool is loaded with several interactive water features Within the leisure pool is one of the park's most iconic attractions -- a 400-foot lazy river known as the "Lazy Lil Mo" River. Guests can meander along or splash and play while seeing bits and pieces of history that represent Theodore Roosevelt capturing the boat thieves in the Badlands.
Other new amenities that round out the facility are a brand new mini-golf course, Medora's own Slant-House, a kid-friendly jump pillow area, Badland's Zipline Ride, and several shade structures.
"Our goal has always been to connect people to Medora for positive, life-changing experiences," said Randy Hatzenbuhler, president of TRMF, in a press release. "Point to Point Park is a terrific new way for families to make memories in this wonderful town."
Project Highlights
5,149 SF Leisure Pool - 400FT Adventure River, Wade-In Pool, Slash Pad, Interactive Water Features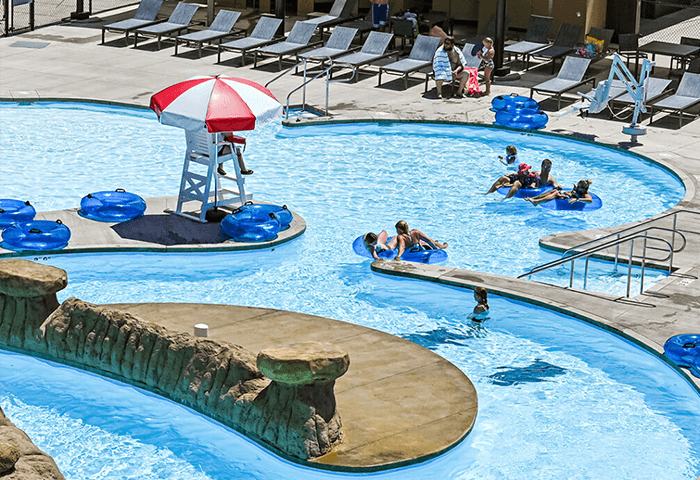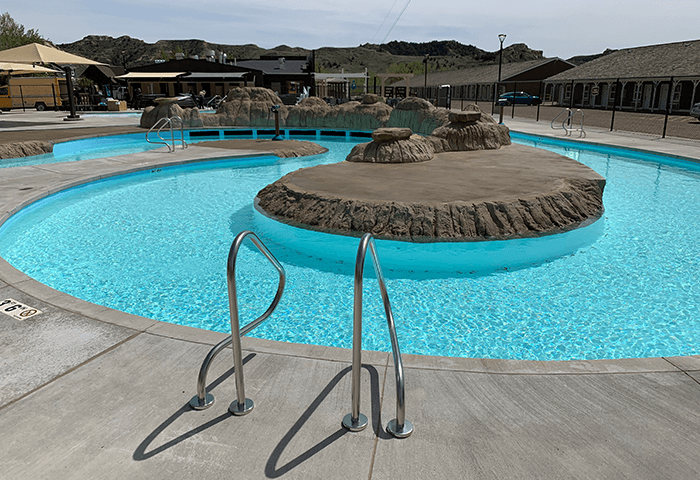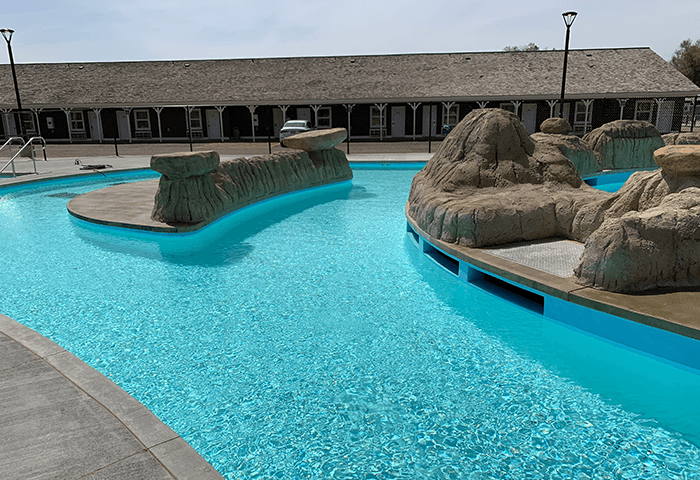 You may also be interested in learning about these innovative projects
Are you looking for an aquatic expert? We can help.
Get in touch