Salvation Army Ray and Joan Kroc Corps Community Center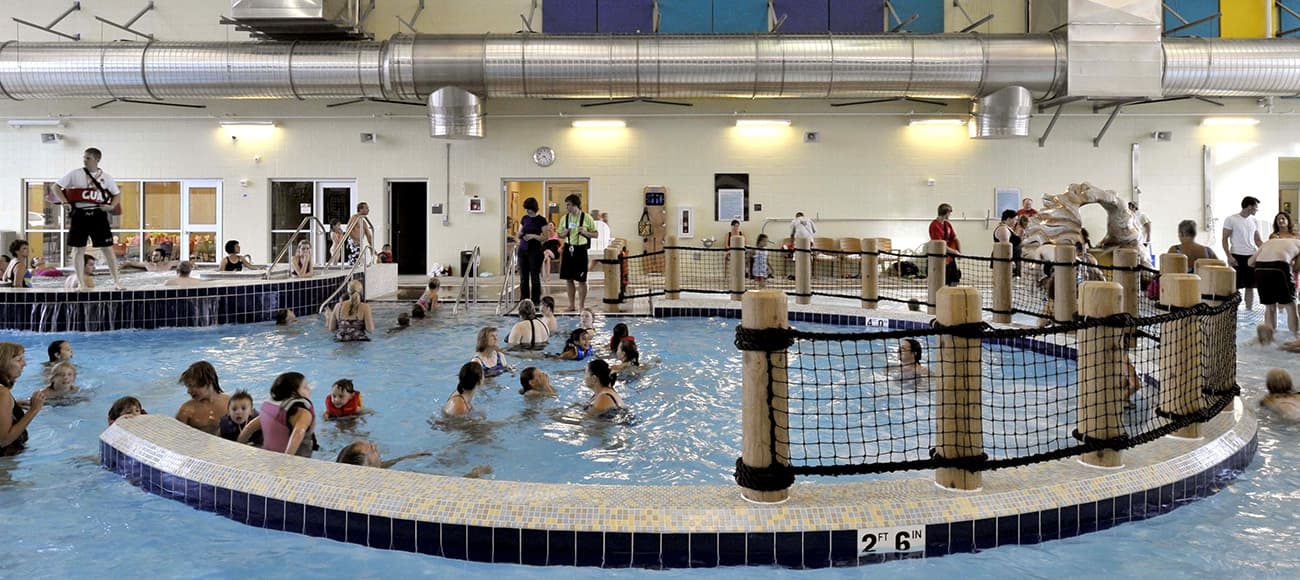 Joan Kroc, the widow of McDonald's restaurant founder Ray Kroc, donated $1.6 billion to The Salvation Army for the purpose of establishing centers that offer opportunity, education, recreation and inspiration. Located throughout the United States, these centers are dubbed The Salvation Army Ray and Joan Kroc Corps Community Center.
The definition:
A Ray and Joan Kroc Corps Community Center should consist of facilities and programs of superb quality that provide children, youth, families and individuals with character- and confidence-building educational and recreational arts and other activities; it should also be a beacon of hope and an agent of change in an underserved community.
The Salem Kroc Center is designed to achieve LEED Silver certification. The aquatics portion, designed by WTI, includes something for everyone, with an Oregon landscape-themed indoor pool that features multiple program zones. One zone is for recreation and program uses, and includes a play structure that straddles the current channel, a waterslide wrapped around a replica of the Yaquina Head Lighthouse, and an indoor whirlpool. The other zone has a Myrtha competition pool with an inflatable obstacle course and 1-meter diving board. Outside, there is a geyser-laden spraypad spanning nearly 2,000 square feet.
"When you have a facility like this, kids in a poverty situation get exposed to new options for their future," Salem Mayor Janet Taylor said in an interview with The Oregonian. "They don't feel locked into the cycle. You might end up with an Olympic swimmer out of this––you never know."
Project Highlights
3,582-square-foot leisure pool: Zero depth entry, Interactive play structure, Kiddie slide, Geysers, Deck sprays, 91 LF current channel, Vortex
Hydrotherapy bench
Body slide
194-square-foot family whirlpool
25-yard-by-25-meter competition pool
Inflatable obstacle course
2 1-meter diving board
Outdoor: 1,951-square-foot spray pad
Awards
U.S. Green Building Council LEED® Silver Certification
Innovative Architecture and Design Award, Recreation Management, 2010
American Institute of Architects Award of Merit, Salem Chapter of the AIA, 2009
First Place Award - Private Buildings Category, Daily Journal of Commerce Top Projects, 2010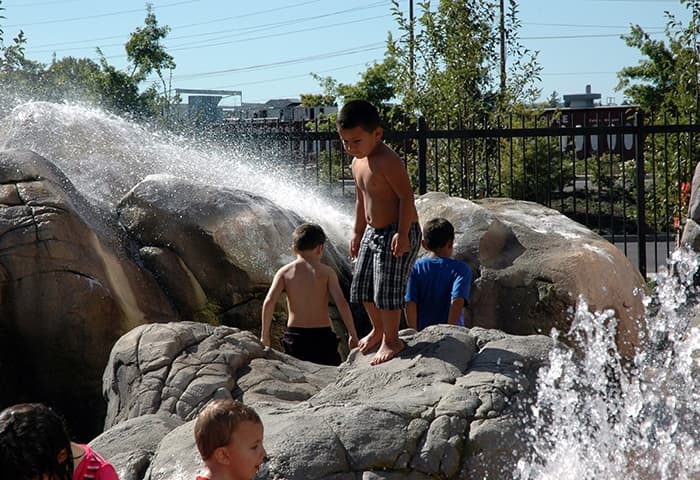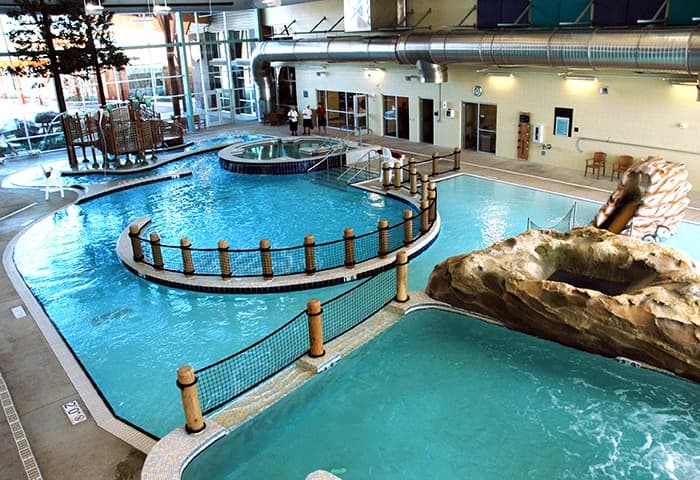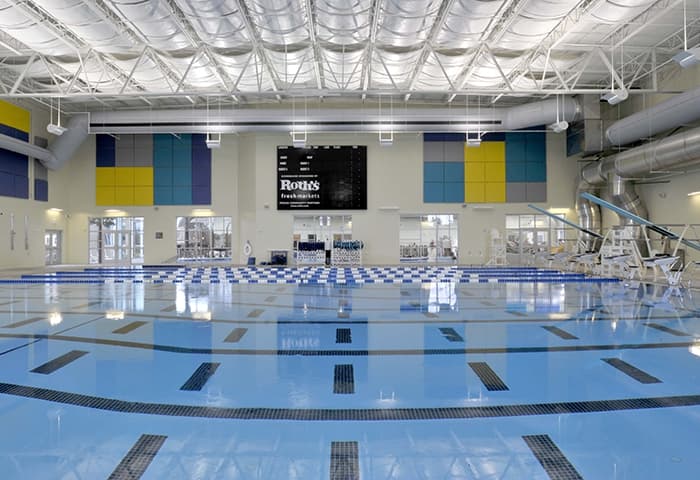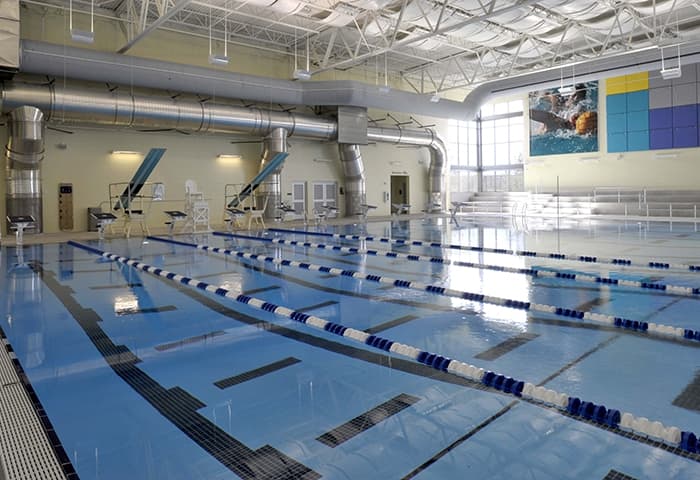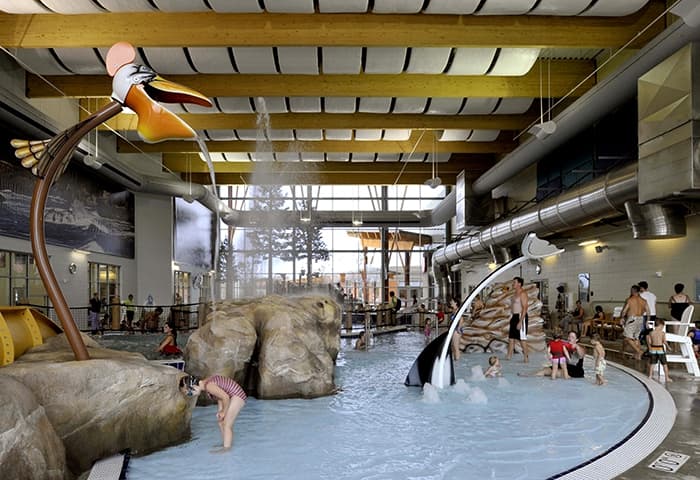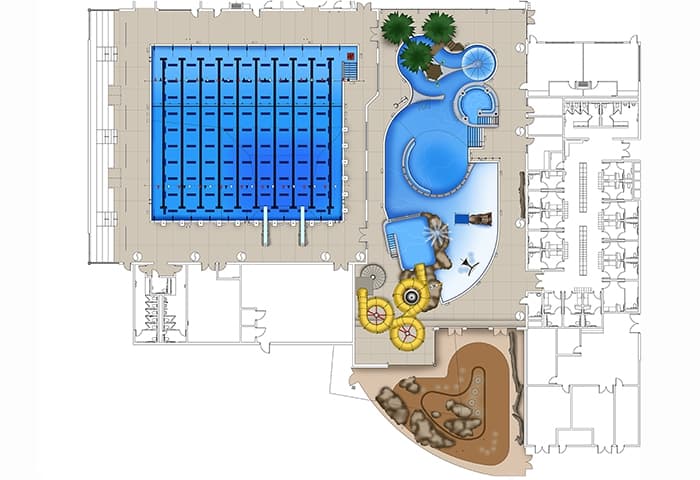 You may also be interested in learning about these innovative projects
Are you looking for an aquatic expert? We can help.
Get in touch