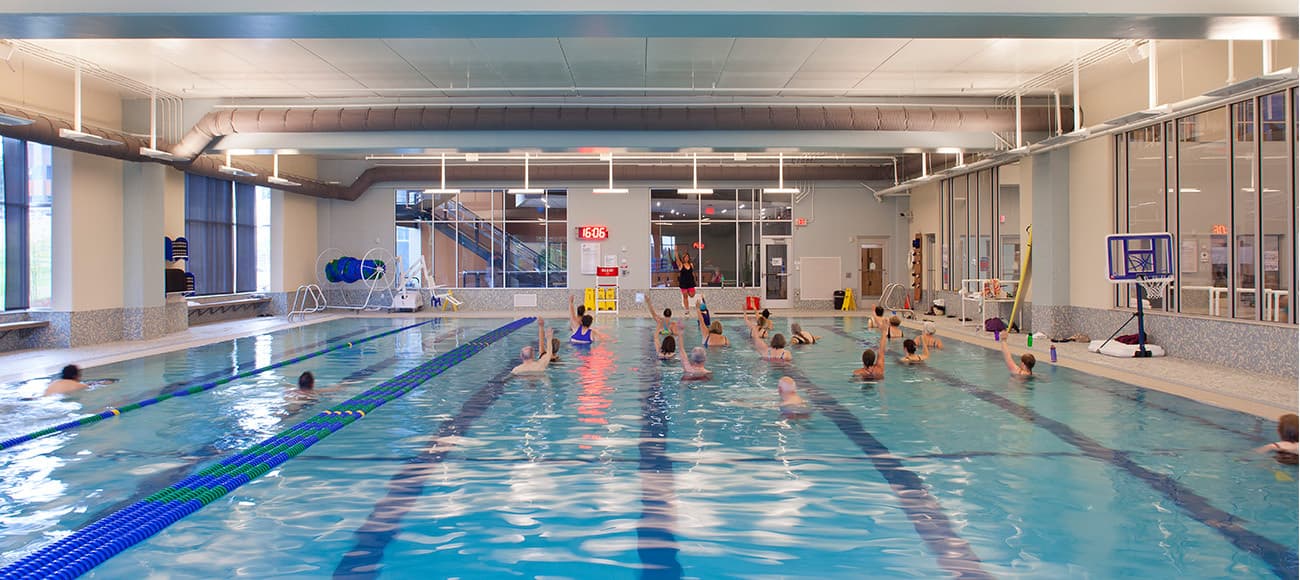 The Sammamish Community and Aquatic Center took root in the community back in 2011 when WTI, together with the architect, completed a feasibility study to better understand the needs and demographics of the area. The feasibility findings were presented to the City Council and in early 2012 the council directed a slight scale back to the size of the facility and asked that the revised facility plan would allow for future expansion. With the YMCA on board as an operating partner, the city authorized our team to begin work in 2013.
WTI was thrilled to be the aquatic consultant for the brand new two-story, 69,000 square-foot community aquatic center. This planned facility will be owned by the city of Sammamish and operated by the YMCA.
The aquatics component of the new facility contains a leisure pool and a 6-lane x 25-yard lap pool. The leisure pool has a focus on multi-programmable, multigenerational space. The indoor/outdoor body flume run-out slide provides thrills for children and those who are still kids-at-heart. The current channel is fun for children of all ages and seniors for resistance walking. The zero depth entry has lots of fun play features for the youngest visitors at the facility and the spa in the back corner is a place of relaxation for everyone.
Project Highlights
2,494 SF Leisure Pool - Zero-Depth Entry, Lazy River with Propulsion, Geysers, Spray Features, Water Table, Indoor/Outdoor Body Flume Run-Out Slide
3,381 SF 6-Lane x 25-Yard Lap Pool
98 SF Whirlpool Spa
Awards
2017 Aquatics International - Dream Designs
2017 Athletic Business - Architectural Showcase
2019 Athletic Business - Aquatic Design Portfolio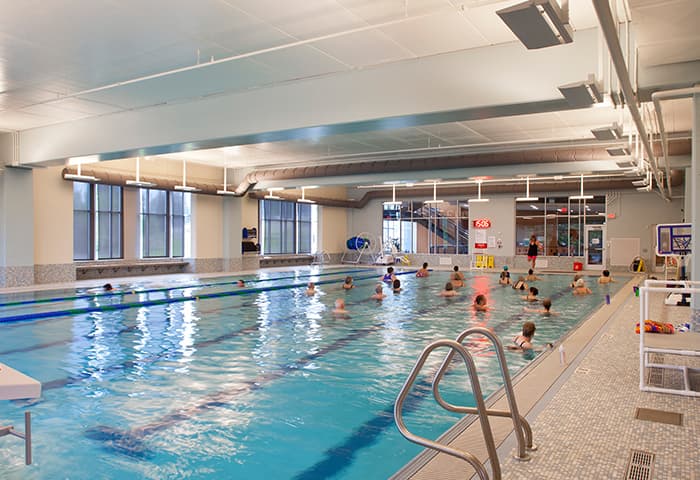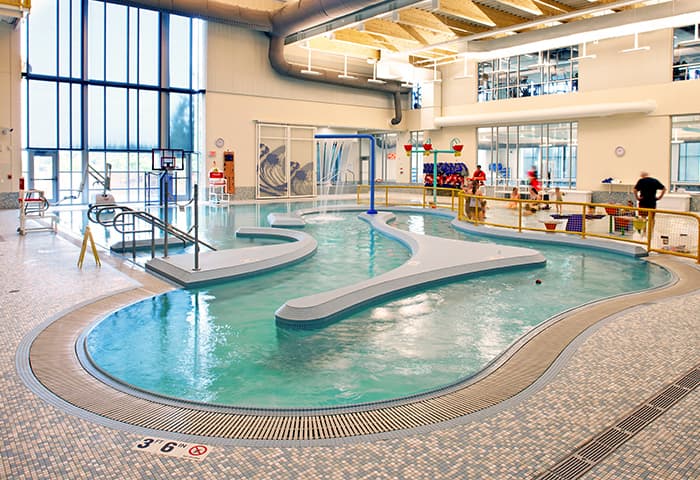 You may also be interested in learning about these innovative projects
Are you looking for an aquatic expert? We can help.
Get in touch