Shalom Cares Wellness Center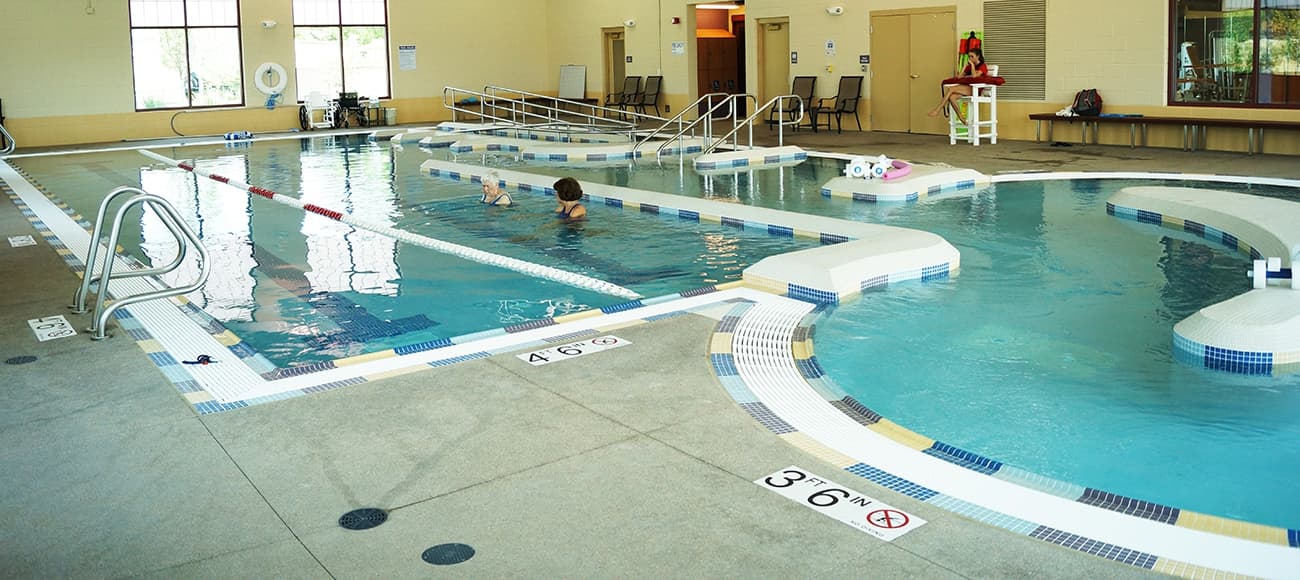 WTI provided aquatic planning, design, and engineering services under the project design direction of the local architect. The team identified various aquatic objectives, including creating unique, multi-temperature, multi-faceted programmed aquatic areas. Once in the warm water therapy and exercise pool, guests have access to all areas of the pool without the limitation of stairs. Three muscle-specific therapy benches allow users to target muscle tension, and a therapy bench with a massage wand allows therapists to focus on areas that are not targeted at muscle-specific therapy benches. A traditional underwater hydrotherapy bench, current channel and lap lanes are also included. The pool and mechanical systems were designed to be sustainable and energy efficient. The Shalom Cares Wellness Center continues to be the standard for therapy and wellness in the Denver area.
Project Highlights
Shalom Cares celebrated National Senior Health and Wellness Day May 30, 2012 with the Grand Opening of its Wellness Center.
The center is built adjacent to the Shalom Park Nursing home and serves Medicare- and Medicaid-eligible clients, in addition to individuals from partnering organizations.
The entire wellness center was designed to provide a spa feel, and addresses the health and wellness of aging adults through traditional, progressive and natural approaches.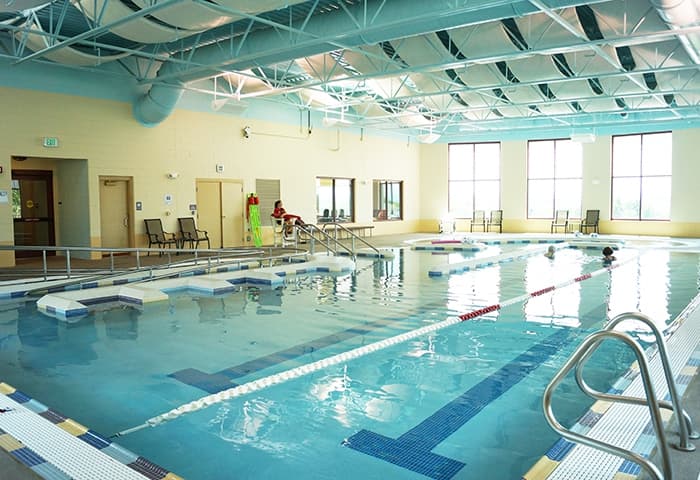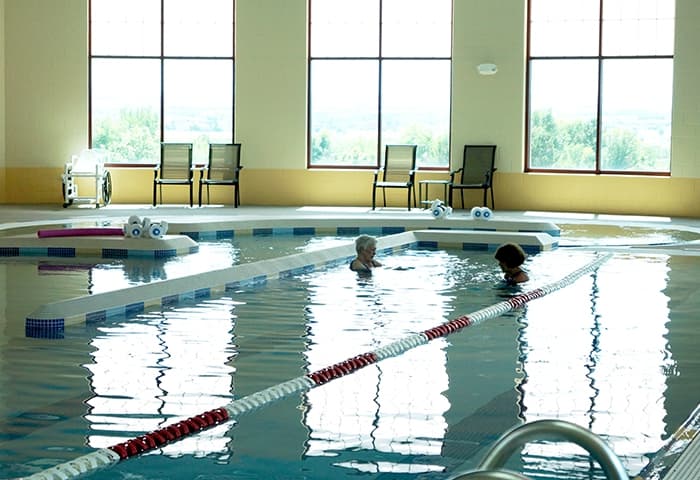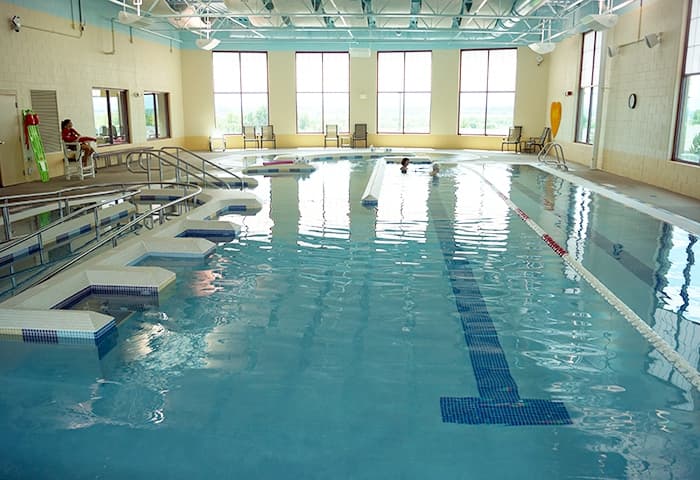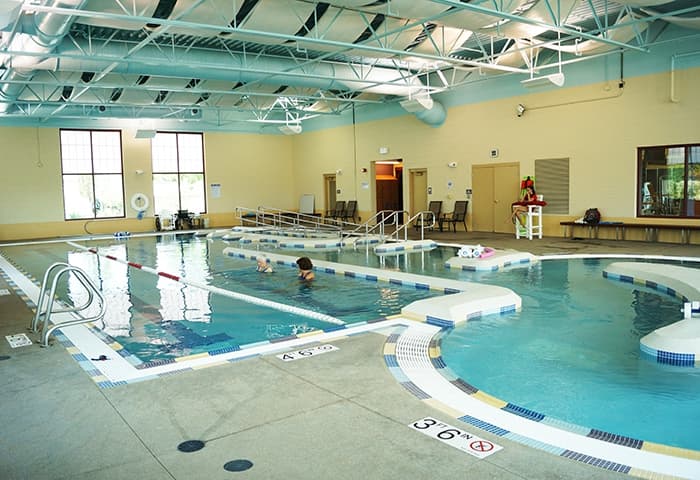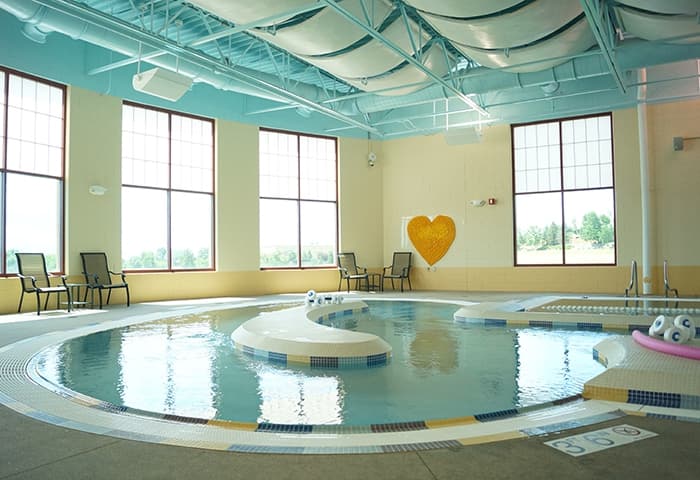 You may also be interested in learning about these innovative projects
Are you looking for an aquatic expert? We can help.
Get in touch