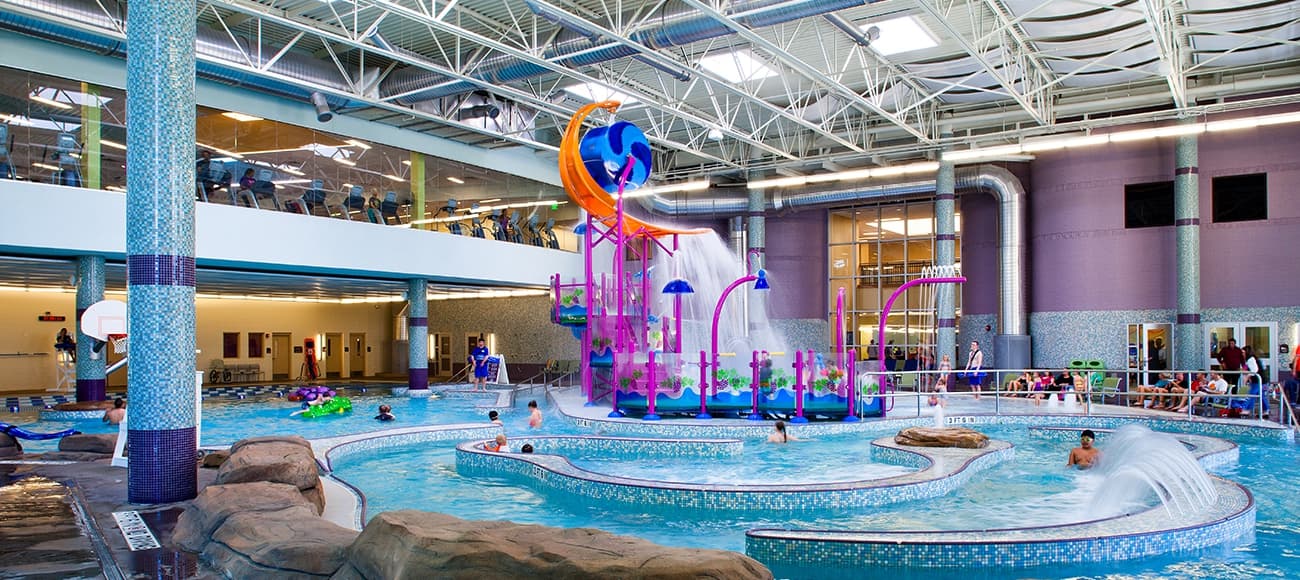 After many great projects and opportunities with the Grapevine Parks & Recreation Department, WTI teamed up with a local and national architect to complete the renovation of the Grapevine Community Activity Center (CAC). The Grapevine CAC cleverly rebranded itself as The REC (Recreation-Education-Community) once the 60,000-square-foot addition was built. The original facility was built in 1996, and the expansion increased the size to 108,000 square feet. The amenities for the renovation and addition were selected through citizen input in the planning stages.
Construction of the project began in April 2014 and was completed on an accelerated schedule. Similar to Dove Waterpark, which WTI also designed, the aquatics area has some great theming elements that pay homage to the city of Grapevine and the state of Texas. A large, decorative Texas star welcomes swimmers as they wade into the zero depth entry of the pool, and the interactive play structure features grapes and vines for children to navigate. The outdoor spraypad features some fun Texas theming as well; the pad is in the shape of the state of Texas, and its various spray features aim to hit the locations of large cities throughout the state. The citizens of Grapevine get the unique opportunity to play in a facility designed with Texas and Grapevine pride in mind.
"The teamwork, heart and dedication that was part of this project was amazing," said Kevin Mitchell, Grapevine's Director of Parks and Recreation. "This was not just another job to this team; they ate, slept and breathed Grapevine."
The new, multi-generational facility opened in April 2015, and includes indoor aquatics, multi-purpose rooms, a senior activities area and basketball and racquetball courts. It also boasts an expanded fitness area, a dining hall and a central utility plant.
Project Highlights
Indoor family aquatics center with zero depth entry
Interactive play structure
Handicap ramp access
Activity pool area with floatables, water volleyball and basketball area
Lap lanes
Lazy river with action channel, deck sprays and bench seating
Deck featuring a large slide tower with two runout slides and a whirlpool
Outdoor spraypad in the shape of Texas
Awards
2017 Athletic Business - Aquatic Design Portfolio
2016 Aquatics International Dream Design
2015 Facility Design Excellence Award Winner - TRAPS North Region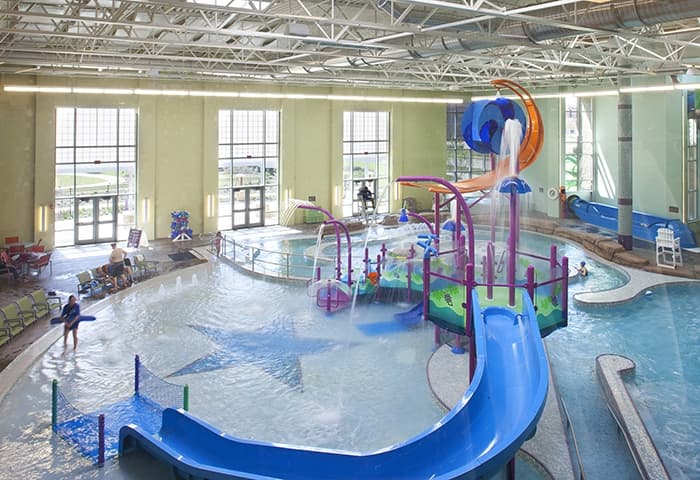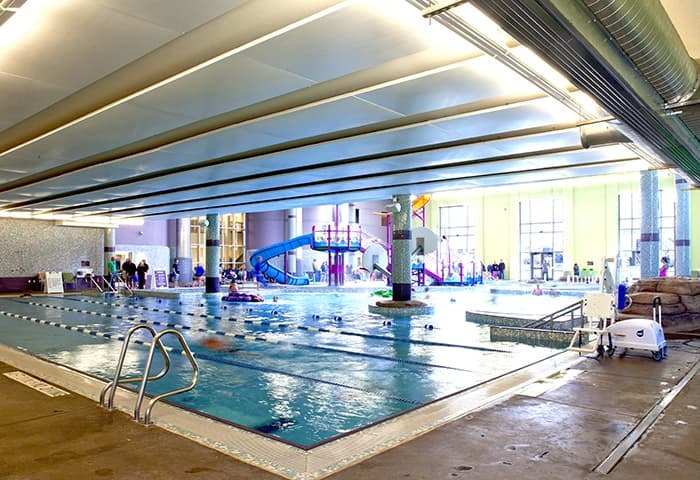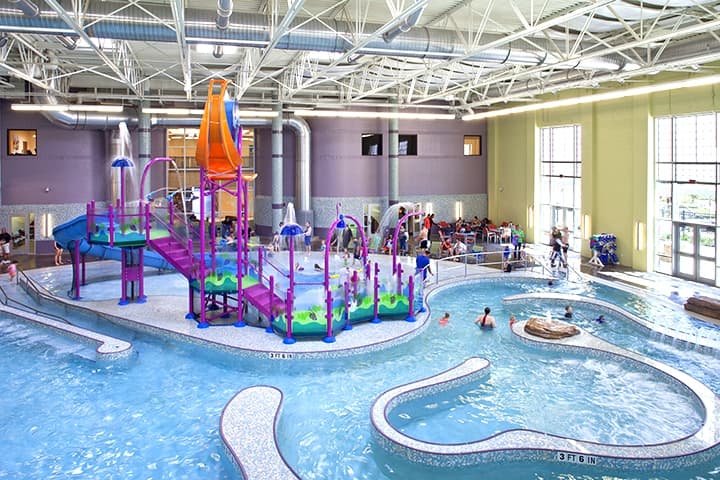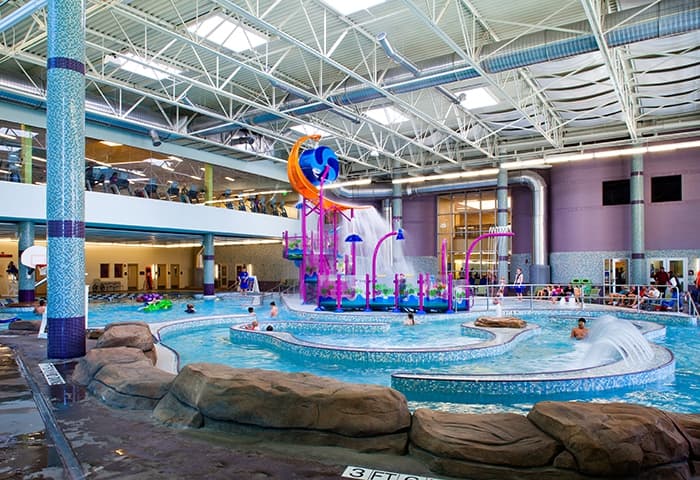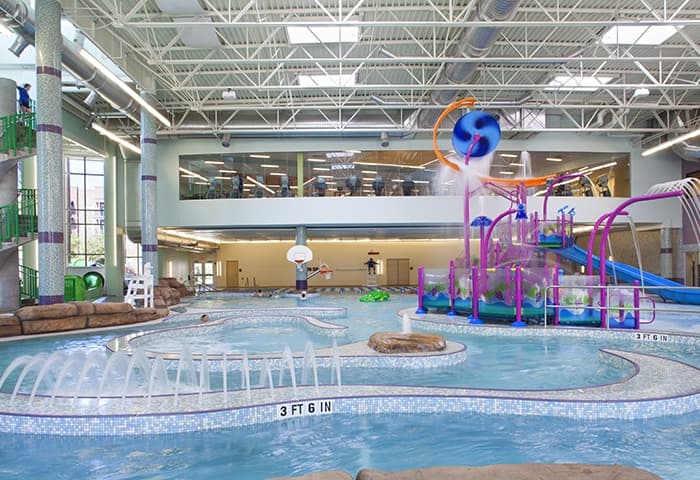 You may also be interested in learning about these innovative projects
Are you looking for an aquatic expert? We can help.
Get in touch