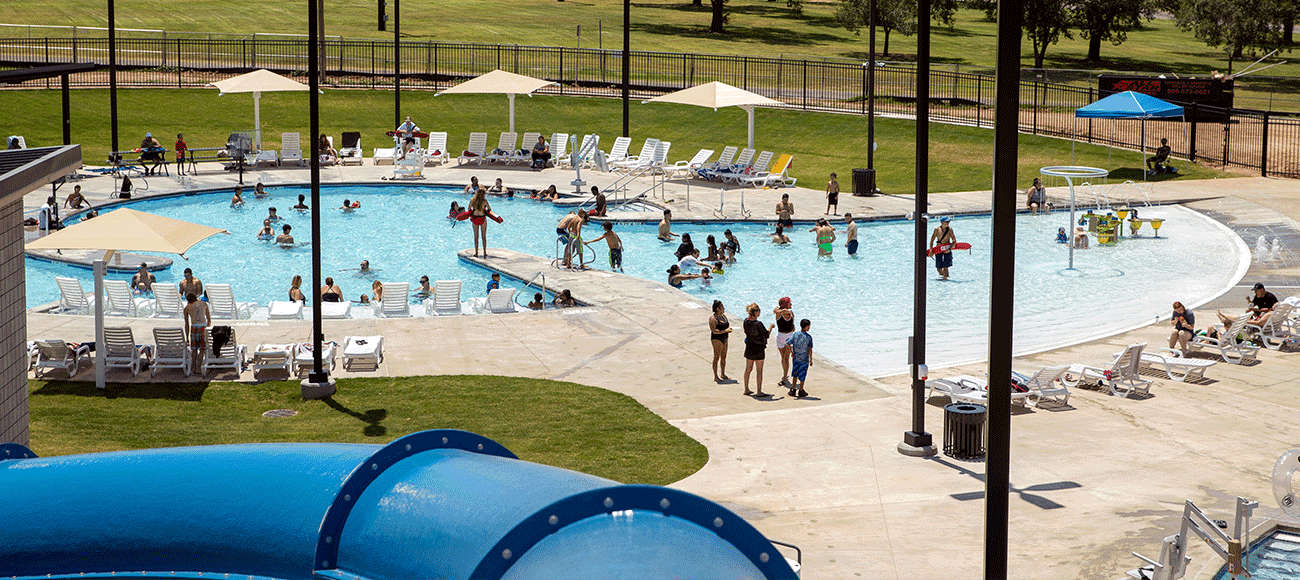 After a tremendous outpouring of input from a community survey, the City of Amarillo was granted funding to update the 87-year-old Thompson Park Pool. The pool closed in 2018 after becoming a safety hazard to the community due to structural issues. The new, six-acre, $8 Million outdoor community aquatic center received a complete overhaul featuring a lazy river, zero-depth entry leisure pool and waterslide complex, alongside a brand-new concession area and party pavilion. Thompson Park Pool was made possible when the City approved the funding in certificates of obligation. It is now considered the largest public aquatic center within the area.
The goal for the facility was to appeal to citizens beyond the Amarillo city limits and into the surrounding Texas Panhandle region, bringing more tourism to the town. "We feel like this is a great thing for the community and hopefully, long-term, start to spur a little bit of economic development in this area," stated by Michael Kashuba, Director of Parks and Recreation.
WTI worked in conjunction with a local architect to create a facility that fulfilled both the project budget and community feature requests. The Thompson Park Pool anticipates providing aquatic entertainment for visitors of all ages for years to come.
Awards
2022 Athletic Business Aquatic Design Portfolio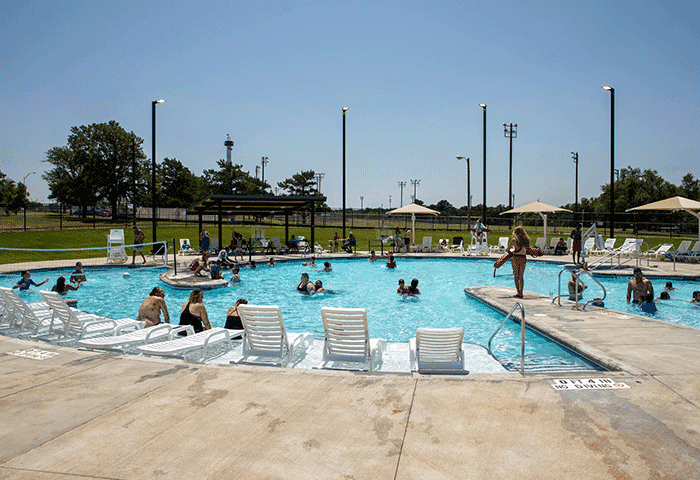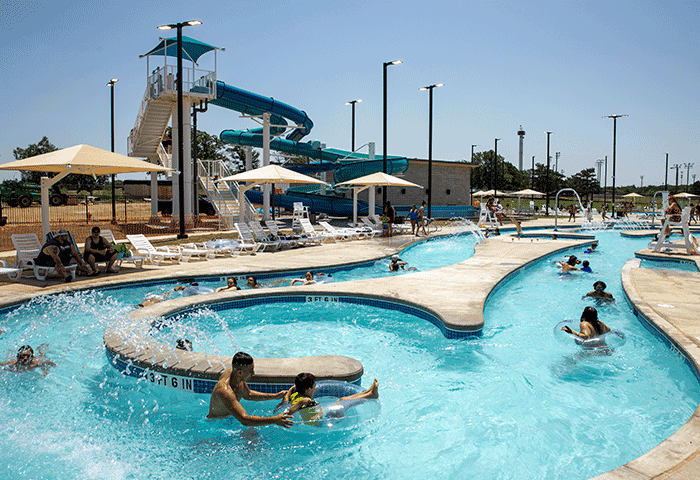 You may also be interested in learning about these innovative projects
Are you looking for an aquatic expert? We can help.
Get in touch