Triangle Aquatic Center
Project Type:
Competition, Education and Training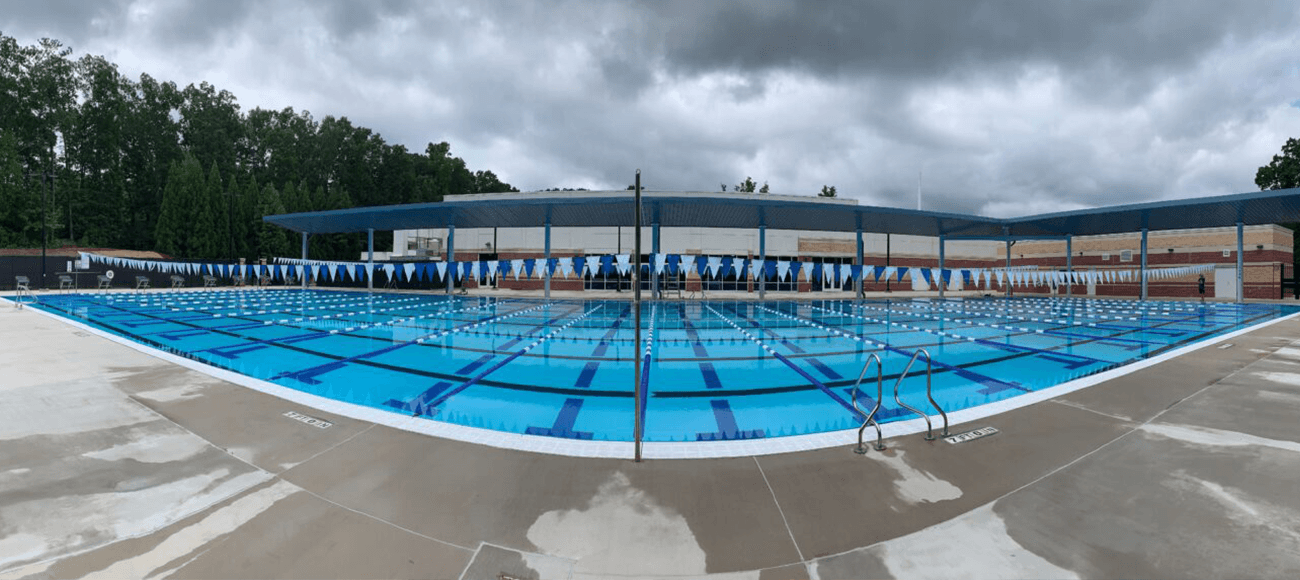 Cary, North Carolina, home of the Titan's Swimming Team, ranked #1 in the nation, welcomed an outdoor, 50-Meter Olympic-sized Competition Pool to the 21.5-acre Triangle Aquatic Center (TAC) campus. The $10 million expansion was long overdue as the existing water was no longer sufficient in supporting the increased demand for programming and team participation, especially during peak times. A Design/Build delivery was selected, and Water Technology, Inc. (WTI) was contracted alongside a local pool contractor in 2019 to provide full-scope aquatic planning, design, and engineering for the new state-of-the-art amenity.
The Competition Pool offers a variety of lane configurations that enables the swim team's capacity to grow substantially. Twenty, 25-Yard lanes and nine, 50-Meter lanes are available and to be used for programming opportunities such as TAC Titan training, learn-to-swim, certifications, fitness, open swim lanes, and community rentals. The pool was designed solely for training and programming purposes and is not anticipated to host meets. With advanced heating and cooling technology, training and other programming activities can be held year-round. A canopy was installed over two sides of the pool that acts as a shade structure and a weather barrier to increase operability even further. The swim team is now expected to accommodate over 1,000 swimmers and will be a leading revenue generator for the community.
Also featured in the expansion is a 2,800 SF pool building with restrooms, locker rooms, and a large spacious pool deck. This is the first pool to be built in the Northeastern Region of North Carolina since 1981 and has been highly anticipated over the course of the last 4 years. Swimming continues to dominate in North Carolina and TAC recognized the importance to act quickly on a solution for more water in order to promote health and swimming in the Triangle community.
Project Highlights
12,323 SF Outdoor Olympic-Sized 50-Meter Competition Pool (20) 25-Yard Lanes or (9) 50-Meter Lanes
Awards
2023 Athletic Business Aquatic Design Portfolio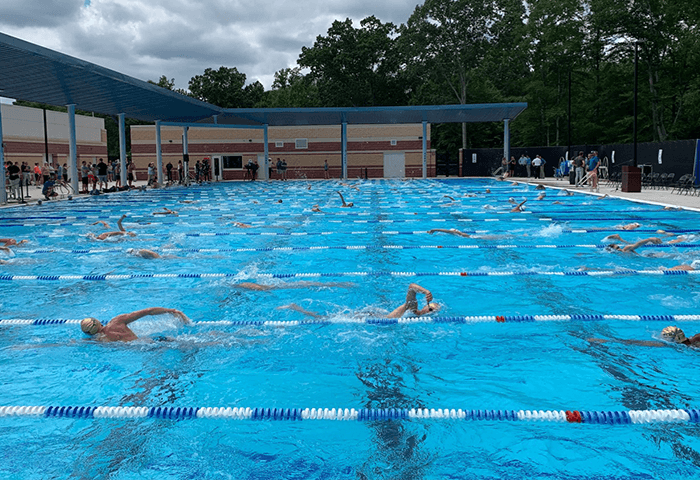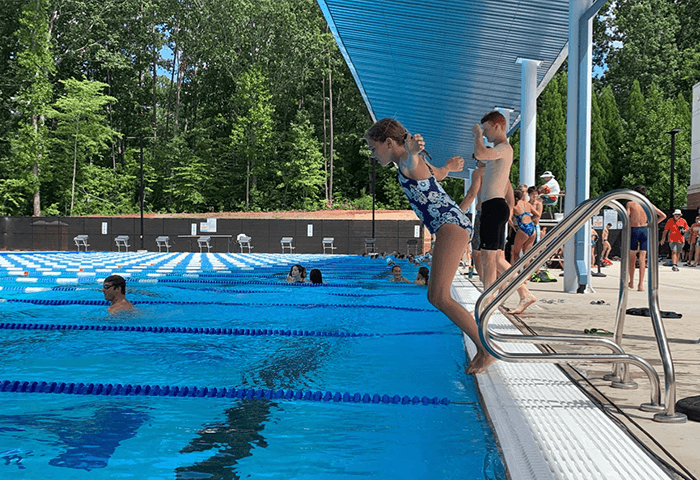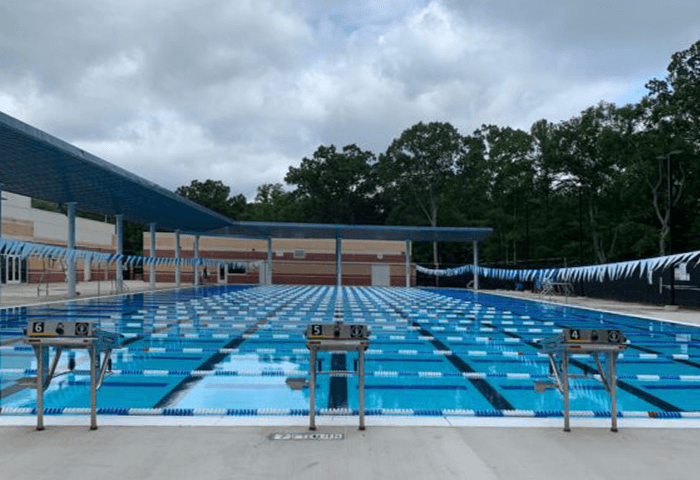 You may also be interested in learning about these innovative projects
Are you looking for an aquatic expert? We can help.
Get in touch