Woodland Aquatic Center
Project Type:
Community Recreation, Competition, Education and Training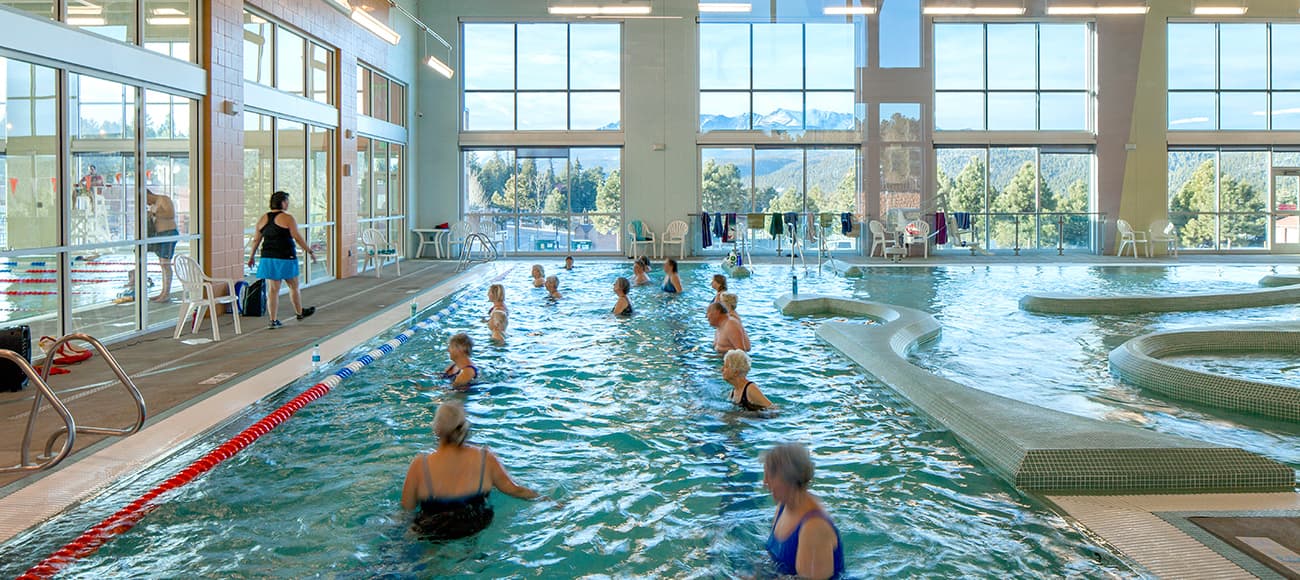 Overwhelmingly, the community of Woodland Park agreed they wanted an aquatic center, but they could not agree on how to pay for it. After two tax initiatives had failed, the Woodland Aquatic Project Alliance, an alliance of citizens, local government, charitable foundations, and local businesses, formed to build a consensus and secure funding for the Woodland Aquatic Center. Water Technology, Inc. (WTI) was tapped to provide aquatic design and engineering services as part of the local project team, while assisting with priorities and budgeting with the Woodland Project Alliance. The $13.7 Million 24,530 SF Woodland Aquatic Center is an example of how collaboration and cooperation can lead to a facility that meets the needs of an entire community.
Woodland Park is a growing multigenerational community, and one of the express goals of the new aquatic center was a focus on family activities. Families with toddlers will appreciate the 3,581 SF zero-depth entry leisure pool with large interactive play feature. The whole family will delight in the current channel with spray jets and propulsion that keep things exciting during the float. Near the current channel is a three-story blue runout slide that snakes in and outside the building. Across from the slide is a shallow lap swimming space designed to be for use in learn-to-swim programs and water aerobics programs.
The second priority from the Woodland Project Alliance was having fitness opportunities for the entire community, which informed the development of the 3,442 SF 25-Yard Competition Pool. The six-lane pool is separated from the leisure pool by large ceiling to floor windows and cement pillars, which reduces noise and increases safety and flexibility for community programming. The competition pool features two 1-meter diving boards and six starting platforms, allowing the nearby high school to use this space for their swimming and diving program.
The community response to the opening of the Woodland Aquatic Center has been extremely positive. "We're incredibly excited to see the ways that this aquatic center brings the community together," said Adolfson & Peterson Construction's Project Manager, Ian Warner. "The turn out for the Grand Opening was amazing, and it is great to be part of the team delivering a project that the community gets excited about. This is their building and their asset, and it just came alive today."
Project Highlights
3,442 SF 25-Yard Competition Pool: 6 Lanes and two 1-Meter Diving Boards
3,581 SF Leisure Pool: Current Channel with 6 Propulsion Features, Vortex, 2-Lane Lap Pool, Zero-Depth Entry, Interactive Sprays, Jets, and Geysers Including 22 Deck Sprays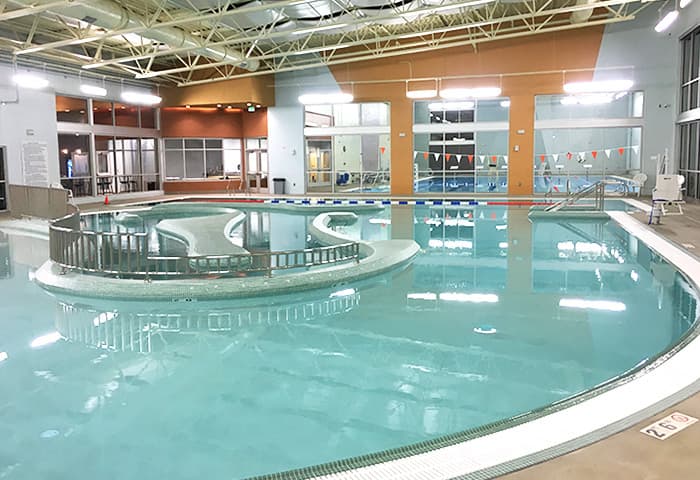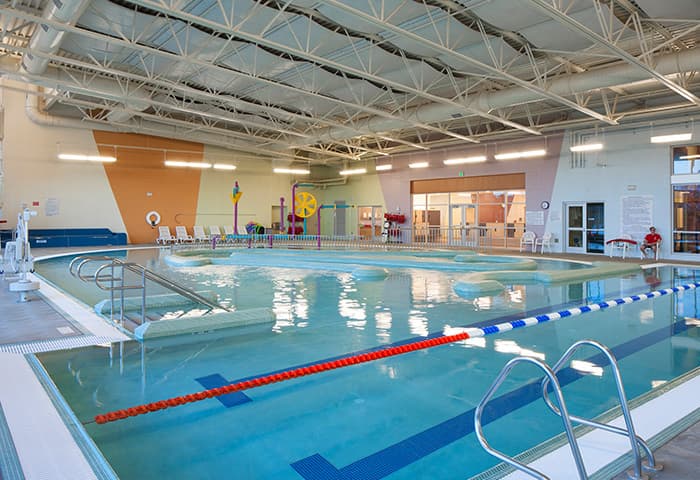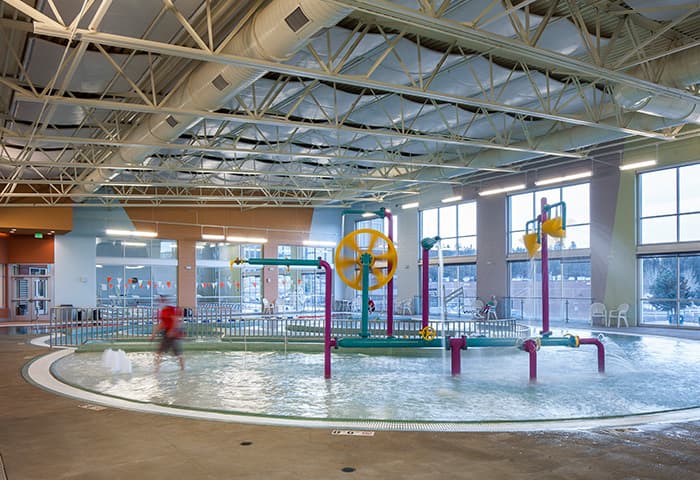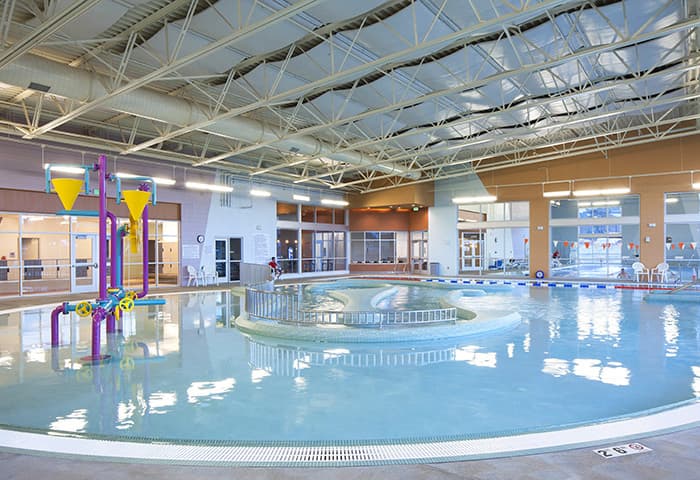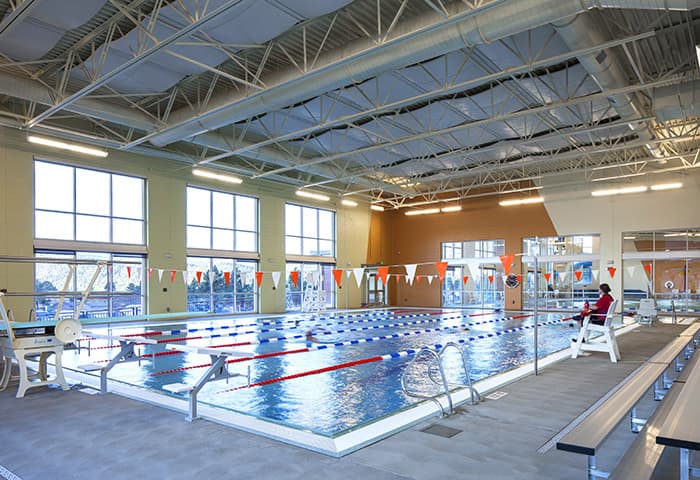 You may also be interested in learning about these innovative projects
Are you looking for an aquatic expert? We can help.
Get in touch