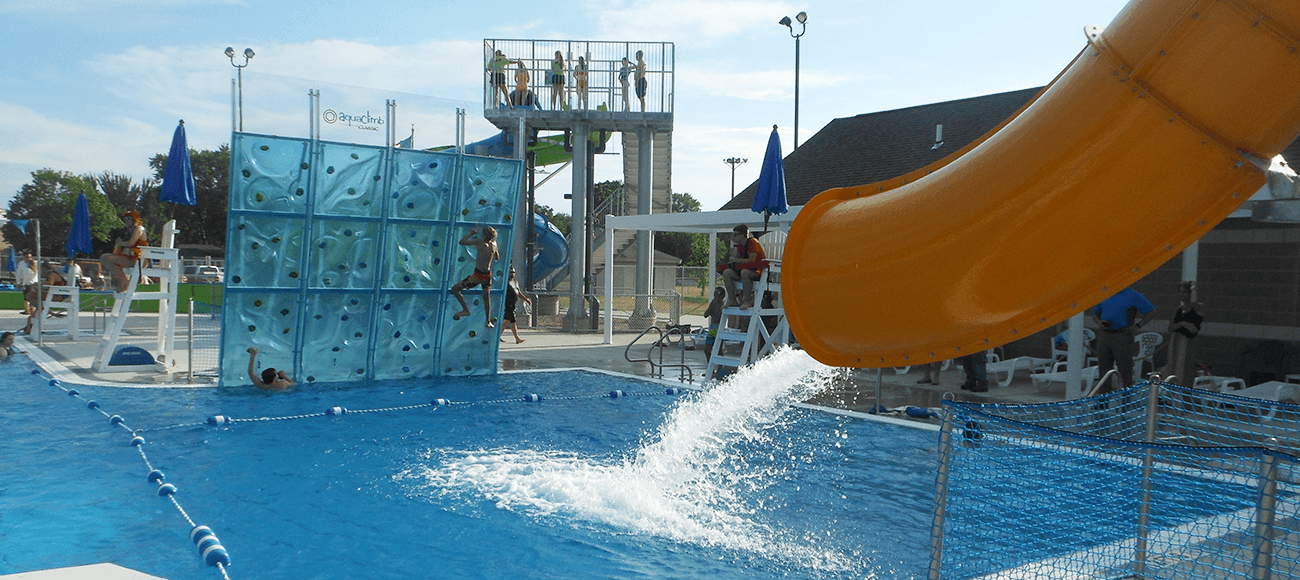 After several years, the original VFW pool in De Pere suffered from extensive amounts of damage and the City of De Pere began searching for funds for a new aquatic center. The city received an abundance of support. "The referendum passed overwhelmingly, so we are here for the community wants. We're here for the quality of life. The community said this is a need for us" says Marty Kosobucki, Director of Parks, Recreation, and Forestry. Plans for the new aquatic center had been in the works for 5-years before coming to full fruition.
WTI was hired alongside the architect of record to assess the existing aquatic facility and incorporate feedback into the design from key stakeholders which was gathered through public meetings and interviews. Several renderings and budgets were prepared and presented before the City approved the final rendering and budget.
Groundbreaking for the $7.14 Million aquatic facility took place in July of 2020. Despite the COVID-19 Pandemic, the project stayed on track with little to no delays. By June of 2021, the final touches were being put in place and the aquatic center opened to the public on Saturday, June 12th, just in time for some summer fun.
The 5,300 SF VFW Pool is the perfect beat-the-heat summer destination. It is equipped with a lap pool, a zero-depth entry leisure pool, diving boards, climbing wall, basketball hoop, water walk, drop slides, and a tot area for the little ones. In addition, it features a 6,150 SF bathhouse with bathrooms and changing rooms, office and guard spaces, first aid, entry lobby, meeting rooms, and concessions. There is truly something for everyone to enjoy at this family-friendly aquatic destination located on the west side of the city.
Project Highlights
5,300 SF Leisure Pool, Lap Lanes, Diving Boards, Water Walk, Water Basketball, Climbing Wall, Drop Slide
1,800 SF Wading Pool, Play Structure, Interactive Water Features
Body Slides with Runouts
Awards
Wisconsin Park and Recreation Association: 2021 Outstanding Facility Design and Renovation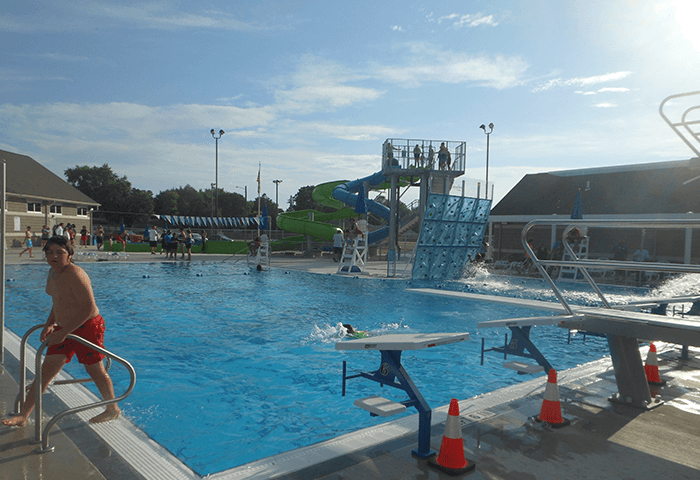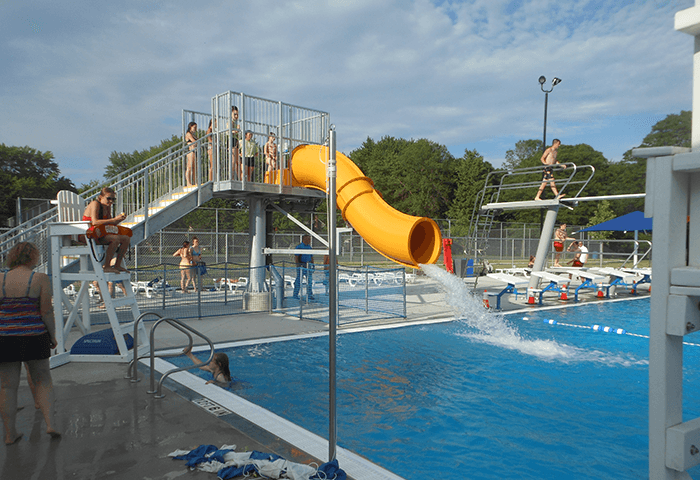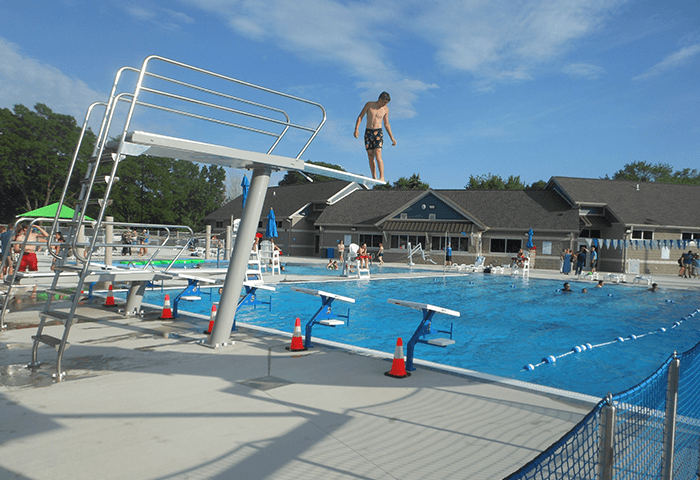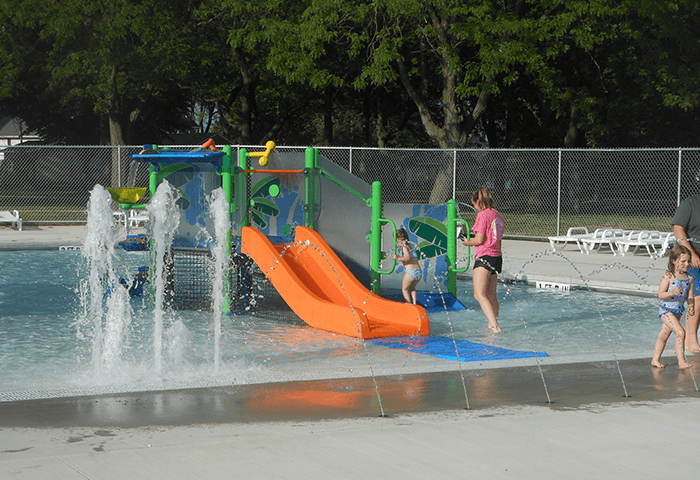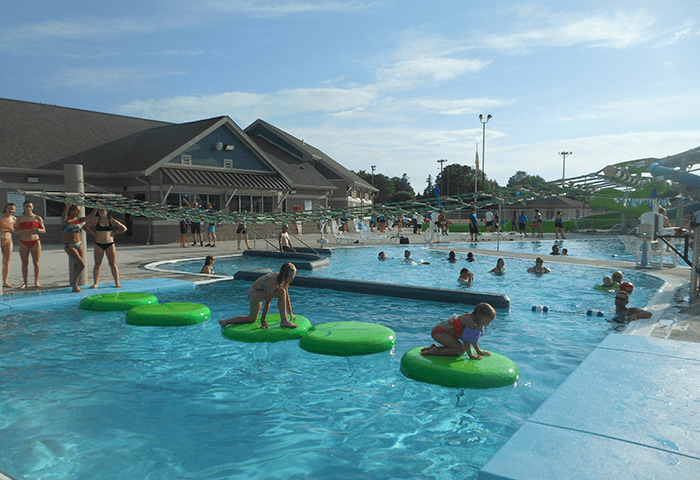 You may also be interested in learning about these innovative projects
Are you looking for an aquatic expert? We can help.
Get in touch