University of British Columbia Aquatic Centre
Project Type:
Competition, Education and Training
Location:
Vancouver, British Columbia, Canada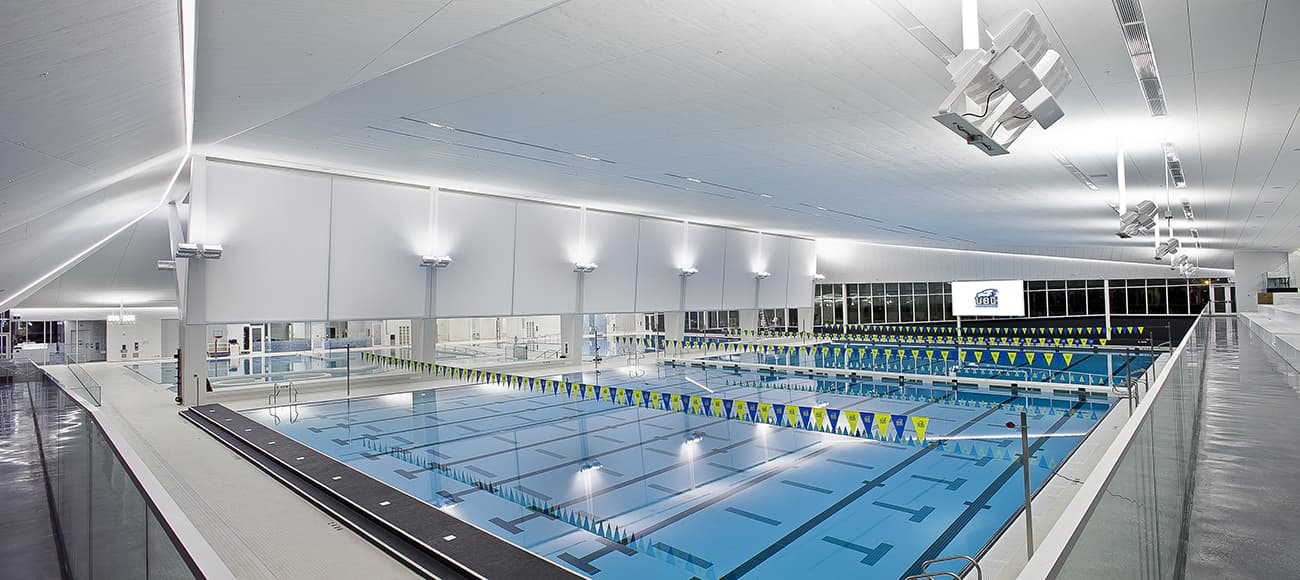 Aquatics has a rich history at the UBC, and when the time came to replace their existing aquatic center, they knew they wanted a showcase facility. WTI worked with UBC to design a place that met their competitive needs as well as the needs of families with small children. It had to be environmentally friendly, too.
With 40 Olympian alumni swimmers and 34 Canadian interuniversity sports titles, UBC chose a 10-lane, 50-meter FINA-certified competition pool. They also added an 8-lane-by-25-meter lap pool with diving boards, a leisure pool with in-water seating, a 30-person whirlpool and nearly 1,600 square feet of deck space. Ramps in the lap and leisure pools make them more accessible to everyone.
This facility was designed to meet LEED Gold environmental standards. Holding tanks store rainwater, which is then treated and used for irrigation, in toilets and as pool make-up water. Large banks of windows and skylights let in natural light, and regenerative media filters provide higher quality water while reducing the use of chemicals and water consumption.
This 79,000-square-foot facility had a budget of $40 million, and is located at the heart of the campus. It includes permanent seating for 500 spectators, and hosts major swim meets, water polo and synchronized swimming events.
Project Highlights
Olympic-sized competition pool: 10 lanes, 50 meters, Moveable bulkhead
Lap pool: 8 lanes, 25 meters, 1-meter diving board, 3-meter diving board, Moveable floor
Whirlpool: 430-square-foot surface area, Seating for 30
Leisure pool: 3,990-square-foot surface area, Lazy river, Water sprays, Geysers, Jets, 2 basketball hoops, 2 floatables, Volleyball net
Awards
2017 Athletic Business - Facilities of Merit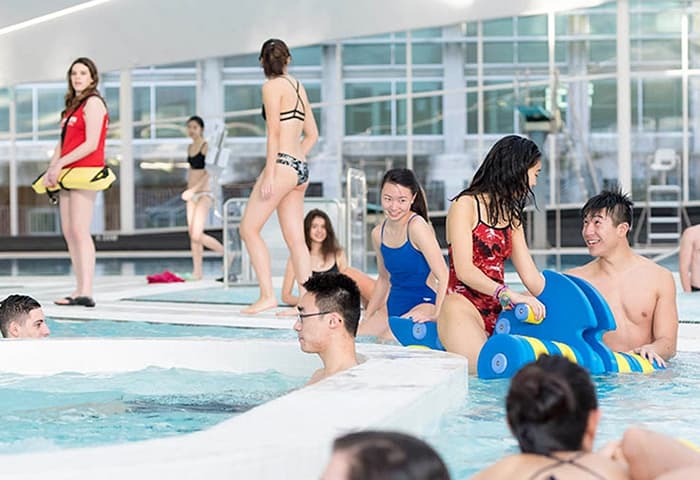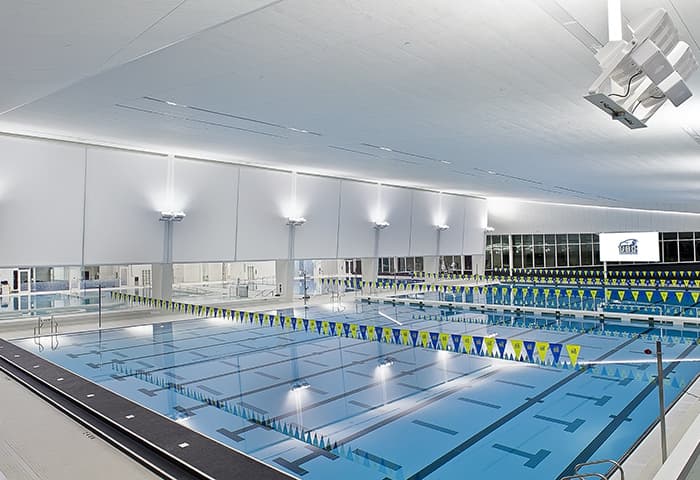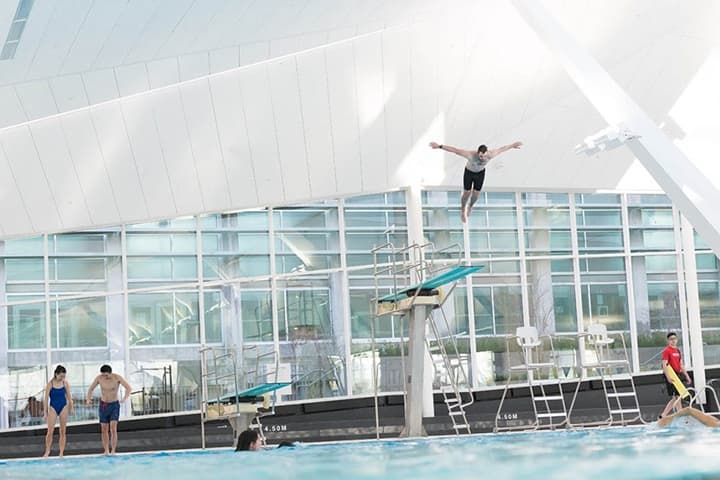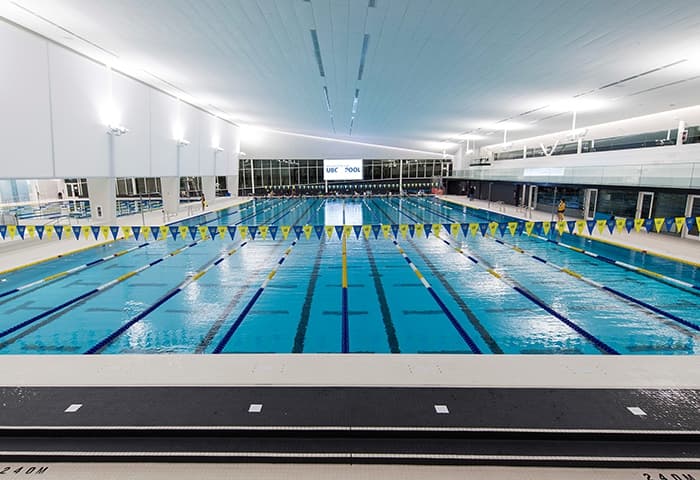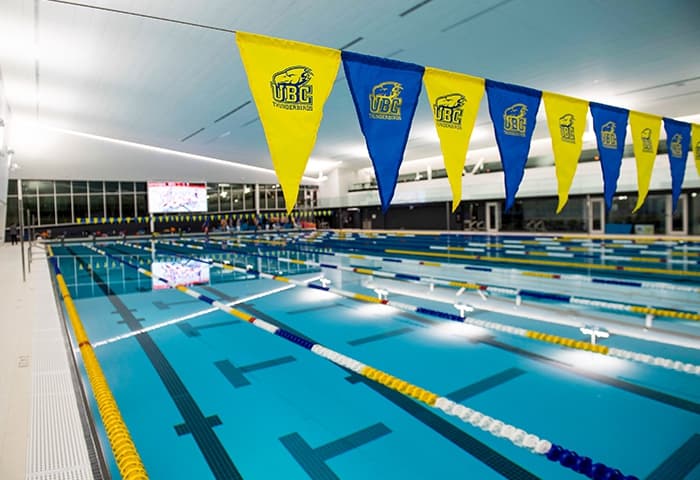 You may also be interested in learning about these innovative projects
Are you looking for an aquatic expert? We can help.
Get in touch