Valparaiso High School
Project Type:
Competition, Education and Training
In Valparaiso, the school's swimming and diving program had become so popular that the pool was booked late into the evening leaving parents and students frustrated by the lack of availability of lanes. The pool was both too small for the existing student body and failed to meet the technical requirements to host swim meets, forcing the swim team to constantly travel. The Valparaiso community decided to invest in a new larger competition pool that could meet the needs of the growing student population.
Water Technology, Inc. and the architect of record, held public input meetings with coaches, parents, and athletes to determine how to best create a program to serve the diverse needs of men's and women's swimming and diving programs.
The new competition pool is much larger than the previous pool, measuring 50-meter x 25-yard and can accommodate both short and long course events. This expanded offering has also tripled the number of lanes from 6 to 18, significantly improving access to the pool. Besides the size increase, the new competition pool has two moveable bulkheads with touchpads that allow for multiple pool configurations and solving different programming needs. The natatorium also features two 1-meter and one 3-meter competition springboards.
Valparaiso's new competition swimming space is now technically compliant with the National Federation of State High School Association's guidelines allowing them to host competition swim meets for the first time.
With the increased capacity, Valparaiso has more options for scheduling students ensuring that athletics and academics can coexist. Pete Sattler, Valparaiso's swimming coach had this to say about the new facility. "We've said all along that our youngest swimmers were having to practice too late at night because of availability; this is going to get our kids in the water right after school."
Project Highlights
50-meter x 25-yard Competition Pool, 18 Lanes, Two moveable bulkheads, Two 1-meter diving boards, One 3-meter diving board
Awards
2021 Athletic Business - Aquatic Design Portfolio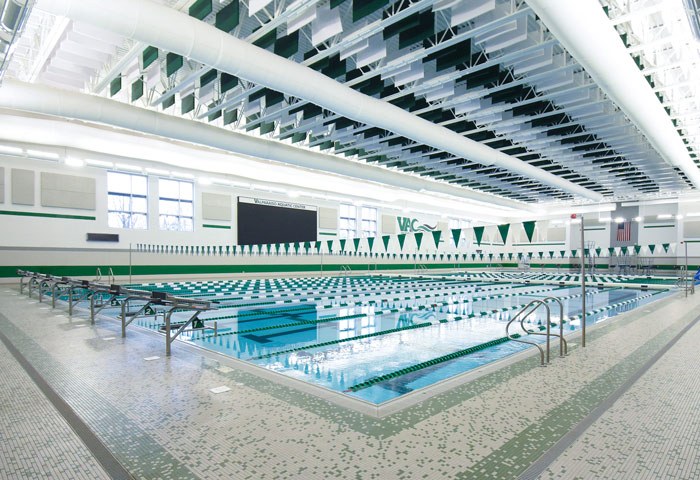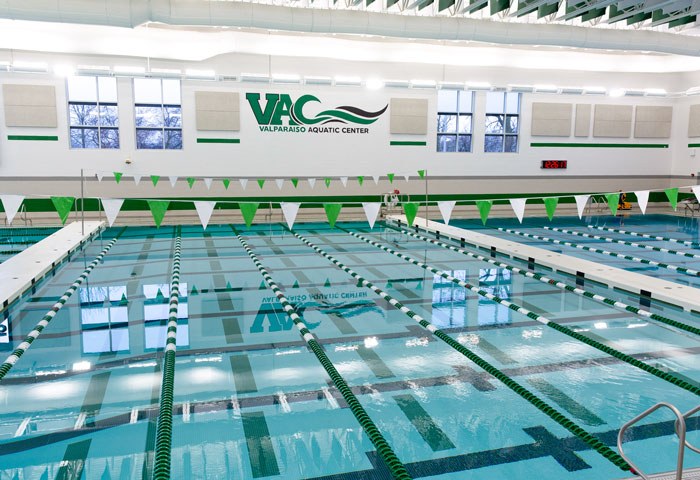 You may also be interested in learning about these innovative projects
Are you looking for an aquatic expert? We can help.
Get in touch