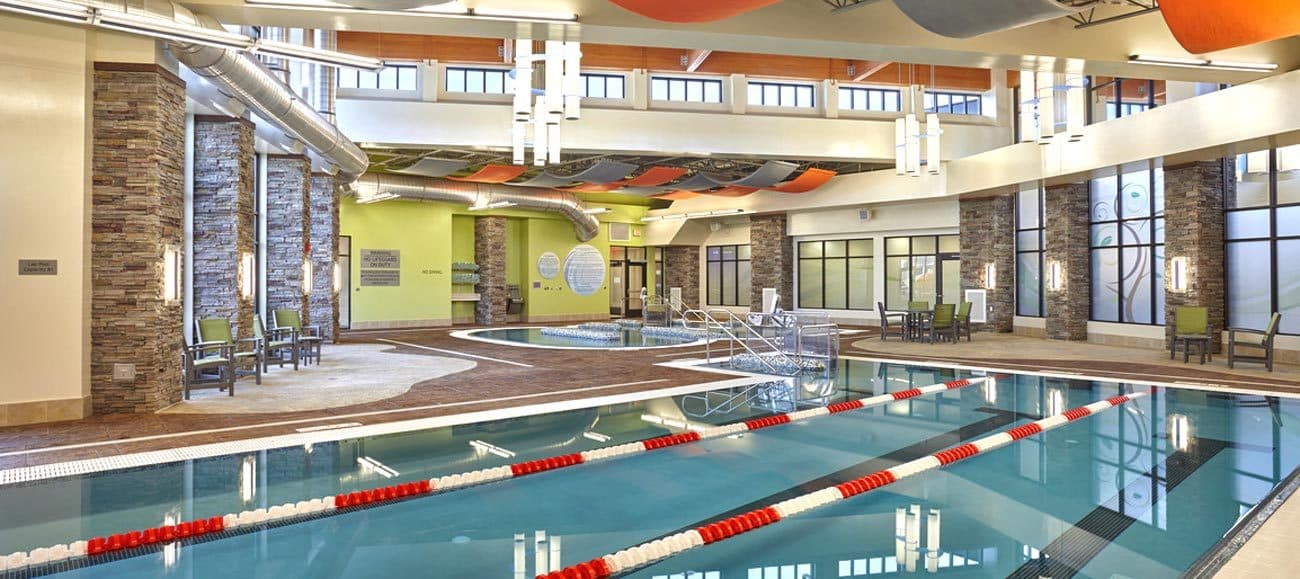 The Westminster Village is a premier retirement community in West Lafayette that sought to further improve its health and wellness services for its residents with the 23,400 SF, $4.2 Million Live Well Fitness Center. The new facility would be dedicated to Westminster Village's mission of Live connected. Live well. Water Technology, Inc. Provided the aquatic design and engineering services for the Live Well Fitness Center's natatorium, featuring a 1,227 SF 3-lane lap pool with ample lighting from large windows, skylights, and energy-efficient LED lighting. The lap pool creates a space for a variety of programming options including aqua aerobics, water resistance exercises, lap swimming, and open swim. Ample deck space surrounding the pool provides space for residents and families to socialize and gather.
Across from the lap pool is a 544 SF warm-water therapy pool split into two activity spaces. The circular space is designed for low impact water walking exercises and the rectangular space with handrails is designed for aquatic Pilates and other wellness activities.
After opening in 2016 the Live Well Fitness Center has become integral to the social and physical health of the residents of Westminster Village.
Project Highlights
544 SF Therapy Pool 1,227 SF 3-Lane Lap Pool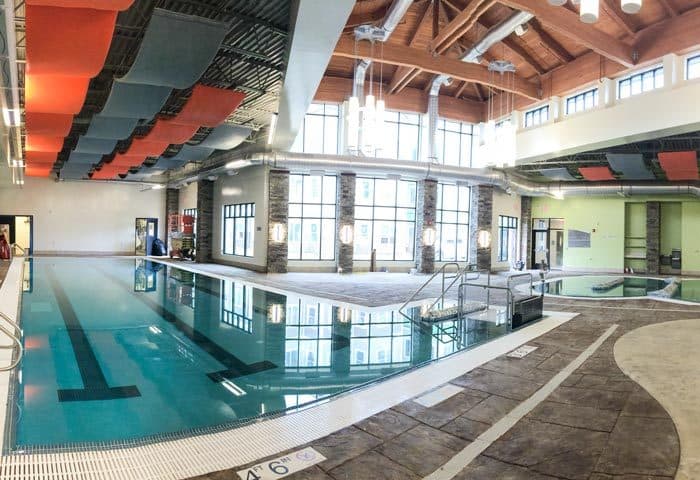 You may also be interested in learning about these innovative projects
Are you looking for an aquatic expert? We can help.
Get in touch