Windsor International Aquatic and Training Centre
Project Type:
Competition, Education and Training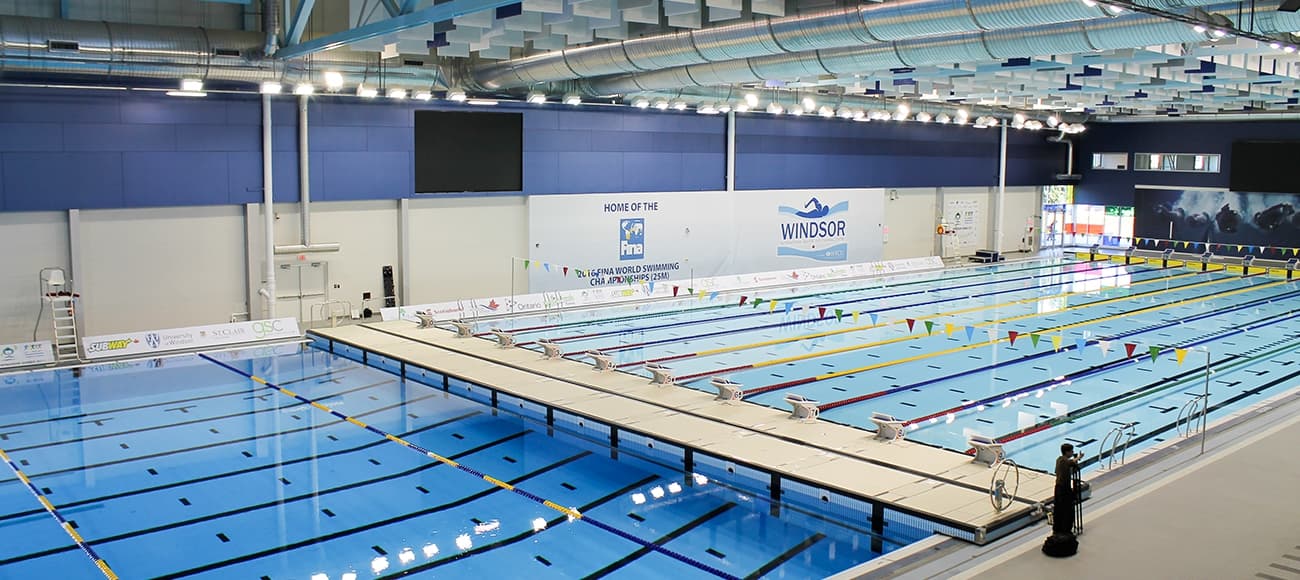 The Windsor International Aquatic and Training Centre (WIATC), located at the Family Aquatic Complex, features a 50-meter competition pool and leisure waterpark area, which opened in January 2014.
WTI and the architect designed the new complex to meet the city's vision to create a facility that provides aquatic entertainment and variety for everyone. The new facility is also expected to help revitalize the downtown area of Windsor through regional aquatic events.
WIATC is Windsor's state-of-the-art aquatics facility. This 10-lane, 71-meter-by-25-meter pool features two movable bulkheads that allow for multiple configurations to fit the ideal length for any competition or community use. The pool varies in depth, from 2 meters to 5.2 meters, and also features a movable floor at the north end of the facility, which allows for shallower depths and greater accommodation of community programming. The 50-meter pool is designed to meet Swim Canada and FINA regulations. The movable bulkheads in the competition pool were also uniquely designed to help regulate the water temperature on each side of the bulkhead so that the pools can operate independently at different temperatures for different activities.
The Family Aquatic Complex is also home to Adventure Bay Family Water Park, southwestern Ontario's wildest aquatic attraction. Unique to this project is that Adventure Bay's revenue helps to subsidize the cost to run the WIATC.
Project Highlights
Amenities: 50-meter competition and warm-up pool, 25-meter-by-17-meter movable floor, 2 movable bulkheads, Dive tower with 5 platforms at heights of 1 meter, 3 meters, 5 meters, 7 meters and 10 meters, 2 springboard platforms, including 2 1-meter and 2 3-meter diving boards, Spectator seating area with capacity of 900
Awards
2017 Athletic Business - Aquatic Design Portfolio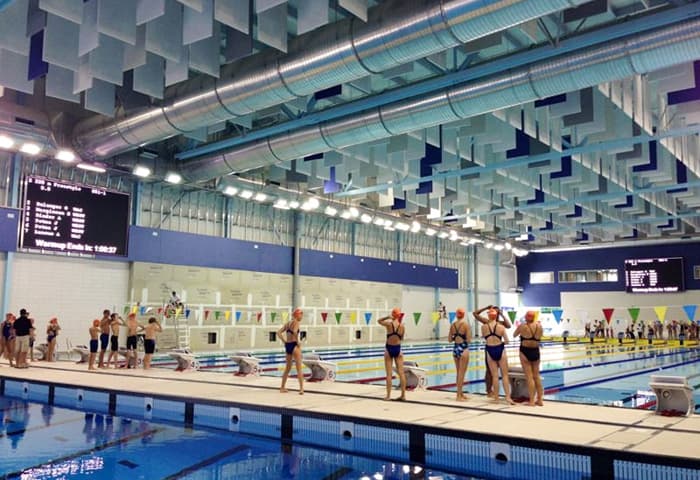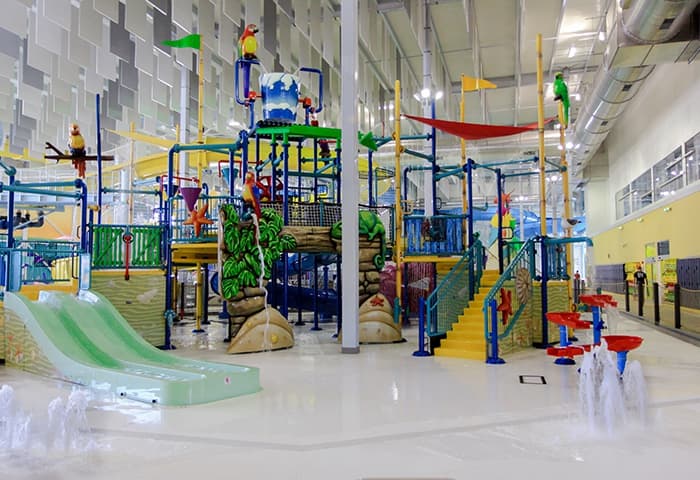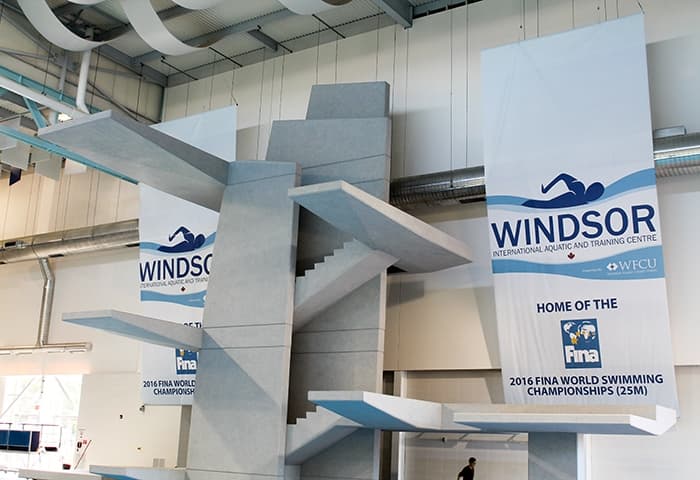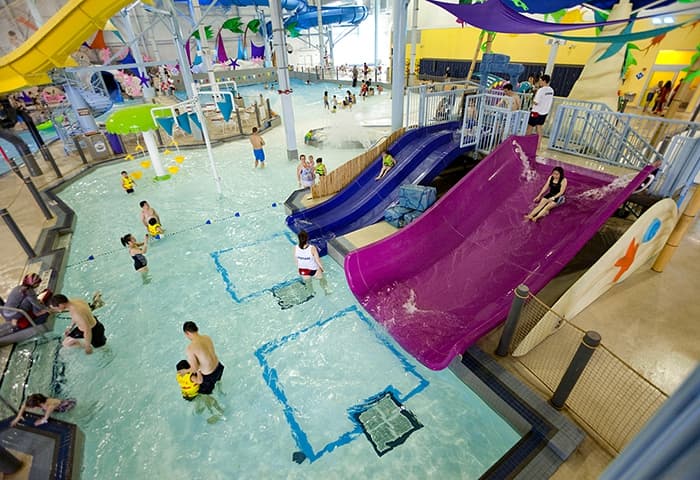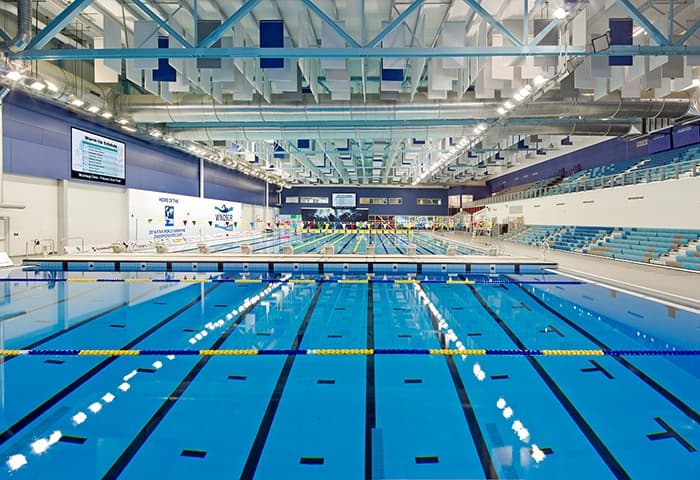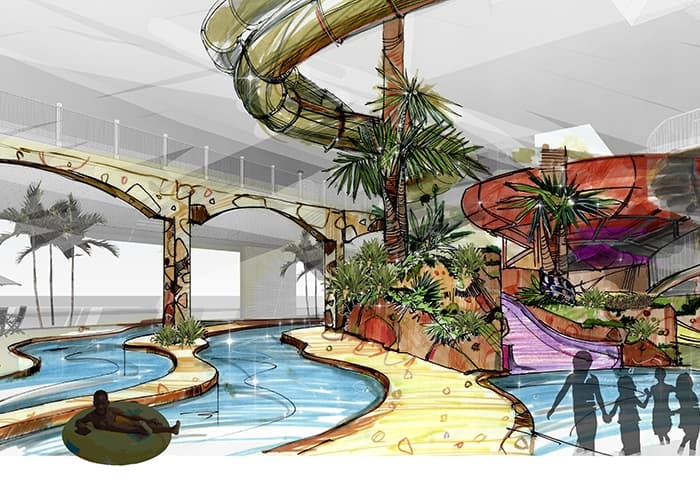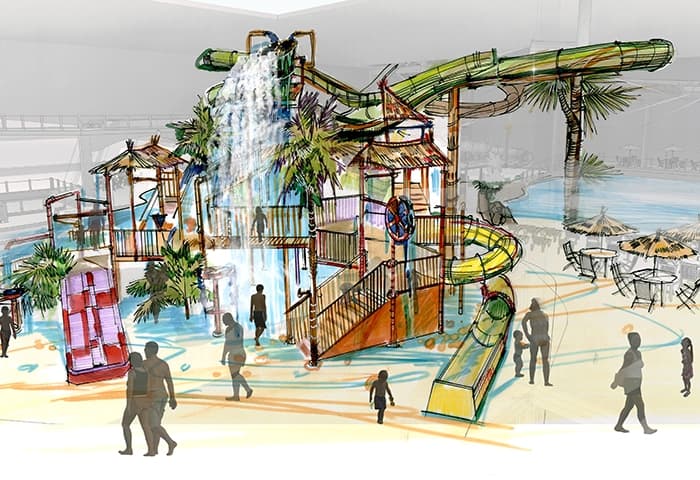 You may also be interested in learning about these innovative projects
Are you looking for an aquatic expert? We can help.
Get in touch